10 Emerging Artists to Watch at Frieze Los Angeles 2023
This year's Focus section promises a hotbed of up-and-coming talent, from an ambitious installation of ceramics by Sophie Wahlquist to Edgar Ramirez's visceral works reflecting on the dystopian fabric of the city 
This year's Focus section showcases artists who link both personal and collective narratives of immigration across generations, through the dystopic urban American landscape, or by using the body as a vessel for examining these histories. The diversity of voices featured functions as a map with which to navigate the sprawling ecosystem of the United States through the keen eye of some of the country's most dynamic emerging artistic talents. Focus is co-curated by Amanda Hunt and Sonya Tamaddon.
Moya Garrison-Msingwana (Hannah Traore Gallery, New York) 
From ancient Egyptian sculptures to Manet and beyond, drapery has proved a constant motif through many eras of art history. At Frieze Los Angeles, Hannah Traore Gallery will highlight ways that contemporary artists are using this iconography to explore today's issues, including canvases by Moya Garrison-Msingwana. The painter believes that the clothes we wear are indications of our personalities, and thus uses fabrics to create a universe where clothes possess minor sentience and adopt a suitable identity for their human frame. Through this draped world, the paintings explore pop culture, art history, and identity.
Sophie Wahlquist (Baert Gallery, Los Angeles) 
Sophie Wahlquist (b.1983) is a German emigrant to Los Angeles, and her multi-media work combines the dual sensibilities of a historically rich European lineage of figuration in painting and California's sun-drenched prism on the natural world. For Frieze Los Angeles, Baert will be showing a solo presentation of her ceramics, paying testament to LA's rich history of ceramic based artists. The works, which are being made especially for the occasion, will be combined to create an immersive multi-sensory environment, including plant form-inspired fountains, sconces and chandeliers. The experience will evoke the mystical power one might feel in a forest, and the works take their inspiration from romantic paintings such as Goya's The Bewitched Man, Greek mythology, and philosophy (cf. 'Plato's Cave') as well as Sophie's fears and dreams that come at night, or when sight is destabilised.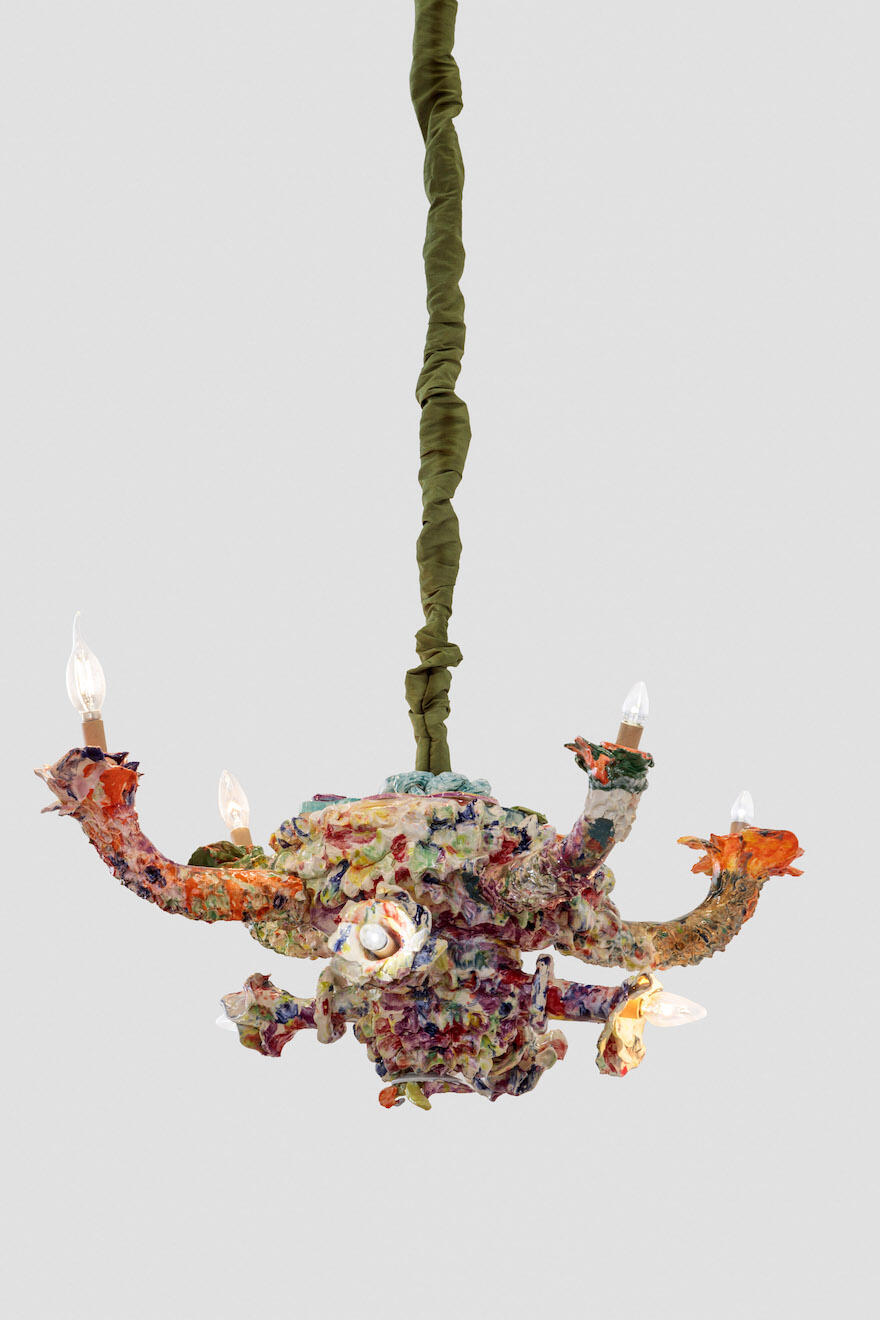 Greg Breda (Patron, Chicago) 
California native Greg Breda is a self-taught contemporary visual artist who lives and works in Los Angeles. Breda's presentation by Patron at Frieze Los Angeles will focus on new work from his series 'Hei', which references the fifth letter in the Hebrew alphabet. "Hei" has historically been interpreted in various ways, from referencing an "opening" or a "window", to its common attribution towards signalling a spiritual presence.
Edgar Ramirez (Chris Sharp Gallery, Los Angeles)  
Drawing on his immediate urban environment, certain pockets of art history, and post-Fordist philosophy, Edgar Ramirez (b. 1989) is an incisive Los Angeles-based painter. The subject matter of his work is inspired by the anonymous signs– 'We Buy Houses', 'Fix Your Credit', etc.– that parasitically populate low-income neighbourhoods all over the city, as well as America at large. He paints these predatory signs in a multitude of colours on cardboard and then subverts them with a process of aggressive subtraction which exists somewhere between classical décollage and urban decay. The resulting images are reminiscent of Nouveau Realism, the work of Los Angeles native, Mark Bradford and Abstract Expressionism. However, differing from his forebears, the exploitative nature of the subject matter at hand directly informs the formal decisions that Ramirez makes in the creation of these works.  
Hana Ward (OCHI, Los Angeles) 
For Frieze Los Angeles, OCHI will present new paintings and ceramic works by artist Hana Ward. Weaving together moods, motives, and narratives the LA-based artist depicts Black and Brown feminine figures who reflect and dream as they build their own sovereign worlds. Influenced by anticolonial histories, spiritual texts, and cycles of the natural world, as well as by the canon of art history, Ward's paintings communicate deeply personal metamorphoses.
Clifford Prince King (Stars, Los Angeles) 
Photographer Clifford Prince King will present a new body of work at Frieze Los Angeles that represents a continuation of his explorations into care, intimacy and vulnerability within his community, often representing everyday settings that speak of his experiences as a queer black man. The artist uses a range of gestures to reanimate the documentary-style image. Whereas AIDS-era photographers used a snapshot realism to radical ends, King subverts the idiom with a dreamy, narrative sensibility, rooting his work in a place where politics becomes psychological. 
Nicole Havekost (Dreamsong, Minneapolis)
Nicole Havekost's practice centres on the female body, which she reimagines as a sovereign organism that is simultaneously exquisite and abject. For Havekost's solo exhibition at the Minneapolis Institute of Art, 'Chthonic' (2021), the artist painstakingly hand-stitched industrial felt into colossal, anthropomorphic figures adorned with eyehooks – a labour-intensive practice akin to drawing in space. In a recent series of work titled 'Sheath', the artist collected a dizzying array of materials, including beeswax, cat whiskers, horsehair, and volcanic sea salt, to create objects that read like the preserved skins of mythological creatures. For Frieze Los Angeles, several of these objects will be presented alongside the artist's felt sculptures. 
Guimi You (Make Room, Los Angeles) 
Korean painter Guimi You's work is informed by her training in both traditional Korean portrait and landscape painting and oil painting, also taking inspiration from the art historical legacies of Symbolism and Surrealism. Her work combines the lucidity and richness of both traditions, resulting in canvases revelling in the beauty of natural environments and the communication of joy through pigment. You's paintings blend and blur reality and daydreams with a sense of magical realism.  
Nancy Shaver (Parker Gallery, Los Angeles) 
Daily observations are the starting point for Nancy Shaver's relational objects. The interplay of color, texture, and form is considered with a critical eye in the artist's sculptures, which describe and expand upon the world, creating pathways for discovery through sharp combinations of painted paper, commonplace fabric, and the occasional, carefully selected found object or antique textile.  
Dustin Hodges (Sebastian Gladstone, Los Angeles)  
For Frieze Los Angeles, Dustin Hodges will present a continuation of his ongoing series 'Francine'. Several 60-inch paintings represent individual frames of an animated film taken out of their sequential context, depicting sections of film strip animating an ambiguous form diving downward and toward the viewer. 
Be the first to know when Frieze Los Angeles 2024 tickets go on sale, sign up to our newsletter and follow @friezeofficial on Instagram, Twitter and Facebook.
Main image: Greg Breda, Breathe (detail), 2022, Acrylic on vellum, 101.6 x 101.6 cm