13th Sharjah Biennial
A report and the highlights from a show themed around fluidity, flux, botany and the subterranean
Tamawuj, the Arabic title chosen by curator Christine Tohmé for the 13th Sharjah Biennial, is hard to disambiguate. It means 'a rising and falling in waves; a flowing, swelling, surging, fluctuation; a wavy undulating appearance outline or form.' An apt choice for a biennial that tries to liquefy the traditional format of a centralized event and instead provide multiple points of access. Lebanese-born Tohmé has used the means and premises of the Sharjah Art Foundation as a platform for international collaborations as well as programming off-site events in Dakar, Istanbul, Ramallah and Beirut, where SH13 will end in mid October, with an officially designated 'Act II'. It's a timely decision, carried out against the backdrop of conflict, migrations and political upheavals all over the MENA (Middle East and North Africa) region, as well as on a global scale. As Tohmé notes: 'We need to channel our thinking to flow in parallel to, and within, constraints rather than outside or against them.'
The biennial's expansion occurs in a variety of ways: with a year-long educational programme (including paper and jewellery making, organic farming, water desalination and irrigation classes) in Sharjah; the commission of new art works and novels (by Iman Issa, Cristoph Keller, Metahaven and Karine Wehbé, amongst others); inside the addition of an impressive white cube on the coast of Sharjah at Al Hamriyah, and on a rich online platform (www.tamawuj.org) edited by Omar Berrada, Amal Issa, Kaelen Wilson-Goldie, and Brian Kuan Wood.
If the structure of SH13 is supposed to be fluid, the four thematic keywords introduced by Tohmé – water, earth, crops and the culinary – crystalize in some of the 133 works scattered across the centre of Sharjah for 'Act I'. These are clearly legible in works such as Lemos Auad's installation A Moment of the Sky / Four Humours (2016/2017), consisting in a garden of medicinal plants; Uriel Orlow's video The Crown Against Mafavuke (2016), which reconstructs a 1940 South African trial of a herbalist, accused of disrupting 'scientific' medical protocols because of his use of traditional remedies, and audio piece What Plants Were Called Before They Had a Name (2016–17), a botanical dictionary whose definitions are based on nine indigenous South African languages; the performance Climavore (2017) by Cooking Sections, addressing climate change and the now obsolete seasonal cycle of food consumption by means of foods based on plants, fruits and grains growing in conditions of water scarcity, served on tables which replicate the pattern adopted by plants when congregating in arid environments).
In other works, however, the themes feel like an abstract frame forced upon individual positions, for instance, in Monika Sosnowska's Façade (2013), a hanging steel sculpture of a crumpled architectural grid, or Oscar Murillo's unnecessary monumental installation Condiciones aún por titular (Conditions yet not known), 2014–17, taking over the courtyard of Bait Al Serkal with excavations, sawn canvases, paintings and steel structures inspired by morgue tables, picturing the process of a personal archaeology. The most coherent section of the biennale unfolds in the spaces overlooking Calligraphy Square, gathering mostly videos and sound pieces, articulated around themes of violence, exploitation and obliteration (like the installations by Abu Hamdan and Eviner, more on those below). By contrast, in the monumental galleries of SAF at Al Mureijah Square, navigating the show proves more confusing, with mini group shows assembled mostly by means of formal affinities interspersed with isolated individual projects, like +/- 1791 (monument to the haitian revolution 1791), 2017, an outdoor installation by Johannesburg-based Dineo Seshee Bopape, who assembles, Voodoo-style, burned bricks, medicinal herbs, globes filled with petrol and seawater – all materials that can be used to fuel revolt as well as to heal malaise.
Of all the catchy academic jargon circulated during the opening panel discussions of the March Meeting, with an abundance of 'fluidity' and 'temporality', words like 'subterranean' and 'latency' were for me, the most revealing of Tohmé's curatorial vision. The newly commissioned Underground Beuys (2017) by Istanbul-based İnci Eviner, for instance, is a captivating CGI video animation in which the artist reimagines concepts such as 'justice, laughter, cloud, headscarf, family, woman, drum, soldier.' Underground tunnels feature in Khalil Rabah's Palestine after Palestine: New sites for the Palestinian Museum of Natural History and Humankind Departments, 2017, a large multimedia installation which sees the artist appropriating Western museum aesthetics to illustrate Palestinian history and 'biodiversity'. Natasha Sadr Hagighian (with Ashkan Sepahvand) occupy the abandoned azure-tiled Sharjah planetarium with Carbon Theater Sharjah Edition 2017, a four-channel installation  emitting soundscapes of various sites of energy extraction, from open air mines to industrial plants, including the terminal for LPG (liquid petroleum gas) of Sharjah National Oil Corporation – based in Hamriyah, next to the SAF's new venue.
It's evident that all references to, or critiques of, UAE-related contexts are latent and covert, and that the politics and restrictive and discriminatory legislation of the Emirates in general are the exhibition's soft and blind spots. While Sharjah Arts Foundation continues to expand in the city's 'Heritage Area' the presence of art in public spaces has decreased significantly in comparison to previous editions. One example, Beej ('Seed', in Urdu) by Vikram Divecha, is an imperceptible intervention carried out on a roundabout in the Al Naba'ah area: the artist asked two gardeners to plant and harvest seeds and vegetables brought back to Sharjah from their family farms in Lahore and Punjab. It's difficult to judge if this signals a cautious lowering of volume in the public sphere, or a decision to do away with the spectacular, Insta-friendly mammoths cherished by the international art tourists on vernissage days.
As founder of Ashkal Alwan, the Lebanese association for Plastic Arts, Tohmé has a record of providing reflection upon complex, cultural identities and empowering productive ways to circumnavigate the limits of locality. When asked, during a panel together with her 'interlocutors' Kader Attia, Lara Khaldi and Zeynep Öz, how she responded to the fact that some members of the Gulf Labor Coalition were still denied entry to the UAE, she acknowledge the problem, but also reminded the audience that her confrontations with other travel bans and oppressive legislations occur on a daily basis, and that she can only do what is in her power, namely, to negotiate and persist.
Sharjah is an excellent place in which to question how such issues should come into play and should be tackled – especially when keeping in mind other lavishly-sponsored events in other parts of the world, possibly closer to the art circuit's comfort zones. Perhaps one way of judging whether it succeeds or not is to look at its outcomes: a series of newly-commissioned works that will travel and reach other public spaces and engage in other arenas of debate. Here are my picks, in no particular order:
Lawrence Abu Hamdan, Saydnaya (the missing 19db), 2017
 Occupying a darkened space at the corner of Calligraphy Square, Abu Hamdan's powerful installation, one of the strongest works on show, focuses on hearing, rather than seeing. Based on an investigation carried out by the artist together with Amnesty International (whose latest report on human rights in the UAE is astonishingly damning) and Forensic Architecture, a research agency based at Goldsmiths, University of London, the work reconstructs the structure of the Syrian prison of Saydnaya, north of Damascus, where over 13,000 people have been killed since 2011. Based on the auditory memories of ex-prisoners, who were blindfolded and forced to remain silent even during beatings, it is a bold reflection on violence, torture and the limits of audibility. In a lecture delivered during the opening days, the artist remarked how silence, in this case, was not broken by speech, but 'by listening to it intensely.' Taloi Havini, Beroana, 2015-17 Havini's elegant spiral of steel wire and beads, hanging mid-air in Gallery 3 of SAF, is deceptively simple. Born in the autonomous region of Bougainville, Papua New Guinea, the artist recreated by hand in stoneware, earthenware, and porcelain the original beroana (shell money) used in the Hakö region of Buka Island. Her structure creates a minimal vortex, akin to the profile of an open-cut mine, evoking the exploitation of indigenous resources and knowledge. But there is nothing literal in her approach: she plays subtly with the notion of the 'ethnographic gem', as well as with our shifting relations with heritage and cultural exchange. 
 The Otolith Group, The Third Part of the Third Measure, 2017 Music is key in this hypnotic HD video, projected on two screens at Al Hamriyah, which pays homage to queer Afro-American minimalist composer, musician, vocalist and conductor Julius Eastman (1940–90). Four musicians, dressed in black, with silver geometrical decorations on their cheeks and foreheads and silver-coated nails, play together. The pace is fast, with fingers hammering at the keys with wild energy, to an emotional crescendo. It takes a while to read the title of the score, originally redacted from the programme of Eastman's concert at Northwestern University in Evenston, Illinois: Crazy Nigger. Mario Garcia Torres, Five Feet High and Rising, 2017
 Hosted in the quiet of Bait Al Aboudi, where a shed made of palm-leaf fronds provides shade and fresh air, away from the sun and aggressive air conditioning, Mario García Torres' installation is a small oasis. Along the walls, amateur paintings and postcards, together with the model of a boat. The artist's voice drifts along the waters of legendary rivers (Mississippi, Danube, Seine), accompanied by poems, pop songs (The rivers of Babylon) and opera (from the soundtrack to Fitzcarraldo). Given that Garcia Torres is a self-confessed Boetti fan, I suspect that he might also have had in mind the book Classifying the thousand longest rivers in the world (1970–77), drafted by the Italian artist together with his wife Anne-Marie Sauzeau – an attempt to measure the immeasurable by means of imagination.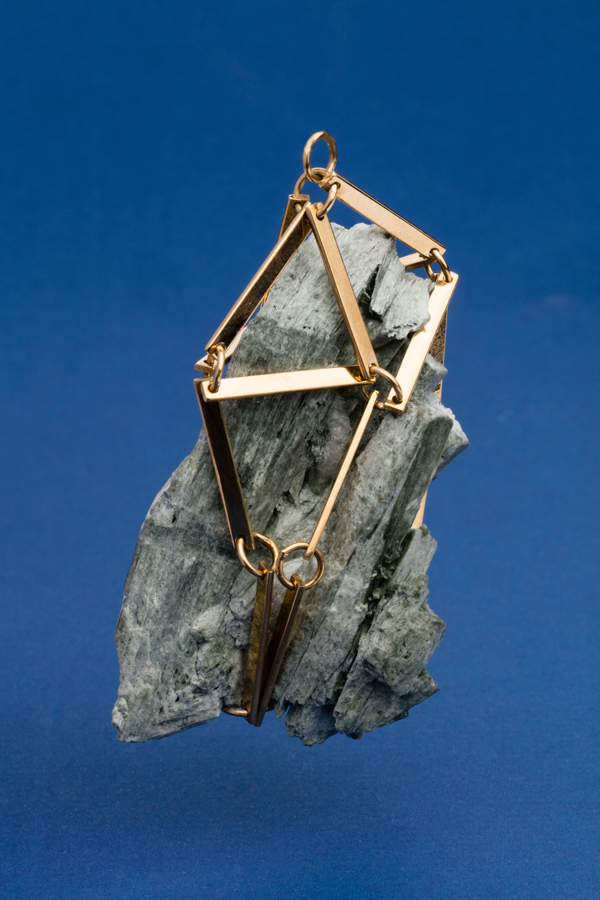 Christodoulos Panayiotou, Untitled, 2017 A young man opens a series of leather-lined boxes. Each time, he positions the box on a table made of granite, sprayed with red and blue quarry markings, and extracts from it a single jewel, where a 'pseudomorph' (a crystal consisting of one mineral but having the form of another) is set in gold and other precious materials: we see exquisite earrings, rings, necklaces, pendants. Panayiotou turns these deceptive 'fakes' into a fictional luxury good.  Stéphanie Saadé, Portrait of a Lake, 2017 Beirut-based artist Stéphanie Saadé reconstructs the area around the Yammoune Lake in central north Lebanon, along the Dead Sea Rift at the boundary between the Eastern Mediterranean and the Arabian tectonic plates. She does it with very little: a printed canvas attached to the ceiling with ropes, and water dripping on the floor through the canvas, to mimic the lake's seasonal cycle of filling through snowmelt. Instead of the usual aerial perspective of official – and contested – mapping, she reverses the direction of our gaze, as if to say from below, underground, the structure of this landmark is clearer, simpler, more natural. Main image: Marwan Rechmaoui, Untitled 12, 2017. Concrete, brass, beeswax, fibre mesh, styrofoam on wood board, 2 x 10 m. Courtesy: commissioned by the Sharjah Art Foundation