A 14-Hour Documentary on Women Filmmakers Corrects the Canon
Mark Cousins's 'Women Make Film' celebrates 130 years of cinema by 183 female directors 
Over the last few months, the idea of a road trip has been as outlandish as a haircut. But there are, as we've all discovered, ways of travelling that don't involve your body moving through space. The most extraordinary journey I've been on in recent weeks has been sitting on my sofa watching Mark Cousins's 14-hour documentary, Women Make Film: A Road Movie Through Cinema, which premiered to acclaim at Toronto International Film Festival and the Venice Film Festival and is now available to stream online. Narrated by Adjoa Andoh, Jane Fonda, Kerry Fox, Thandie Newton, Tilda Swinton, Sharmila Tagore and Debra Winger, this mind-boggling feat of research and editing comprises almost 1,000 extracts from movies directed by 183 filmmakers over 130 years and five continents. Divided into 40 chapters, it eschews biography in favour of non-chronological themes: 'Openings', 'Staging', 'Tone', 'Editing', 'Politics', 'Surrealism and Dreams', and so on. Riveting scenes are introduced from a car transporting the narrators across mountain passes and into the grit of cities, on highways and dirt roads, through villages and along the seashore, through the snow and in sunshine.
Women Make Film is at once a celebration and a critique, a film school and an epic visual poem that left me, for one, exhilarated and enraged in equal measure. My ignorance was laid bare: while a fraction of these directors, especially more recent ones, have achieved a level of visibility and success – Andrea Arnold, Kathryn Bigelow, Jane Campion, Ava DuVernay, Céline Sciamma, Agnès Varda, to name a few – most of them are unknown to all but cinephiles. It begs several questions: why isn't the brilliant and prolific Russian/Ukrainian auteur Kira Muratova as famous as her contemporary Andrei Tarkovsky? In the UK, why do we know of Carol Reed but not Wendy Toye, who won a prize in Cannes in 1953 and was nominated for an Oscar two years later? Why is Yasujirō Ozu lauded but not Tazuko Sakane and Kinuyo Tanaka, the earliest known female Japanese directors? Why is Hong Kong's first noted female film director, Cecile Tang Shu Shuen, now better known as a restauranteur in Los Angeles? And why have so many of these films been lost, damaged or destroyed? The answer, of course, is depressingly simple: history is, in the main, the reflection of white male achievement. But what a stupendous tragedy it is that gender bias has excluded so many of these phenomenal talents from the canon. 
The documentary opens with Swinton, her voice steely and quiet, making clear the challenge at hand: 
This is a new road movie. There is a forgotten history of film. Most films have been directed by men. Most of the recognized movie classics were directed by men. For 13 decades, on all filmmaking continents, thousands of women have been directing films, too. Some of the best films. What movies did they make? What techniques did they use? What can be learned about cinema from them?
Straight away, the answer becomes clear: cinema is an infinitely pliable medium. As for what women, in particular, can teach us about it, after 14 hours, the idea of a singular feminine sensibility becomes as laughable as it is meaningless. In a nutshell, they can teach us about the world, in all of its messy glory. 
Cousins has been researching Women Make Film for around 20 years but only started editing it five years ago. He did it 'without a single penny of funding', because, as he says dryly, 'too much of it was unfamiliar to too many people'. (He's not someone for whom a lack of funding is a deterrent: now in his mid-50s, he has written and directed 25 movies, as well as the riveting 15 episodes of The Story of Film: An Odyssey in 2011.) Women Make Film is a testament to Cousins's skill as a director and a writer: he's managed to corral a daunting wealth of material into a narrative that is compelling and coherent. Calmly and methodically, he explores the techniques of cinema, how stories are told, and what these narratives reflect, in turn, about the planet we all share. 
From myriad angles, Cousins makes clear how culture and politics shape our imaginations. He lets the filmmakers themselves illustrate the creative conversation: witness, for example, the thrilling echoes of Alice Guy-Blaché's The Race for the Sausage (1907) in Kathryn Bigelow's Point Break (1991), or the protagonist of Jennifer Kent's horror movie The Babadook (2014), unable to face her beasts, mirrored by the heroine of Catherine Breillat's Fat Girl (2001), who buries her face in a pillow in order not to hear her sister losing her virginity. In the section on 'Close-ups', we segue between time and place: from a teenage face in Breillat's A Real Young Girl (1976), to the faces of workers in a Hungarian factory in Márta Mészáros's Adoption (1975) and the veiled face of a woman attempting to extort money in Paulette McDonagh's The Cheaters (1929). In the final chapter 'Song and Dance', the narrative moves from a fireman dancing alone to Robbie Williams's 'Feel' (2002) (Valeska Griesbach, Longing, 2006), to young women dancing ecstatically to Rihanna's 'Diamonds' (2012) (Sciamma, Girlhood, 2014), to a man down on his luck, singing a lament in a bar (Gilda de Abreu, The Drunkard, 1946), to mourners in Angola singing a traditional lament over their dead friend, who was murdered while protesting colonial injustice (Sarah Maldoror, Sambizanga, 1972). It's dizzying and devastating. In the words of Winger, each song – be it celebratory or heart-breaking – captures the 'mindful aspect of the musical number […] its transfixing present-tenseness'.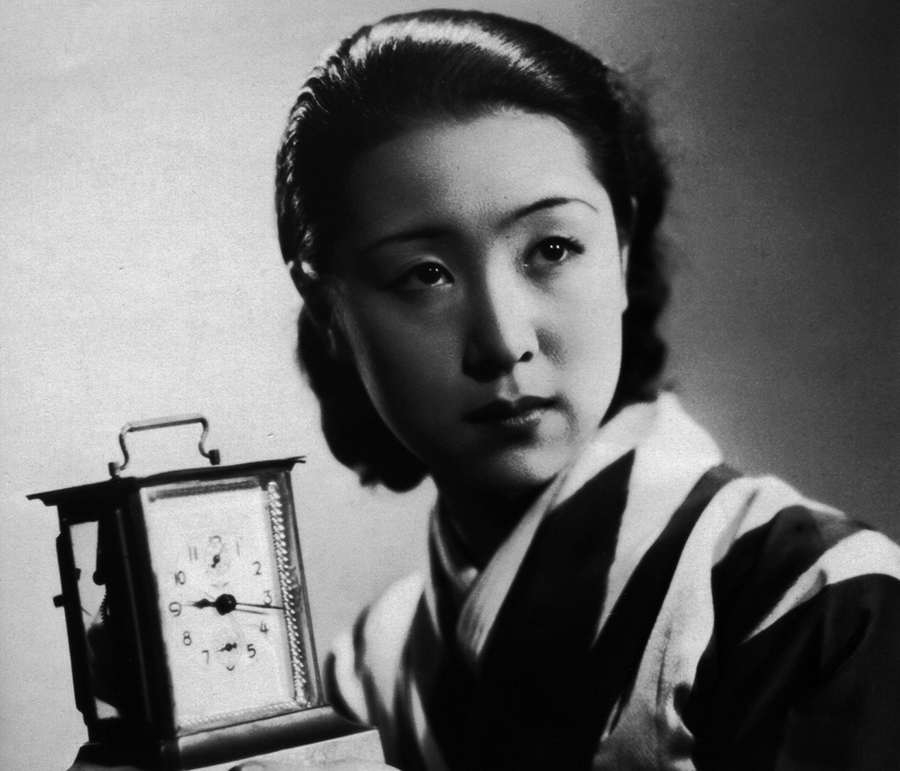 While there are too many directors cited in Women Make Film to explore individual careers in any depth, as an introduction to the history of female filmmakers, it's unparalleled. When I began watching it, I wore out my pen taking notes. I didn't need to. There's now a website that lists all the chapters and each movie mentioned, along with its director, country and year of release – a vital research tool that will, I'm sure, be expanded upon in years to come. This is just a beginning. It's time to start watching. You won't want to stop. 
Main image: Jacqueline Audry, date unknown. Courtesy: BFI