30 Black Women Trailblazing Visual Representation and Racial Justice
As part of the Vision & Justice tribute at Frieze New York, we salute leading artists, writers, thinkers and activists who have contributed to the project and its mission
Professor Sarah Elizabeth Lewis has conceived Vision & Justice to draw not on a single voice but a polyphonic chorus of them, including artists, writers, thinkers and activists. Here, we salute some of the Black women who have contributed to the project and its mission: to wrestle with visual representation and its tie to the foundational right to be recognized justly.
Danielle Allen
Elizabeth Alexander
Melody Barnes
Makeda Best
Joy Buolamwini
Bridget R. Cooks
Ava DuVernay
Cheryl Finley
Nicole R. Fleetwood
LaToya Ruby Frazier
Amanda Gorman
Thelma Golden
Katori Hall
Dr. Mona Hanna-Attisha 
Leslie Hewitt
Elizabeth Hinton
Rujeko Hockley 
Margo Jefferson 
Alicia Keys
Deana Lawson
Toyin Ojih Odutola 
Nell Irvin Painter
Claudia Rankine 
Yara Shahidi 
Lorna Simpson
LaTanya Sweeney
Salamishah Tillet
Naomi Wadler
Carrie Mae Weems
Deborah Willis
---
Deborah Willis
In 1955, when Deborah Willis was seven years old, her mother began training to be a beautician in North Philadelphia. Five decades later, Willis photographed her friend, the artist Carrie Mae Weems, seated before a mirror in a beauty parlor in Eatonville, a largely African American town in Florida, that was once the home of the visionary writer Zora Neale Hurston. As the scholar Cheryl Finley writes in the Vision & Justice issue, the resulting image (Carrie in Eurosalon, Eatonville, Fla., 2004) displays Willis's ability to layer meaning, which 'accumulates through the formal qualities of her compositions and the repetition of time, place, narrative, and memory'. The image is testimony, Finley states with marvellous clarity, that 'beauty comes from a place of knowing, a knowledge of self'. Willis came to New York to study photography, and published her first book, Black Photographers 1840 to 1940: An Illustrated Bio-Bibliography in 1985. Nine singly and co-authored volumes have followed in the years since, winning Willis the NAACP Image Award twice. Combining artistic practice, curating and scholarship, her work has decisively shaped research in the fields of photography, iconography and cultural history relating to the Black body. Currently University Professor and Department Chair at the Tisch School of the Arts at NYU, as well as Director of the NYU Institute for African American Affairs and the Center for Black Visual Culture, earlier this year Willis published The Black Civil War Soldier: A Visual History of Conflict and Citizenship, exploring the role of photography in African American narratives of the Civil War. Like Weems and Hurston, she has blazed a trail, acting as an abiding inspiration for countless other writers, researchers and image makers, Sarah Elizabeth Lewis among them.
Bridget R. Cooks
On its publication in 2011, Bridget R. Cooks's Exhibiting Blackness: African Americans and the American Art Museum was hailed by no less than David Driskell – before his passing last year, the most distinguished authority on African American art-winning the author the first James A. Porter and David Driskell Book Award. In the book, Cooks examines the discourse in and around landmark museum exhibitions of African American art and their framing of Blackness, such as the catalytic Black Male: Representations of Masculinity in Contemporary American Art' (1994–5) curated at the Whitney Museum by the ground-breaking Thelma Golden, now Director and Chief Curator of the Studio Museum in Harlem. A decade on, her nuanced and cogent analysis feels as stimulating and necessary as ever.
In Vision & Justice, Cooks analyses Harlem on My Mind: Cultural Capital of Black America, 1900–1968, a controversial 1969 exhibition at the Metropolitan Museum of Art, through the lens of its catalogues, which went through four editions. Observing that 'the discourse around Harlem on My Mind has largely overshadowed the photographs that were included', in her essay Cooks offers a kind of redress – noting, for example, the show introduced thousands of visitors to the work of photographer James VanDerZee, among them Deborah Willis, who would go on to cement his reputation with her 1993 study VanDerZee: Photographer, 1886–1983. The successive editions of the exhibition catalogue, Cooks says, 'picture a community of people engaged in the making of America and in how to persevere, and even prosper, within it'. An Associate Professor at the University of California, Irvine, and the author of more than forty articles, Cooks's research continues: she is currently completing her next book, examining Norman Rockwell's responses to the Civil Rights movement.
Deana Lawson
One of the most influential honors in contemporary art, the Hugo Boss Prize, administered by the Guggenheim Museum, has been awarded thirteen times since its inception to now established masters such as Matthew Barney and Pierre Huyghe: the first time it recognized a photographer was when Deana Lawson received the Prize in 2020. Born in Upstate New York, Lawson received an MFA in photography at R.I.S.D. in 2004, and has established herself as an artist of truly powerful, even transformative vision. The novelist and essayist Zadie Smith describes Lawson's subjects, in an essay included in Lawson's 2018 Aperture monograph, as seeming 'to occupy a higher plane, a kingdom of restored glory, in which diaspora gods can be found wherever you look'.
The Vision & Justice issue reproduced six of the photographs Lawson was commissioned by Time magazine to take of the families of those who were murdered by a White Supremacist at the Emanuel African Methodist Episcopal Church – an historically Black church known as 'Mother Emmanuel' – in Charleston, South Carolina in 2015. In an essay, MoMA Curator Thomas Lax relates these to a lineage of photographic representation of the American South that includes the work of Gordon Parks, and 'reckons with the force of place' while 'giving a fuller life to the narratives of forgiveness that the victims' families displayed in various news outlets in the shooting's immediate aftermath'. Last year, Lawson photographed activist icon Angela Davis for the cover of Vanity Fair, and this year is included in the exhibition Grief and Grievance: Art and Mourning in America at the New Museum, conceived by the late curator Okwui Enwezor. Following the Hugo Boss Prize exhibition at the Guggenheim, which opens during Frieze Week on May 7, Lawson will have her first museum survey at the ICA Boston this October; which will travel to MoMA PS1, New York in 2022.
Ava DuVernay
When Ava DuVernay picked up the camera for the first time aged 32, she was starting a journey into history. For her third feature, Selma (2014), she became the first African American woman nominated for a Best Director Golden Globe and the first to be nominated for a Best Picture Oscar. Her 2018 A Wrinkle in Time made her the first African American woman to direct a film with a budget over $100 million. In between those milestones, DuVernay spoke with cinematographer Bradford Young in Vision & Justice about their collaborations, inspirations and how they made careers even when, in DuVernay's words, nothing in the film industry would foster 'our objectives, our intentions as Black movie makers, as a Black woman movie director'. In 2010, she founded ARRAY, a non-profit film, arts and advocacy collective focused on the amplification of images by people of colour and women directors. Her next directorial project is an adaptation of Isabel Wilkerson's book, Caste: The Origins of Our Discontent (2020).
Nicole R. Fleetwood
Nowhere, perhaps, is the urgency of the twin issues of vision and justice in America more apparent than in the racial bias that inflects patterns of policing and mass incarceration. In the introduction to her third book, Marking Time: Art in the Age of Mass Incarceration (2020), Nicole R. Fleetwood describes how in her youth these forces restructured her hometown of Hamilton, Ohio: 'Boys my age who went to school with me were there and then gone, some never to return. [...] We had no words to describe the utter devastation, the despair'. The imagery that circulated in mass media at the time only confirmed this despair. Fleetwood located a different truth in another body of images: those 'that came from inside the prisons them- selves: studio photos, handmade greeting cards, drawings, and other pieces of art made by incarcerated people'. This became the subject of ten years of her research.
In an online essay for Vision & Justice, Fleetwood centres on the portraiture made in prison visiting rooms – 'one of the most voluminous sites for the production of contemporary black photography' – and considers the genre as 'a powerful archive representing the enduring struggles of Black Americans to claim citizenship, kinship, love, and even hope in the face of multiple forms of racial injustice'. Fleetwood went on to co-edit with Michael Famighetti a 2018 issue of Aperture on the theme of 'Prison Nation'. Last year, Marking Time received the National Book Critics Circle Award for Criticism, and Fleetwood curated an exhibition of the same at New York's MoMA PS1, featuring 35 artists exploring the semiotics and impact of incarceration and its discourses, including American Artist, Jesse Krimes, Sable Elyse Smith and Mary Enoch Elizabeth Baxter aka Isis Tha Saviour. A Professor at Rutgers University, her work in this desperately important area 'vibrates', as frieze's review of 'Marking Time' put it, 'at a precise wavelength between the twin prongs of the scholarly and the personal'.
Amanda Gorman
Following the reception of Vision & Justice, Sarah Elizabeth Lewis began to conceive of Vision & Justice: A Convening, a two-day event hosted at Harvard University to further consider the nexus of art, race, and justice, accompanied by Vision & Justice: A Civic Curriculum, also published by Aperture. The Convening opened with a specially commissioned poem responding to Frederick Douglass's 1861 Pictures and Progress speech by one Amanda Gorman, just turned 21, two years into her term as the first National Youth Poet Laureate. In her poem, reprinted in the Curriculum, Gorman speaks of living in a time when 'pictures mean people, mean process, mean protest, mean the project of vision-making, the project of democracy-making'. In January 2021, Gorman read her poem The Hill We Climb at the inauguration of the 46th President, to global acclaim. The following month, she took the cover of Time, photographed by artist Awol Erizku. Gorman's second volume of poetry will be published in September.
Carrie Mae Weems
Practicing as an artist since the 1980s, Carrie Mae Weems is today one of the most admired and influential artists working in America. With a strong focus on photography, her works have incorporated video, audio, installation, text, textile, and performance, bringing piercing intellect and expansive sensitivity to issues of race, class, and gender. In 2014, the arrival of her 200-piece touring exhibition Carrie Mae Weems: Three Decades of Photography and Video, at the Guggenheim, New York, made her the first African-American woman to have a retrospective at the institution. A recipient of numerous awards and accolades, her reputation extends well into popular culture, too: Halle Berry wonders in Catwoman (2004), if she should become 'an artist like Carrie Mae Weems', and Weems's work was cited by many as an inspiration for the music video of Beyoncé and Jay-Z's APESHIT (2018). Her recent project RESIST COVID/TAKE 6 (2020), comprised takeaway posters raising awareness of the disproportionate impact of the pandemic on Black, Latinx and Native American communities, and was exhibited internationally.
In the Vision & Justice issue, artists, photographers and writers including Dawoud Bey and Katori Hall responded to images from 'The Kitchen Table Series' (1990), for which Weems posed as a subject in a series of photographs staged around the titular piece of furniture, accompanied by screenprinted texts – a demonstration, Salamishah Tillet argued in her contribution to the issue, that Weems's genius 'has always been to reveal, consistently and with newness, in familiar and foreign settings, what poet Elizabeth Alexander calls 'the black interior'. This June, MIT Press will publish a new volume in the October Files series on the artist, edited by Sarah Elizabeth Lewis. As part of the Vision & Justice tribute at Frieze New York 2021, Weems's galleries will present a significant new installation by the artist.
Salamishah Tillet
Salamishah Tillet was an early consultant for filmmaker Dream Hampton's globally recognized documentary, Surviving R. Kelly (2019), but she had already been doing the work long before the film was conceived or the #MeToo movement shook the cultural sphere. A writer, academic, activist, and rape survivor, in 2003, Tillett co-founded, with her sister Scheherazade Tillet, Long Walk Home. This Chicago- based organisation seeks to empower artists and activists to end violence 'against all girls and women', advocating for 'racial and gender equity in schools, communities, and our country-at-large' via marches, happenings, exhibitions, conferences, memorials, and myriad acts of image making and representation. As evinced in her text in Vision & Justice on Carrie Mae Weems, Tillet is a powerful writer and thinker: a Professor at Rutgers University and Founding Director of New Arts Justice at Express Newark, her latest book In Search of The Color Purple, a tribute to Alice Walker's novel, was published last January.
Danielle Allen 
Widely known for her work and texts on justice, democracy and citizenship in modern America and ancient Athens, Danielle Allen is a classicist, political scientist, and Director of Harvard's Edmond J. Safra Center for Ethics, as well as lead investigator for Harvard's Democratic Knowledge Project, which seeks to strengthen and disseminate knowledge and skills at the heart of democracies. Co-editor of the award-winning Education, Justice, and Democracy (2013), Allen is the author of The World of Prometheus: The Politics of Punishing in Democratic Athens (2000) and Our Declaration (2014) which she discussed in a conversation on historical inequalities in the justice system and the contemporary impact of mass incarceration with Elizabeth Hinton and Bryan Stevenson in the culminating session of Vision & Justice: A Convening. 'It says "Our" for a reason,' explained Allen in the Harvard session, as: 'the book was born in a night class that I taught on the South Side of Chicago for low income adults where we read the Declaration of Independence together […] I wrote that book for them.'
Elizabeth Alexander 
'In today's sharp sparkle, this winter air, / any thing can be made, any sentence begun.' The words delivered by Harlem-born poet Elizabeth Alexander in her poem 'Praise Song for the Day' at the inauguration of Barack Obama conveyed a sense of national optimism and healing, which her work never severs from the history and ongoing reality of suffering in American life. 'Let everything happen to you: beauty and terror' she wrote in her 2015 memoir The Light of the World, 'Just keep going'. A major figure in American literature, Alexander's work has been lauded: The Light of the World was nominated for a Pulitzer Prize in biography in 2015, and a National Book Critics Circle Award, while in 2005, her collection American Sublime was also shortlisted for the Pulitzer. With fourteen books to her name, Alexander is a Chancellor of the Academy of American Poets and President of The Andrew W. Mellon Foundation. Her poem 'Invocation', reproduced in Vision & Justice: A Civic Curriculum, is emblazoned at the Equal Justice Initiative National Memorial for Peace and Justice in Montgomery, Alabama, USA.
Melody C. Barnes  
Melody C. Barnes is an American lawyer and political advisor. Formerly an aide and chief counsel to Senator Edward M. Kennedy, she has served as Director of White House Domestic Policy Council under President Barack Obama and as Executive Vice President of the Center for American Progress. She currently co-directs the Democracy Initiative at The University of Virginia, tackling the most pressing issues facing democracies around the world. For Vision & Justice: A Convening, she discussed her experience of the Obama-era Turnaround Arts initiative, an effort to drive reform through intergrating arts in education, with Damien initiative Woetzel of the Juilliard School and Kimberly Drew.
Makeda Best 
Makeda Best, is the Richard L. Menschel Curator of Photography at the Harvard Art Museums and has previously worked as an Assistant Curator at the San Francisco Museum of Modern Art. Her primary area of interest is 19th- and 20th-century American photography, with a special focus in photojournalism, documentary, war photography, and text and image works. At the Harvard Convening, she discussed 'Citizenship and Racial Narratives' with Alexandra Bell, Jelani Cobb and Nicole Fleetwood. Her most recent exhibitions at Harvard Art Museums include Crossing Lines, Constructing Home: Displacement and Belonging in Contemporary Art and Winslow Homer: Eyewitness (both 2019). Last year, she published Elevate the Masses: Alexander Gardner, Photography and Democracy (2020), which situates the work of the Civil War photographer in the context of his social activism across the Atlantic, promising 'to shift how scholars think about this well-studied area of photography's history' according to academic and author Tanya Sheehan.
Joy Buolamwini 
A self-described 'poet of code', Joy Buolamwini, is a computer scientist and digital activist based at the MIT Media Lab. She founded the Algorithmic Justice League, an organisation that combines art, research and tech to illuminate the social implications and harms of artificial intelligence. Her research on racial and gender bias in AI has been covered in over 40 countries and in 2106 she led a TEDx Talk titled 'How I'm Fighting Bias in Algorithms' which has been viewed over one million times. At the Vision & Justice convening, Buolamwini performed a spoken word piece titled AI, Ain't I a Woman?, referencing Sojourner Truth's historic speech of 1851: 'In this case of déjà vu, a 19th century question comes into view'. Buolamwini serves on the Global Tech Panel to advise on the harms of AI and has written on algorithmic biases for Time and The New York Times. 
Cheryl Finley 
In her contribution to Vision and Justice, Cheryl Finley dives into Deborah Willis's felt world of history, memory, emotion, power and beauty, effortlessly creating a portrait of multifaceted achievement through reflections on Willis's 2013 series 'Framing Beauty' (2013), and the ways it captures fleeting moments in multi-dimensional compositions through mirrors, windows, and shadows. Finley has written extensively on Willis, as well as other leading artists such as Berenice Abbott, Lorna Simpson, Carrie Mae Weems and Hank Willis Thomas (who happens to be Deborah Willis's son). An art historian, author, curator, critic and Associate Professor at Cornell University, Finley's latest book, Committed to Memory: the Art of the Slave Ship Icon, is the first in depth study of the most famous image associated with the memory of slavery, and won the Bard Graduate Center's Horowitz Book Prize in 2019. Expanding her research into the operations of the art market, her current research takes the form of an interdisciplinary project, 'Black Market: Inside the Art World', examining the relationship among artists, museums, biennials and tourism in the global art economy.
LaToya Ruby Frazier 
Capturing the impact of systemic social issues, from racism to environment degradation, American artist LaToya Ruby Frazier uses photography to expose ongoing crises and provide a representative frame for marginalised communities. Her work has documented the water crisis in Flint, Michigan (in the 2016 photo essay Flint is Family), while her most recent series, The Last Cruze (2019), centres on the devastating effects of the closure of General Motors's plant in Lordstown, Ohio. For the Vision & Justice issue, Frazier traced the history of Braddock, Pennsylvania, her hometown: capturing its scars, while bringing its inhabitants out of the shadows, restoring a sense of Black life to a a sense of place. In a 2015 interview in frieze, Frazier' explained 'I look for a narrative or context that will amplify the voices of the marginalized who have so many important stories to tell about the United States, capitalism, working-class life and the current issues we face under Rust Belt renewal.' Frazier received an Infinity Award from the International Center for Photography for her first book in 2015, and has gone on to win several more awards and fellowships, including a MacArthur Fellowship and the 2020 Gordon Parks Foundation/Steidl Book Prize. 
Thelma Golden 
Thelma Golden first joined the Studio Museum in Harlem in 1987 as an intern: today, she leads this world renowned institution as Director and Chief Curator. Earlier in her career, at the Whitney Museum, Golden worked on the trailblazing 1993 Whitney Biennial and curated the influential 'Black Male: Representations of Masculinity in American Art' in 1994. In 2000 Golden returned to the Studio Museum, becoming its Director five years later. Under her leadership the museum has gained recognition as the world's leading institution dedicated to artists of African descent, a cultural anchor in the Harlem community, and an inspiration to many in the art world. A new facility for the Museum, designed by Sir David Adjaye, was announced in 2015; construction is underway. In addition to her role at the Studio Museum, Golden additionally sits on the board of LACMA and the Barack Obama Foundation, and is a member of the Black Trustee Alliance for Art Museums. For the Vision & Justice issue of Aperture, Golden discussed James VanDerZee's 1933 hand-tinted silver gelatine print, Christmas Morning 1933, a work from the Studio Museum's permanent collection. In her text, Golden identifies the piece as a 'compelling visual document of black pride and self-determination' Golden's own achievement might be described in the same terms. 
Katori Hall 
Katori Hall is an Olivier Award-winning and two-time Tony-nominated playwright from Memphis. She is the book writer and co-producer of the West End and Broadway hit Tina: The Tina Turner Musical. Her play The Mountaintop, a fictionalised rendering of Martin Luther King's last night, won the Olivier Award for Best New Play in 2010 before opening on Broadway in October 2011 to critical acclaim. Hall's other works include The Hot Wing King, Hurt Village and The Blood Quilt. A formidable storyteller, in her response to Carrie Mae Weems's 'The Kitchen Table Series' for Vision & Justice, Hall transports the reader to her own childhood haircare ritual, with her mother, around the kitchen table of her own memory.
Dr. Mona Hanna-Attisha  
Paediatrician Mona Hanna-Attisha is a nationally renowned doctor and advocate for health and racial equity, who played a pivotal role as the first whistle-blower to expose the dangerous levels of lead in Flint's drinking water; she has been at the forefront of recovery efforts since Founder and director of the Michigan State University and Hurley Children's Hospital Paediatric Public Health Initiative, an innovative public health program in Flint, in 2016 she was named one of Time magazine's '100 Most Influential People in the World' and has since been the recipient of the 2020 CDC Foundation's Fries Prize for Improving Health Freedom of Expression Courage Award by PEN America. At Vision & Justice: A Convening, Hanna-Attisha discussed the Flint water crisis as a manifestation of wider patterns of 'environmental racism' with Chelsea Clinton, Vice-Chair of the Clinton Foundation.
Leslie Hewitt 
 
Blurring the line between sculpture and photography, Queens-born artist Leslie Hewitt explores individual and collective histories through compositions that bring together personally and politically charged material. Of her 2019 exhibition at Perrotin, New York, the New York Times's T magazine observed that Hewitt: 'offers photographs as reading material, computer programming as language, text as visual representation, and her photo-sculptures are always unstable — always exposing the frame, they suggest an antidote to our screen-heavy digital economy, in which images are so often consumed and shared without care.' Shown in part in that exhibition, her series 'Riffs on Real Time' (2002–ongoing) juxtaposes archival photos, magazine pages and other documents to create layered images replete with new meanings images and was featured in the Vision & Justice issue of Aperture. 
Elizabeth Hinton 
Associate Professor of History and African American Studies at Yale, Elizabeth Hinton is a leading expert on criminalisation and policing. Her research focuses on the persistence of poverty, racial inequality and urban violence in 20th-century America, a topic she discussed at the convening at Harvard with Danielle Allen and activist Bryan Stevenson. Her book From the War on Poverty to the War on Crime: The Making of Mass Incarceration in America (2016) traces the rise of mass incarceration to law enforcement programs and social welfare measures introduced during the era of Civil Rights. She has received the Ralph Waldo Emerson Award in 2017 and was an Andrew Carnegie Fellow in 2018. 
Rujeko Hockley  
Beginning her career as a curatorial assistant career at the Studio Museum, Rujeko Hockley's work at the Brooklyn Museum to her current post as Assistant Curator at The Whitney has seen her on the front lines of the fight for diversity and inclusion in the American museum scene, consciously working to revaluate staid categorisations of art and artists. The 2017 exhibition 'We Wanted a Revolution: Black Radical Women, 1965–85' at the Brooklyn Museum, saw Hockley and co-curator Catherine Morris highlight generations of pioneering Black women artists that were underrepresented in their time, many of whom, such as Emma Amos, Lorraine O'Grady, Howardeena Pindell and Ming Smith are now receiving their due. Hockley organized Toyin Ojih Odutola's first solo museum in New York at The Whitney in 2017—18, and with Jane Panetta co-curated the Whitney Biennial the following year: an edition praised for its unprecedented number of women and young minority artists. For the Vision & Justice issue, Hockley discusses the work of artist Leslie Hewitt, zeroing in on the series 'Riffs on Real Time' (2013) as a work of 'imaginative assemblage.'
Margo Jefferson  
Pulitzer Prize-winning author Margo Jefferson is a former critic for the New York Times and has written for Newsweek, Vogue, The Nation and New York magazine. She is the author of On Michael Jackson (2006) and the autobiography Negroland (2015), which won the National Book Critics Circle Award. A memoir of growing up among Chicago's 'Black upper class', Jefferson's work 'celebrates and problematizes' that world, creating an understanding of 'how so much psychic trauma can run through a life where so little seems to be out of place' said a review in the New York Times, which likened Jefferson's thought to James Baldwin, Frederick Douglass and W.E.B. Dubois. Jefferson's contribution to the Vision & Justice issue took the form of a fascinating essay on the collages of artist Lorna Simpson and their relationship to Black iconography. Reading from the essay at the issue's launch at the Ford Foundation, Jefferson reflected she liked 'to imagine that in the old world of black periodicals she might have been featured as Madame Lorna, designer extraordinaire, her creations sought for the top balls and fashion shows.'
Alicia Keys  
15-time Grammy Award-winning singer-songwriter Alicia Keys and her husband Kasseem Dean (aka Swizz Beatz) founded The Dean Collection in 2014, acquiring and commissions works by Black  contemporary artists including Derrick Adams, Jordan Casteel, Arthur Jafa, Deana Lawson and Kehinde Wiley. The Dean Collection includes the largest body of work by Gordon Parks in private hands, some of which formed the 2019 exhibition 'Gordon Parks: Selections from the Dean Collection', which opened in tandem with the the Vision & Justice Convening at Harvard in 2019 at the Hutchins Center for African and African American Art. At the Convening itself, Dean presented the Gordon Parks Essay Prize, which awards $5,000 to three recipients for works exploring the relationship between visual art and justice as it pertains to racial equity. Avid supporters of institutions including the Brooklyn Museum – Dean visited Frieze New York in 2018 to view the Museum's acquisition of a seminal Ed Clark painting from Weiss Gallery at the fair – the music power couple are passionate patrons and actively support artists and the communities around them. 
Toyin Ojih Odutola
Nigerian-American artist Toyin Ojih Odutola has won fierce acclaim for reinvention of the traditions of portraiture. Her distinctive practice involves working with 'basic' materials including charcoal and ballpoint pens, building up images over long duration which emerge in a cryptic narrative order. Placing expanded ideas of Blackness at the core of her practice, Ojih Odutola's exhibitions at institutions including the Whitney Museum, New York and the Barbican, London have also explored themes of migration and displacement, queer and gender theory, histories real and speculative. Subject of an essay by Claudia Rankine in the Vision & Justice issue of Aperture, Rankine describes how the artist's marks inscribe 'a new grammar for blackness.' 
 
Nell Irvin Painter 
A leading historian of the USA, Nell Irvin Painter is a professor of American History at Princeton University, where she also served as Director of African American Studies from 1997 to 2000. She teaches courses in American History and African-American studies, as well as the social constructions of gender, race and personal beauty. Her numerous essays, articles and books include the New York Times-bestseller, The History of White People (2010), which explores the construction of racial types and the idea of whiteness from Ancient Greece to 21st-Century America. For the Vision & Justice issue, she wrote on Annie Leibovitz's photographic representations of Black female celebrity.
Claudia Rankine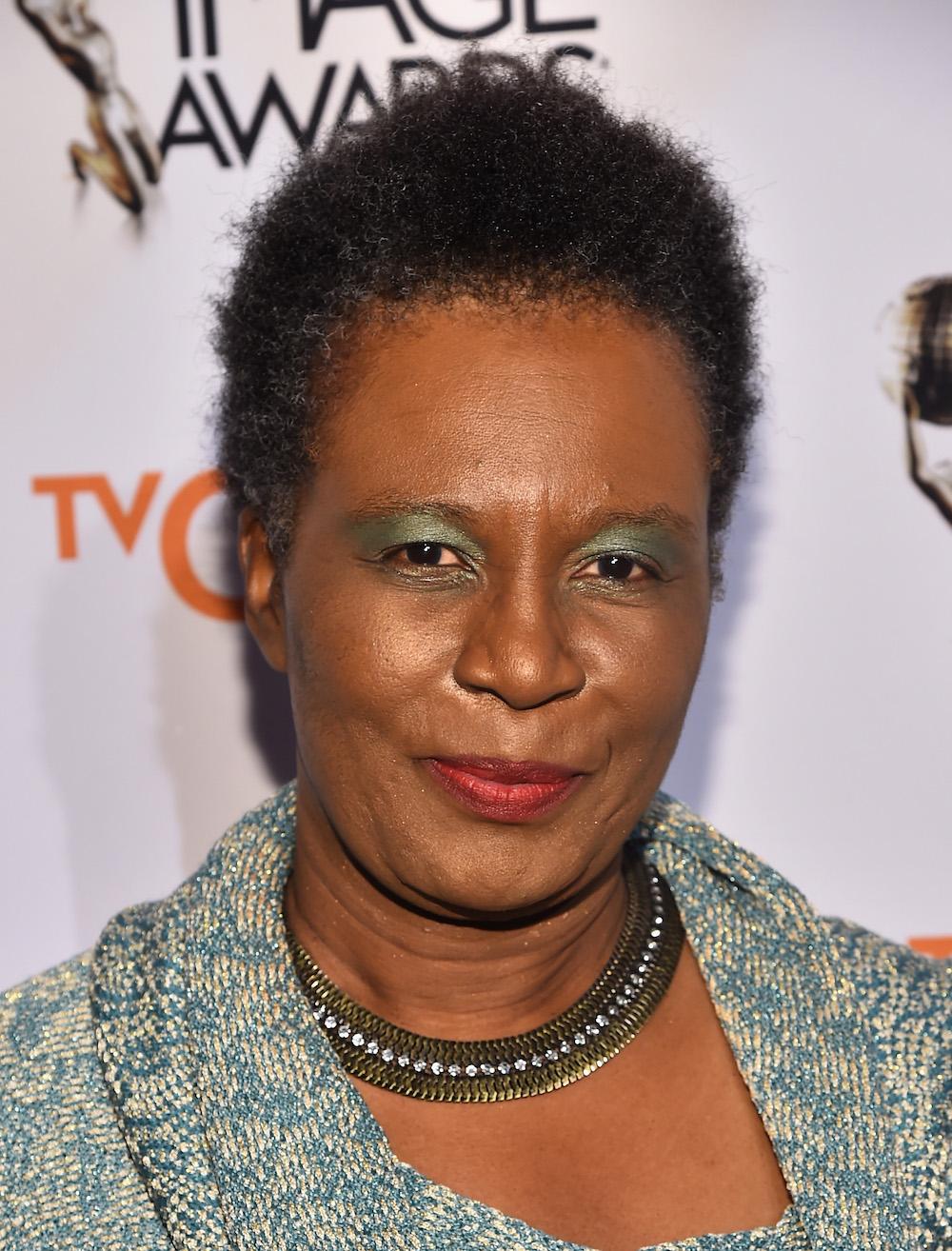 Born in Kingston, Jamaica, poet and playwright Claudia Rankine has been a leading figure in the conversations about race, constructions of whiteness and institutional racism in America and beyond. Published in 2014, Citizen: An American Lyric marked a watershed for Rankine: winning the National Book Critics Circle Award in Poetry, the PEN Center USA Poetry Award, the Forward Poetry Prize and widespread critical acclaim for its timely portrait of the collective experience of racial relations in the United States. Rankine has spoken at institutions including the Whitney Museum of Art - and addressed Frieze Talks New York in 2017 – and collaborated with visual artists such as photographer John Lucas and choreographer and performance artist Will Rawls to expand the vocabulary for exploring the relationship between language, society and the Black body. Her most recent book Just Us (2020) originated from airport conversations, where the author asked white men about their privilege. Rankine's essay for Vision & Justice offers a lyrical commentary on the work by artist Toyin Ojih Odutola, exploring how her unique portraits manage to desegregate her figures from a fixed racial position and unmoor established notions of Blackness. 
Yara Shahidi  
In recent years, actress, model and activist Yara Shahidi has become ia leading voice for a more politically committed young generation. Following her breakthrough in the ABC's comedy Black-ish which won her a Young Stars Award in 2017, she starred in Imagine That (2019), opposite Eddie Murphy, and in Salt (2010) with Angelina Jolie. Shahidi co-founded Eighteenx18, an initiative that encourages youth-voter engagement and has been an active participant in dialogues on feminism, criminal justice and racism. 'Arts have been a form of allegiance to a community that considers me', she told the Convening at Harvard in 2019. A former student of Sarah Elizabeth Lewis at Harvard, Shahidi joined her for a discussion of image making and democracy for Document the following year.
Lorna Simpson 
Over the past 30 years, Lorna Simpson has has produced a substantial body of work that tease questions about the nature of representation, identity, race and history. Since the beginning of her career, her innovative approach to conceptual photography has continued to expand to encompass video, drawing and sculpture. Her contribution to Vision & Justice comprised collages, incorporate images from vintage Jet and Ebony magazines and found photographs, splicing together images of nature and portraits of people to create glamorous, powerful figures, often juxtaposed with  headlines and news stories from the Civil Rights era: illustrations, in Margo Jefferson's words, of the 'double realities – seductive private pleasures, arduous public struggles – of Black life'. 
LaTanya Sweeney 
A pioneer in the research on data privacy and algorithmic fairness, Latanya Sweeney was the first Black woman to earn a PhD in computer science from MIT, in 2001. She is currently a Professor of the Practice of Government and Technology and founding Director of the Data Privacy Lab at Harvard. With more than 100 academic publications and three patents to her name, Sweeney has spearheaded efforts to solve societal, political and governance problems of technology, testifying before government bodies worldwide. She is the recipient of the Louis D. Brandeis Privacy Award, the American Psychiatric Association's Privacy Advocacy Award, an elected fellow of the American College of Medical Informatics. For Vision & Justice at Harvard in 2019, she discussed algorithmic bias of AI and the limits of technology with Joy Buolamwini and Ford Foundation President Darren Walker.   
Naomi Wadler  
At only 15 years old, Naomi Wadler is a leading activist in the US and has led speeches and protests against gun violence. In 2018, she organised a walkout with fellow students at George Mason Elementary School to remember the 17 victims of the Stoneman Douglas High School shooting and Courtlin Arrington, a Black girl shot at Huffman High School in Birmingham, Alabama. Her speech from that year's March for Our Lives Rally in Washington, D.C.,was reprinted in the Vision & Justice: A Civic Curriculum, in which Wadler quoted the author Toni Morrison: 'If there is a book that you want to read but it hasn't been written yet, then you must write it.' She went on to deliver speeches at the Women in the World Annual Summit and the Teen Vogue summit, received the Disruptive Innovation Award at the Tribeca Film Festival and appeared, alongside Barbara Streisand, on the cover of New York Magazine.