Featured in
An Alternative History of the Future
At The Drawing Center, New York, artists and writers envision a world free of racism, sexism, colonialism and homophobia
On its surface, The Drawing Center's exhibition of ephemera is a traditional archival show with vitrines of mass-market paperbacks and hand-drawn fanzines, in addition to framed sketches, watercolours, screenprints and a video on loop. But 'As If: Alternative Histories from Then to Now' collects an archive of what could have been: frightening speculation of a victorious US Confederacy and the triumph of the Nazis over the Allies, as well as utopian visions of an uncolonized Africa and worlds free of patriarchal oppression. Science fiction and counterfactual narratives, in this exhibition, enable us to rethink how we see our past in order to imagine a better future.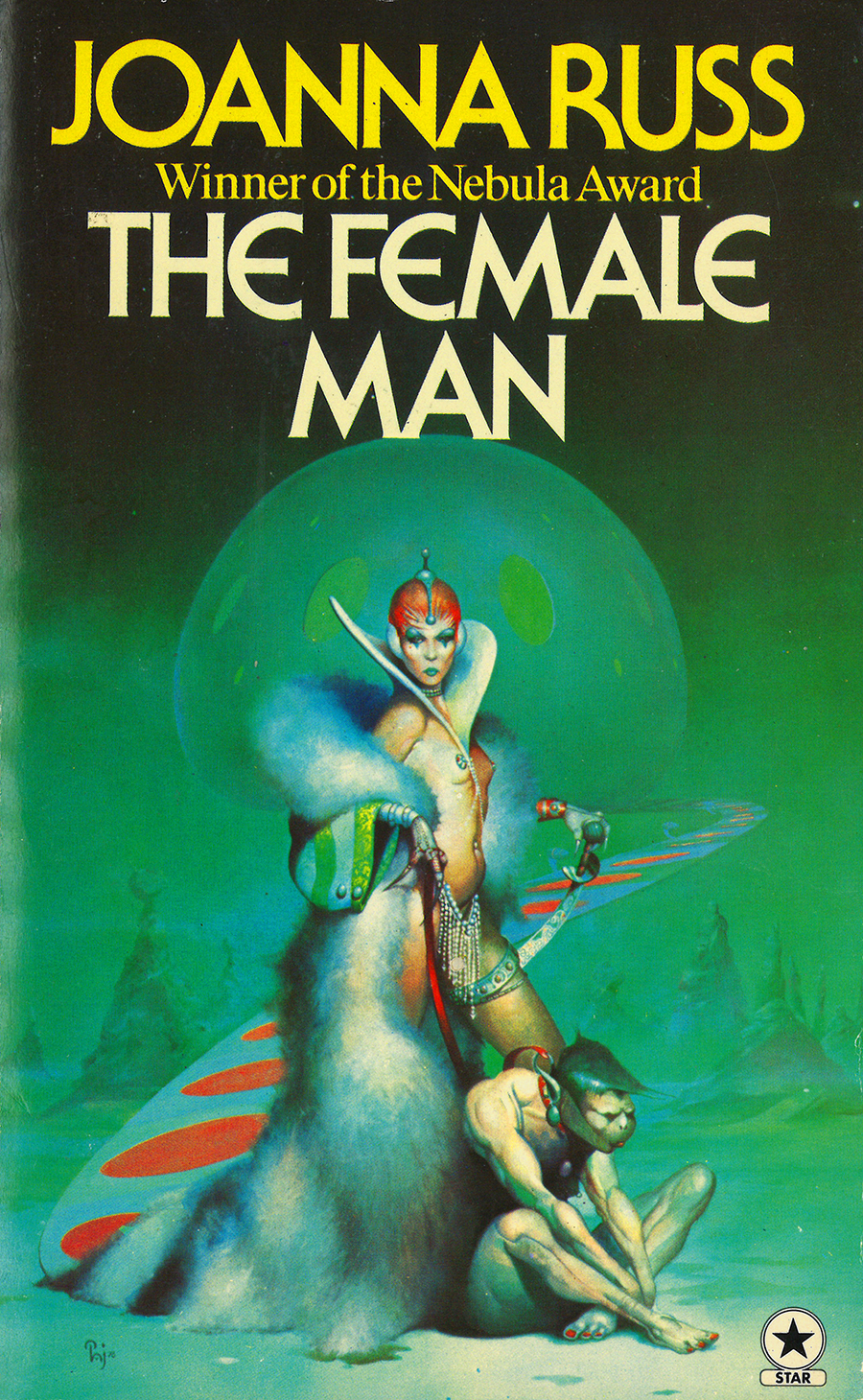 A number of books on display in vitrines range from 19th-century journalist Edward Bellamy's Looking Backward: 2000 – 1887 (1888), which imagines an industrial socialist utopia, to British craft artist William Morris's News from Nowhere (1890), which describes a pastoral idyll. More recent works of popular science fiction by notables like Philip K. Dick bear a startling resemblance to our present, suggesting the ways small events, with different outcomes, could have greatly impacted our lives. In an illustration of Gandhi by Barclay Shaw, displayed on the cover of Mike Resnick's edited anthology Alternate Warriors (1993), the Indian leader, no longer a pacifist, is draped with sashes of bullets, armed with a rocket launcher and haloed in flame. Alongside the book lies the 1977 edition of Joanna Russ's The Female Man (1975), featuring Peter Andrew Jones's artwork of an otherworldly nude woman draped in flowing furs with a cowering figure chained at her feet. Russ's tale envisions a world in which men are extinct and women reproduce using advanced technology. One of nearly two dozen pulp fiction paperbacks on view, it reveals the postwar thirst for sexual revenge narratives and parallel histories that empower the oppressed.
Cauleen Smith's gouache on paper drawings of mass-produced classic sci-fi titles such as Edgar Pangborn's A Mirror for Observers (1954) and Alfred Bester's The Stars My Destination (1957) hang on a nearby wall. These belong to a longer series ('Human_3.0 Reading List', 2015–16) that, while not on view in its entirety, also includes novels by James Baldwin and Chinua Achebe as well as Roland Barthes's Camera Lucida (1981) and Judith Butler's Gender Trouble (1990). Together, these form a canon that aspires to a world where humans have conquered the stars, in addition to the earthly challenges of racial, social and gender inequality. 'Human_3.0 Reading List' underscores the importance of learning from our elders; Smith's work is particularly inspired by Sun Ra, the musician and godfather of Afrofuturism, who believed himself to be an extraterrestrial visitor from Saturn sent to liberate black people on Earth. Framed psychedelic album covers and sketches show Sun Ra's bright orange and yellow capes and gold Ancient Egyptian inspired headpieces. A sketch for Avengers #87 (1971) shows Black Panther as he removes his mask and reveals himself to be prince of Wakanda, an Afrofuturist nation that developed advanced technology by evading Western colonization. 
Three framed watercolour pages from Keith Mayerson's story Pinocchio the Big Fag (1993) present the puppet as he struggles to come to terms with his own sexuality, fighting against the oppression of 'Hegemony Cricket' and Geppeto's traditionally masculine values. 'Oh joy, oh joy, we're in the land of boys! / Ideology get out of our way / Every day is a gay holiday!' reads the central text panel of Mayerson's watercolour showing Pinocchio and his lover Lampwick arriving on an island of nude lads amidst spurts of indeterminate liquid. The queering of this fairytale stresses how myths reinforce social mores.
'Alternative histories undermine the convenient historical commonplaces that society may be all too eager to accept,' curator Giampaolo Bianconi writes in a zine that accompanies the show. History repeats itself when it goes unquestioned. Whereas 'what if' scenarios encourage us to speculate about the past, Bianconi's 'As If' offers us counternarratives to support different ways of living in the present – as well as new visions for the future. 
'As If: Alternative Histories from Then to Now' is on view at The Drawing Center, New York, until 28 July 2019.
Main image: Sun Ra & His Astro Intergalactic Infinity Arkestra, Discipline 27-II, 1973. Cover artwork by LeRoy Butler. El Saturn Records, Chicago, USA, Sun Ra LLC. Collection of John Corbett and Terri Kapsalis. Courtesy: Sun Ra LLC