Amy Sherald, Ekow Eshun & Jenni Sorkin | Frieze Masters Podcast
The panelists discuss Sherald's practice and the relevance of her work within the canon of historical portraiture. Presented in partnership with Hauser & Wirth
Frieze Masters presents this conversation with Amy Sherald, Ekow Eshun and Jenni Sorkin in partnership with Hauser & Wirth (@hauserwirth). The panelists discuss Sherald's practice and the relevance of her work within the canon of historical portraiture. This episode also marks the release of the artist's first substantial monograph by Hauser & Wirth Publishers, providing a unique insight into her work and studio practice, alongside newly-commissioned texts. 
You can also find this episode on Spotify and Apple Podcasts.
When I'm considering my Americanness, and my American story, I think farming and agriculture is essential to that. It's the reason that the US is a superpower. And it's the way that black families were able to sustain themselves. It was legacy, it was the way that we planted our seeds, it was the animals that we raised. It was something that we could not live without. And so to have all of that, taken away, is disappearing, those voices are disappearing – Amy Sherald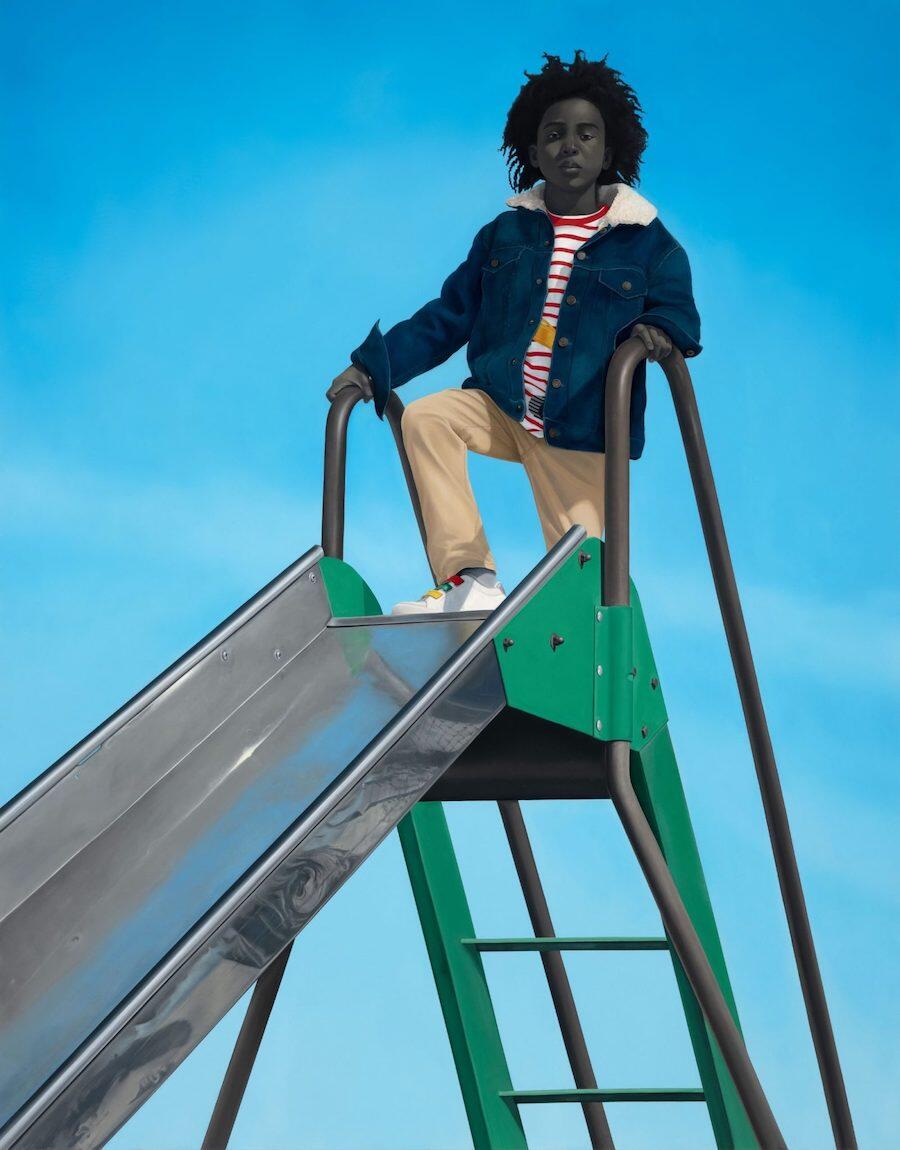 Amy Sherald (@asherald) documents contemporary African American experience in the United States through arresting, intimate portraits. Ekow Eshun (@ekoweshun) is a British writer, journalist, broadcaster, and curator. Jenni Sorkin (@jennisorkin) is an American art historian, curator and educator who writes on the intersections between gender, material culture, and contemporary art. 
About the Frieze Masters Podcast 
Exploring themes of identity, originality, geopolitics and Blackness through a historical lens, the new Frieze Masters Podcast is now available. Bringing together some of today's most celebrated artists, art historians and curators, the podcast launches with the Talks programme from the 2022 edition of Frieze Masters – one of the world's leading art fairs – and offers compelling insight into the influence of historical art on contemporary perspectives and creativity.
--
To keep up to date on all the latest news from Frieze, sign up to our newsletter at frieze.com, and follow @friezeofficial on Instagram, Twitter and Frieze Official on Facebook
Main image: Amy Sherald, A God Blessed Land (Empire of Dirt), 2022, oil on linen, 244.3 × 330.6 × 6.4 cm. Courtesy: the artist and Hauser & Wirth; photograph: Joseph Hyde