Carolyn Murphy's Top 5 Works on Frieze Viewing Room
The American model picks pieces by Paul Mogensen, Olafur Eliasson, Kelly Akashi, Florian Maier-Aichen and Rebecca Sharp from the Frieze New York 2022 edition
PAUL MOGENSEN
no title, 2021
Ultramarine blue oil paint in stand oil and cobalt blue oil paint
$50-100k
Presented by Karma
There is movement here, in the soft blues and I find this oddly calming since it's quite geometric.  
OLAFUR ELIASSON
Rising and setting love, 2022
Coloured glass (yellow, pink fade, yellow fade), silver, driftwood
€ 125,000
Presented by Tanya Bonakdar Gallery
I love the warmth, like the sun and the driftwood reminds me of holding hands with my lover by the sea.  
KELLY AKASHI
Life Forms (Onyx), 2022
Onyx, lost-wax cast lead crystal
$ 26,000
Presented by Tanya Bonakdar Gallery
There is a gentleness and something esoteric to this piece, like being touched. 
FLORIAN MAIER-AICHEN
Untitled (Arch Rock), 2020
C-print
$ 45,000
Presented by 303 Gallery
This is illuminating, metaphysical and transcendental.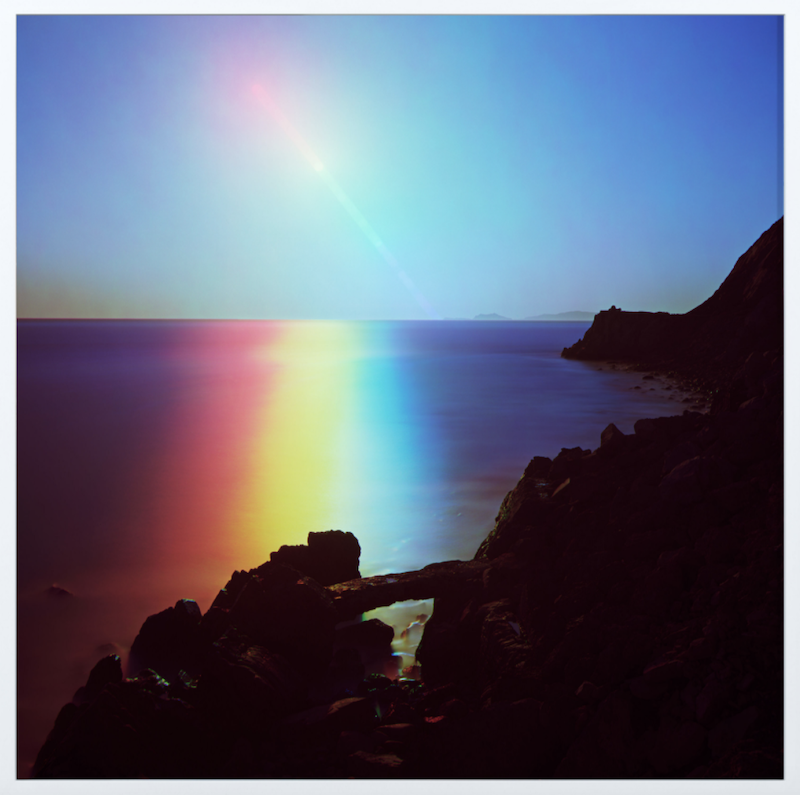 REBECCA SHARP
I do not begin, 2022
Oil on canvas
$ 7,000
Presented by Sé Gallery
Something here reminds me of duality, the juxtaposition and what is really on the inside.  
Carolyn Murphy is an American model. She has graced seven covers of American Vogue; a dozen French Vogue covers and six Italian Vogue.  She has worked with the late Irving Penn, Helmut Newton, and Peter Lindbergh. Murphy became a spokesmodel for Estée Lauder in 2001 is currently the face for Resilience, Perfectionist and Double Wear.  Murphy has fronted other advertising campaigns for Louis Vuitton, Tiffany's, Oscar de la Renta, Miu Miu, DKNY, Tom Ford, Céline, Versace, Versus, Gucci, Fendi, Karl Lagerfeld, Dolce & Gabbana, Iceburg, Trussardi, Roberto Cavalli, Max Mara, Calvin Klein, CK, and Ralph Lauren. In 2018 Carolyn joined forces with No More Plastic she designed a sustainable up-cycled collection for Mother Denim in 2021. She is ambassador for Surfrider, The Wellness Foundation, Animal Haven, Edible Schoolyard NY, Ocean Unite and No More Plastic. 
Frieze New York 2023
For updates on Frieze New York, follow @friezeofficial on Instagram, Twitter and Facebook and sign up to the Frieze newsletter to be the first to know when early bird tickets go on sale.