'A Darkness Full of Knives' – The Contemporary Novel Grapples with Family Trauma
Three new novels – by Annie Ernaux, Vigdis Hjorth and Ocean Vuong – attempt to salvage something from painful intimate memories
Recently, every time I lose track of something, the phrase 'I can't put my hands on it' slides across my mind. It's the expression Annie Ernaux's mother uses in the opening pages of I Remain in Darkness (1997/2019), a devastating and fragmented account of her mother's Alzheimer's disease; her deteriorating memory and eventual death. 'Things slip away from her', Ernaux notes in the following line. It's a painful phrase, as increasingly it is her who slips away from things, becoming a stranger to herself. Late in the book, and in the disease, Ernaux witnesses her mother's hands 'searching for each other, the right grasping the left like an unknown object'. It strikes me that this moment gestures to how a number of books published in the UK this year engage with memory: as something intimately connected to the self, yet unknown and unreliable; something that must be continually grasped.
Vigdis Hjorth's Will and Testament (2019) is a similarly devastating and fragmented narrative concerned with memory. As in Ernaux's book, a parent's death is announced on the opening page, and this acts as the catalyst for a reckoning with time and grief, and a reworking of the past. In this case, however, it's slowly revealed that the critical rupture has already occurred: years before her father's death, the narrator's repressed memories of childhood sexual assault resurface. Bergljot's recovery of her early trauma shatters her relationship to her family, and their accepted version of history; her account is doubted by her mother and siblings, despite their insistent and disorientating claims to have acknowledged her experience. Bergljot continually reconstructs and recounts her memories, without reaching resolution. 'What would it be like to be a normal human being?' she speculates. 'I didn't know. [...] The presence of my lost childhood, the constant return of this loss, had made me who I was.' Due to the ongoing process of reliving trauma, her selfhood is defined by loss and strangeness – 'an unknown object'.
If loss constantly returns, time is no healer. One fragment in Will and Testament refers to Roland Barthes's Mourning Diary (2010) and his notion that 'time doesn't lessen grief, that grief is never-ending'. Meeting her mother after years of estrangement, Bergljot describes being enclosed by 'the kind of darkness that falls ... that flows and spreads, that penetrates … a darkness full of knives'. Like Ernaux's mother – whose last written sentence, 'I remain in darkness', gives the book its title – Bergljot repeatedly struggles against the darkness of lost memory and identity erasure. Both books are intimately concerned with how trauma affects time; after her mother's death, Ernaux writes that 'time has severed', but also notes that she now understands a poem by Paul Éluard: 'Time Overflows' (1947). Her account ends with her eyes full of tears, 'all because of time'. Both Bergljot and Ernaux remain caught between traumatic instant and a recovery that is ongoing and unresolved.
Repetition, traumatic memory and 'constant return' also govern Ocean Vuong's heart-wrenching On Earth We're Briefly Gorgeous (2019), which opens: 'Let me begin again ...' Through a vivid rendering of post-traumatic stress disorder, Vuong evokes the ongoing legacy of the Vietnam War. The book contains litanies of memory – starting with the many times Vuong's semi-autobiographical narrator, Little Dog, was hit by his mother ('the time with the remote control'), and closing with pages of fragments beginning 'I remember'. Unlike the other two books, here no parent dies on the first page, but death and 'never-ending' grief are present. In an all-American service station, a taxidermy buck confronts Ma, who is horrified by the apparently casual reminder of violence; she murmurs: 'A corpse should go away, not get stuck forever.' Little Dog realizes that, for his mother, 'the taxidermy embodied a death that won't finish, a death that keeps dying'. Written as a letter to a still-alive mother, the whole book is supposedly inspired by Barthes's Mourning Diary. Later, Little Dog writes: 'Ma. You once told me that memory is a choice. But if you were god, you'd know it's a flood.' Again, memory is understood as unstable and uncontrollable – something in which one can be submerged.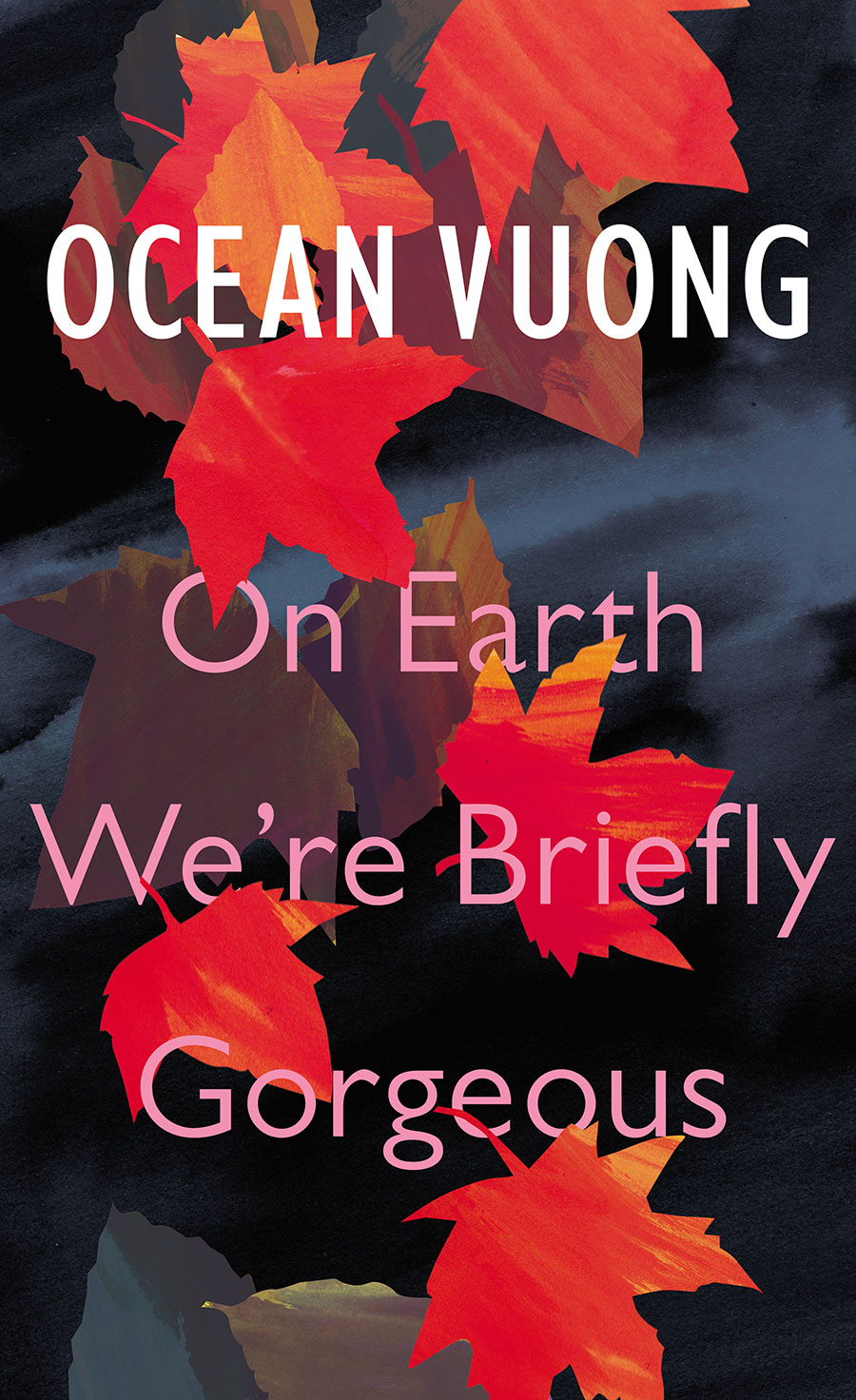 Last year, a surge of books took up the subject of motherhood, with writers like Jessie Greengrass, Sheila Heti and Jacqueline Rose looking askance at issues of maternity and reproduction. In these publications by Ernaux, Hjorth and Vuong, it is the child that looks back. At the heart of each book is a relationship with a parent that is marked by either physical, sexual or emotional violence. While it's possible to see this as a continuation of a publishing trend for issues relating to parenthood, in fact, the marked similarities between these three texts connect to a broader shift that has occurred in literature in the past 20 years or so. Namely, the move towards contradiction and irresolution, fragment, a continuous present, themes of trauma and loss, and the now-dominant obsession with truth-telling and hybrid forms of memoir. What this contemporary aesthetic amounts to is a literature of testimony and therapy, of salvage and 'working through'. It's not parenthood these texts grapple with, but intergenerational trauma and survival.
Near the end of Vuong's book, he writes: 'Let no one mistake us for the fruit of violence – but that violence, having passed through the fruit, failed to spoil it.' All three books are preoccupied with memory because they are engaged with a process of recovery and recovering. They are built by piecing together associations, by piling up fragments and leaving aching gaps of white space. Ruled by irresolution, repetition and contradiction, they are traumatic texts, dealing with loss and attempting to make sense of what remains – with what can, and does, survive. As Ernaux says of her books, they 'attempt to salvage part of our lives, to understand, but first to salvage'. The urge to write about memory is inherently an effort to save something: as note, record, as witness statement and testament. To catch and pin it, just so, on a page. To constantly attempt to 'put my hands on it', as if, as Ernaux says 'something could be saved from oblivion', from the dark.
Annie Ernaux's I Remain in Darkness is published by Fitzcarraldo Editions
Vigdis Hjorth's Will and Testament is published by Verso Books
Ocean Vuong's On Earth We're Briefly Gorgeous is published by Jonathan Cape