Don't Miss Affordable Artworks on Frieze Viewing Room Los Angeles
Discover five exciting works on paper priced under $5K on Frieze Viewing Room Los Angeles
Running through Sunday, August 1, Frieze Viewing Room Los Angeles presents works by international artists, from leading names to exciting young artists.
 
Five Works on Paper Under $5,000
Chris Burden (Gagosian)
A Man Free World, 2012
Lithograph on Somerset satin white 300gsm
17.99" x 22.01" (45.7 cm x 55.9 cm)
Edition 30/30
$ 1,500
Burden illustrates a fantastical concept centered on the formulation of a woman-only human population. 
Judith Linhares (P.P.O.W)
Lovers on the Plain, 2016
Gouache on paper
11.5" x 14.49" (29.2 cm x 36.8 cm)
Under $5k
Fueled by the permissive, psychedelic atmosphere of the 1960s, Judith Linhares investigates the relationship between the conscious and unconscious, drawing upon her dreams for mythic narratives and kaleidoscopic compositions that pulsate with color.
Narsiso Martinez (Charlie James Gallery)
Asica (Unnumbered Portrait Series), 2016-2017
Linocut and matte gel on found produce box
21.75" x 19" (55.245 cm x 48.26 cm)
$ 2,500
From Narsiso Martinez's series of portraits of farmworkers, painted, drawn, and expressed in sculpture on discarded produce boxes collected from grocery stores.
Dana Lok (Miguel Abreu Gallery)
Time Slices, 2019
Pastel on paper
15.5" x 20.5" (39.36 cm x 52.08 cm)
$ 3,500
In Time Slices Dana Lok explores the visual possibilities and paradoxes tucked inside the metaphor "time takes up space." This pastel drawing depicts a landscape and processes it as a visceral, extended structure. Moments of the landscape are sliced into a sequence of discrete visual events.
Diedrick Brackens (Various Small Fires)
liquid bottom, bright shallows, 2021
Pigmented handmade cotton paper with 3-color linen pulp screenprint
17.99" x 17.99" (45.7 cm x 45.7 cm)
Edition of 40 plus 5 artist's proofs (#1/40)
$ 3,000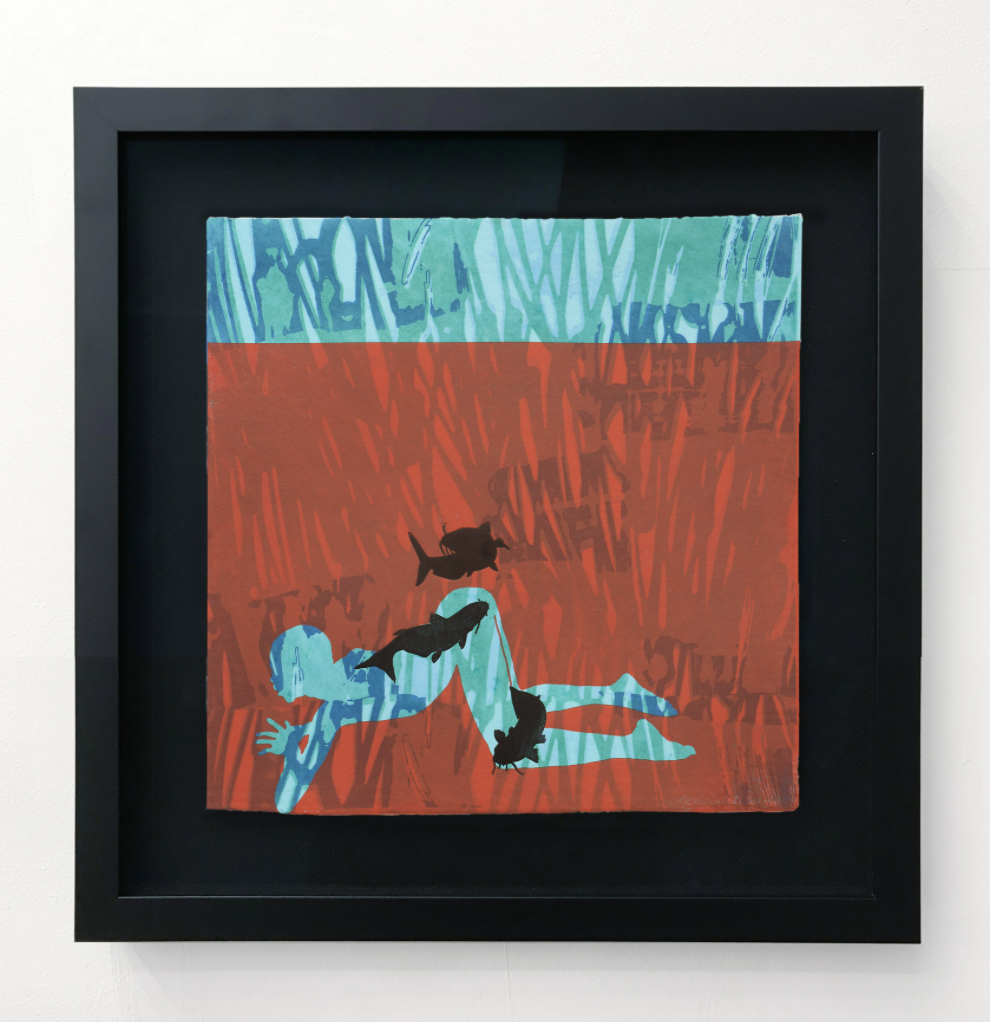 Main image: Dana Lok, Time Slices, 2019. Courtesy of the artist and Miguel Abreu Gallery