Into Focus: Martos Gallery
Jose Martos shares his upcoming projects
The map of New York art districts is constantly changing. What can you tell us about your new home in Chinatown?
We have had a great home in Chelsea, New York's classic gallery district, for a long time - about 17 years. This relocation is exciting - it feels like the right time for us. We're building a completely new space on the ground floor and lower level - almost 3,000 square feet in total. Chinatown has been part of New York's art world for a while now, and we are looking forward to joining the community, especially considering the neighbourhood's focus on emerging artists.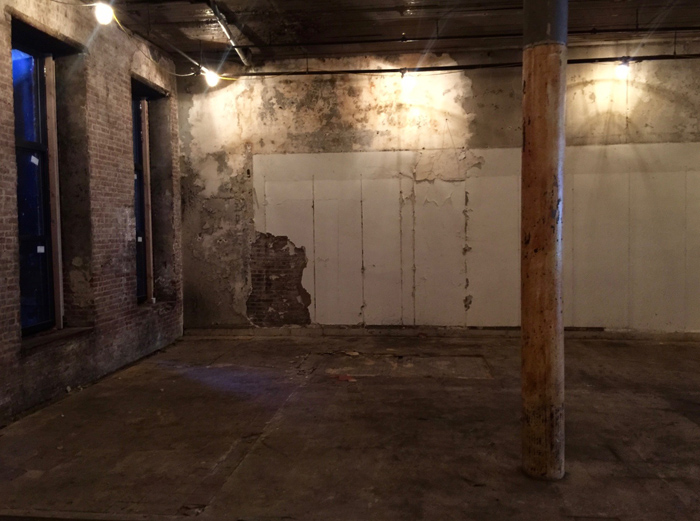 You're also involved with the Shoot the Lobster, which has just opened a new operation in LA...
Shoot The Lobster is a side project I started some time ago, as an outlet to do projects, performances, exhibitions, and concerts. Its first home was the back room of my 29th Street gallery, and STL NY currently occupies a semi-underground former fish market turned gallery on Eldridge Street. Exhibitions and pop-ups organized by STL have been staged in many places - from Miami to Iowa, from to Luxembourg to Vietnam. The project space gives us the flexibility to exhibit young artists and to host alternative performances that might not have had the opportunity to be shown in more traditional art venues. Being bi-coastal now is ultimately a great advantage: especially for a project like STL, whose nature relies on sharing and engagement. Having a permanent home in L.A. means that our audience increases dramatically, and our programming can easily expand to include the unique styles, ideas, and considers a vibe very different from its East Coast twin. STL embodies a sense of freedom of expression that I strive to advocate.
And what's the Martos Gallery philosophy?
Our philosophy has always been simple: to support interesting art and artists. This has, and continues to, take shape as group and curated exhibitions, collaborations, and solos . We are proud to have nurtured the careers of emerging artists such as Alex Chaves, Jess Fuller, and JPW3; we also work with outstanding mid-career artists like Michel Auder and Aura Rosenberg. Every artist that the gallery represents was chosen because of my genuine belief in their talents and desire to support their careers. We represent the Estate of Dan Asher and have exciting plans for this unconventional and irreverent figure in the NYC art scene of the 1980s and '90s.
What are you presenting at Focus?
New paintings and drawings by LA-based artist Alex Chaves. Known for his intimate portraits and sensually charged still-lives, Alex continues to explore these themes in his new works while further approaching abstraction, notably through colourful camouflage motifs. He' transformed the booth with an architectural installation that plays on the ideas of isolation, concealment, and exposure.
Chaves seems to draw on early Modernist pioneers - from Van Gogh to Florine Stettheimer. Has historical art played a role in developing your direction?
Out of all of the artists we represent, art historical motifs appear most directly in Alex's work. I think that references to visual culture are inherent in all new creation. So while highlighting this theme in our roster has not been a conscious decision on my part, one can see how art history does indeed play a role in the work of our other artists - for example, the images of classical artworks that float across the screen in Michel Auder's Gemälde videos; or Jennie Jieun Lee's reinterpretations of the traditional portrait bust.
Martos Gallery is exhibiting in Focus at Frieze London.
Stand number: H29