Into Frame: VI, VII
Esperanza Rosales of VI, VII talks about her love of Oslo, and the ethos of artist-run galleries
Esperanza, you're not a Norway native. Could you tell us about the path that led you to starting a gallery there, and what drew you to Oslo in particular?
My love affair with Oslo stems back to 2003 when I attended an OCA (Norway's Office for Contemporary Art) event at their temporary space in New York. This interest was reawakened in 2009 when I visited Oslo for the first time, made a lot of friends there, many of whom were running spaces of their own, and continued to revisit.
The art scene in Oslo is very unique — not just in terms of how small it is, and how truly far away from everything else it feels when you are there, but in terms of how far away it is from so many of the things that make the art market wheels turn, and the way this enables everyone in turn, to treat each other. The is also a total refusal to do things conventionally and by the book — I've never lived in a place where there was less clutter and less reliance on convention.
The influence of this energy, openness to accommodate and insistence on creating new models is what defines the scene to me and drew me there.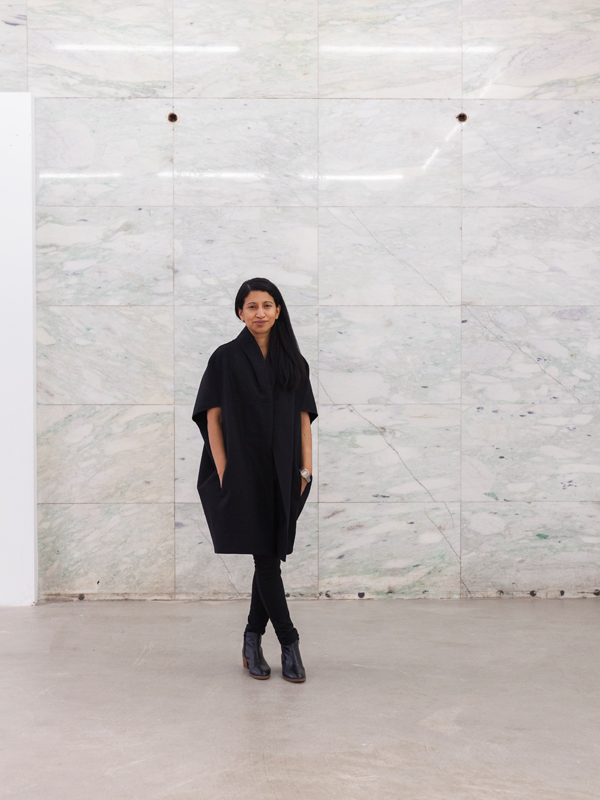 Your programme is international, representing artists from Britain, Germany, the USA as well as Norwegian artists like Lars Laumman and (Jewish-Hungarian) Ervin Loeffler who spent the latter years of his life in Norway. Was that a conscious decision?  How have you encountered international artists?
Very much so. From my first visit to Norway it was clear that Oslo is a hotbed of activity, but in many ways it was also just starting to open up – it is different now than it was when I first moved there. Plus I've always had feet in multiple places: I've lived in several places over the past 15 years: London, Brussels, Rotterdam, Frankfurt and Berlin — prior to moving to Oslo I was living in Brussels — so actively moving around and seeing what is out there has been important.
I've never been one to settle neatly into the idea of being 'home,' so working from a purely local perspective would not have occurred naturally to me. I had a pretty international network and friend-base: when moving to Oslo, it felt natural to carry this with me. I met Eloise Hawser at an opening in Frankfurt in 2009 and David Lieske on a balcony in Milan in 2011. Sometimes artists of the gallery have also been recommended by friends. I had seen Lars Laumann's work at the Berlin Biennale in 2008 and just could not forget it. When I met him after moving to Norway, it felt natural to get to know him.
I've often told friends that I think my approach to running a gallery has been influenced by being a foreigner — it is easier to work with distance to a place in the sense that you can never relax or take things too much for granted. When trying to do something that you at least find daring, a lack of familiarity and safeguards helps.
How would you describe the gallery's programme – does it have a particular ethos or philosophy?
Without any doubt, having been a writer and an artist myself has informed my approach in certain ways. So many of the galleries I respect over the past decade are run by either former or still practicing artists – dépendance, Gavin Brown's enterprise, Mathew gallery, Vilma Gold. Many of the interesting spaces in Oslo are also artist run – so to some extent, it has been important for me to follow in this tradition.
Initially I wanted to see how far I could take things as a project space producing new works, while developing a long-term commitment to artists. 
VI, VII is such a distinctive name for a gallery – could you explain its meaning and how it relates to your approach?
Sixes and sevens, as the gallery name is pronounced, is an expression that comes out of 17th century parlour games – a time when gamblers would bet everything they had on the next throw of the die, and sometimes lose everything that they had... To say "someone is at their sixes and sevens" means that someone has come to a point of not thinking things through, to making an ill-advised or reckless choice.
It felt fitting in the early days of the gallery and I liked that what might read to some as total recklessness or stupidity might also be read as total courage. The turning of the die is also a nice way to visualize or think about a programme – the daring and risk involved in the most interesting ones, how every subsequent effort and programmatic choice should feel unexpected – the sequence of one show following the next.
What can you tell us about what you'll be bringing to Frame at Frieze New York?
Fairs are such a perfect occasion to introduce positions and I am very happy to be bringing new works by Eva LeWitt, a sculptor based in New York. Eva's approach is really singular in its attention to material qualities. Her works are explorations of sculptural relationships between hand-crafted elements and materials that are industrially manufactured.
Are there any other galleries in the fair you're particular excited to see? Or anything else that's on your highlights list for New York?
I would love to see the Florine Stettheimer exhibition at the Jewish Museum and I have and always will take pleasure in seeing what is being shown at Frieze by dépendance and Maureen Paley – two galleries that I follow and whose booths are always killer. 
VI, VII is particpating in the Frame section of Frieze New York, stand B28.
Tickets for Frieze New York 2017 are available here.