Frieze Editors Debate the Artist of the Decade
The artists, collectives, movements and tendencies that shaped art in the 2010s
Phyllida Barlow
Amy Sherlock: Thinking across the past decade, it's definitely been one for older women artists – the so-called OWAs. From a UK perspective, I feel like the 2010s belong to Phyllida Barlow. In 2009, she retired from London's Slade School of Art after a 40-year teaching career. At that point, she didn't have commercial representation. A lot of her works from before the 2010s no longer exist, because she would break up sculptures to re-use the materials or throw them away. Then, in 2010, she had a solo show at Studio Voltaire – a small but influential non-profit in London – followed by a two-person exhibition (with Nairy Baghramian), curated by Hans Ulrich Obrist, at the Serpentine Gallery. By 2014, she was exhibiting in the Duveen Galleries at Tate Britain – one of the highest-profile public commissions in the UK – and, in 2017, she represented Great Britain at the Venice Biennale. (All of this was gilded by Hauser & Wirth representation, starting in 2011.) She was awarded a CBE in 2015. In so far as the art world has national treasures, she is one.
Evan Moffitt: Barlow's high point, for me, was her installation at the 2013 Carnegie International. I found her work at the Venice Biennale underwhelming.
Andrew Durbin: This whole decade has been shaped, on a number of fronts, by 'corrections' to art history, and the emergence of OWAs – Barlow, Geta Brătescu, Sheila Hicks, Sonia Gomes – has been major. But I don't know if Barlow is the artist of that group.
EM: Definitely. Let's not forget about Carmen Herrera, Luchita Hurtado ...
AD: Maybe it began with Louise Bourgeois?
AS: I was about to say the same thing!
AD: For most of her career, Bourgeois was sidelined in conversations about mid-century painting and sculpture, even though she was part of the American Abstract Artists group, working alongside a number of men who became hugely famous. She didn't receive her first retrospective, at New York's Museum of Modern Art, until 1982, when she was 71 years old. 
I'd argue that the renewed interest in Bourgeois, later in her life, could be seen as one of several origins of the emergence of the OWA: this idea that someone might have been obscured or deliberately excluded because of the bias of the art-world establishment in favour of white men. Galleries and museums began to realize that they might have been missing something 'hiding' in plain sight.
EM: Like a spider …
PL: Major commercial galleries are increasingly working with artists' estates, which has had a significant impact on the market. Has contemporary art gotten 'old'?
EM: With Hauser & Wirth and David Zwirner seeking to represent artists' foundations and other sources of revenue that are supposedly more reliable – in terms of market valuation and, even, temperament – blue-chip exhibition programmes have 'aged'.
En Liang Khong: Might Lubaina Himid's Turner Prize win in 2017 also be seen as part of this same tendency?
AS: I'd say Himid is OWA-adjacent: she was 63 when she won the Turner Prize, but there is also a question of Black Britishness and a reckoning with empire in her work that gives it a different resonance. The 2010s have also been an important time for the institutional (and market) acknowledgment of black artists, above all figurative painters – from Kerry James Marshall to Kudzanai-Violet Hwami.
Njideka Akunyili Crosby
PL: For me, Njideka Akunyili Crosby seems emblematic of this moment.
EM: I would agree that Crosby is best in show. Her style speaks intrinsically to the experience of migration and diaspora, which has been a hugely important subject for artists over the past decade. Henry Taylor's style of figuration has predominated in the market, but I feel like it breaks less formal and conceptual ground. 
AS: In the UK, Lynette Yiadom-Boakye has been hugely significant in this field. She was on the front cover of the first issue of frieze I ever worked on: April 2012. 
EM: And then there was the triumph of two black painters being commissioned for the first time to complete official US presidential portraits for Barack and Michelle Obama. I'm not a fan of either Amy Sherald or Kehinde Wiley, but their appointment was a welcome acknowledgement that this trend had entered the mainstream – as well as the history books. 
Jordan Wolfson
AD: I want to put forward Jordan Wolfson, whose art has been as trollish, disturbing and magnetic as the decade itself, with all its moments of failed promise and bad faith. In giving everyone the middle finger, he has managed to break out of the confines of the art world into broader American culture – especially with his sculptures, such as Female Figure (2014), if less so with his films. As Diana Hamilton wrote for this magazine, 'Did he really mean it when he claimed in a 2014 frieze interview that reading Jeff Koons quotes "opened [him] up to a state of non-judgement"? Like anyone who has gotten rich by hiring others with technical expertise, he credits his success to personal genius.' For me, this puts him at the centre of what's been happening in contemporary art.
EM: A cynical choice for cynical times. Wolfson always struck me as an artist for the age of 4chan.
PL: Which Wolfson? He started out making a certain kind of conceptual work, then moved on to producing video essays with a pop bent.
AD: That 'whichness' is exactly what makes him the artist of the moment.
AS: His 2013 solo show at London's Chisenhale Gallery, with Raspberry Poser (2012) – a video featuring bouncing, computer-generated HIV viruses – might have marked a turning point.
AD: It was his first David Zwirner show in New York, with Raspberry Poser and Female Figure, which did it for me. The snide riff on AIDS in the film paired with the animatronic woman – her face replaced with a hideous Gremlin mask – struck me as arrestingly cynical. I knew many people who kept going back, week after week, to see it. 
EM: Wolfson, like Donald Trump, is a master of the red herring. The Hebrew prayer in Wolfson's VR installation Real Violence (2017) and the hara-kiri of his cartoon doppelgänger in Raspberry Poser distract us from the brutality and homophobia of those works just enough to make us doubt his motives. In a way, these films were the first of the decade's many fake apologies by white heterosexual men. 
ELK: Doesn't that animatronic period already feel old? It's caricaturing a kind of high-octane Hollywood production, which already feels very different, when we look back at the decade as a whole.
AD: The politics were all wrong, yet no one could look away.
PL: It was one turning point. It was still in the tradition of animated videos that had a moment around 2012 and, back then, Wolfson was placed within a post-internet-as-video moment that also included artists like Ed Atkins.
Ryan Trecartin
EM: No term has been more frequently used to define the past decade in art than 'post-internet'. It's a misnomer, of course, because digital networks and the corporations that control them exert even more power over us than they did in 2010. Ryan Trecartin stands out to me as the singular artist who has been able to draw freely from the digital 'junkspace' of the internet while figuring the profound social fragmentation it causes.
AD: I've also been thinking a lot about the proposals made by Hito Steyerl in her book of collected essays, The Wretched of the Screen (2012). So many artists have played with this idea of the debris – ideological, material, imagistic – that knocks about, but Trecartin really pushed it to the next level.
EM: I thought of Steyerl, too – though she belongs to an older generation of artists, like Trevor Paglen, for whom the internet is mostly a source of suspicion. When Steyerl appropriates net aesthetics, it seems designed to make us doubt the authenticity of what we encounter online. For Trecartin, it's never that simple: empirical 'truth' just isn't his aim.
AD: For me, even though he's continued to make some great work in the 2010s, Trecartin is very much an artist of the 2000s. His film A Family Finds Entertainment dates from 2004 and his MoMA PS1 show 'Any Ever' – a major moment for him – was in 2011.
AS: I would put Trecartin somewhere on the continuum between Atkins (needy, confessional) and Wolfson (caricatured provocation).
EM: That may be true, but I think Trecartin pivots between these two more divergent camps of 'post-internet' artists: the activists and the meme-machines. His work is critical because it indulges in the aesthetic hypersaturation of the web with a sneer – unlike, say, Jon Rafman or Petra Cortright. (Remember her?)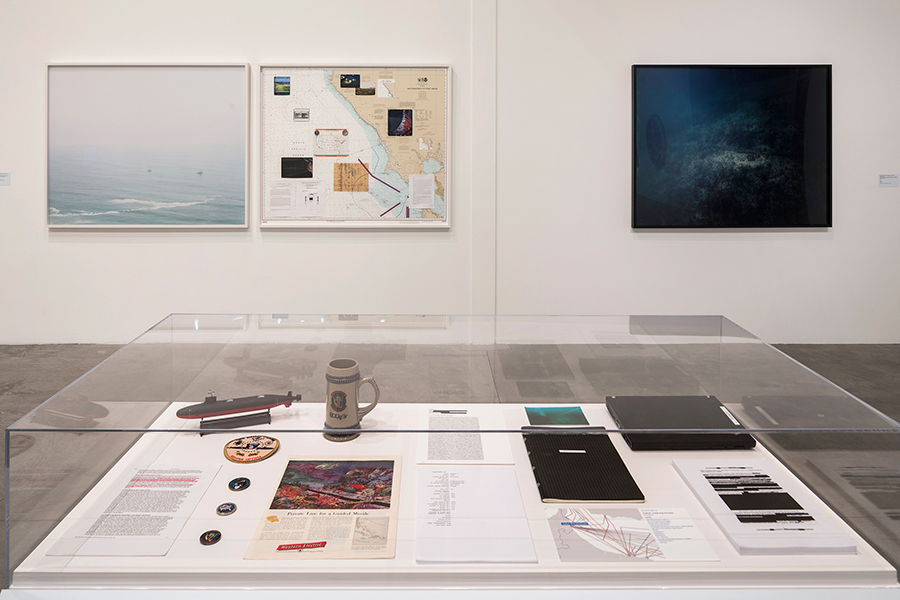 PL: I guess the point you also raise, Evan, is the importance of image-sharing platforms – VVORK (2006–12), Contemporary Art Daily (2008–ongoing) – most of which have been supplanted by Instagram. Cortright symbolized something that was taken up by other artists, like Cally Spooner or Amalia Ulman: the exposure and confessionalism of the performed internet subject, with its specific gender inflections.
AD: Just at the moment in which we entered the age of autofiction.
PL: But that was later destabilized – or hijacked – by troll and 4chan culture.
AS: Trecartin is more in thrall to reality television than autofiction.
PL: One thing that stood out for me about Trecartin's work is the communitarian element: get everyone in a room, give them candy and energy drinks, and film it.
AD: He's much more interested in the fantastic elements of the internet, in the way we can construct movable identities on the hoof. That's one reason why his more directly autobiographical works have not always worked for me.
PL: 'Any Ever' had a cynical pop element to it that I loved at the time. It became another post-internet trope: the larping of corporate signifiers, such as the Lufthansa chairs installed by Lizzie Fitch at MoMA PS1.
EM: No one embodies that better than DIS. Their curation of the 2016 Berlin Biennale has to be a high – or low – point of the decade, depending on your view. For me, it marked the moment when many in the art world realized that, if it looks like neoliberalism and smells like neoliberalism, it's probably neoliberalism. DIS very quickly became the thing they intended to satirize.
PL: I think the critique went away, but probably in the same way as the first-wave appropriation artists of the 1970s and '80s were supplanted by artists addressing more directly identitarian concerns. Yet, today, we see the earlier cohort as relevant, too.
Olafur Eliasson
ELK: Don't hate me but … the first artist on my list is Olafur Eliasson. The 2010s were dominated by the rise of 'immersive' ambient shows. In his book Against Ambience (2013), Seth Kim-Cohen pins this down to a series of New York shows in 2013, including Robert Irwin at the Whitney Museum of American Art and James Turrell at the Guggenheim Museum. Eliasson represents that trend: something we all recognise – an asinine ambient wash within galleries, highly filtered by social media. We might also consider the Rain Room (2012) and the dozens of copycats it spawned – artworks that aren't exactly art.
Social media platforms are transforming our interaction with works and museums – the latter increasingly presented to us as 'experiences' – and the gaze of the spectator has shifted to the outside, towards a marketplace of documentation.
AD: Eliasson's work explores this and, of course, has an emphasis on the environment.
EM: His career highlights – the Tate Modern Turbine Hall commission, The Weather Project (2003), and his New York City Waterfalls (2008) – predate this decade, but his art is so well-suited to the Instagram age. Museums have been mining even earlier art history for 'experiences' to offer their audiences, which doesn't mean the artists that produce them are necessarily au courant. Yayoi Kusama and Marta Minujín have become two of our era's biggest social media stars.
AS: For institutions and curators, one of the decade's keywords has been 'engagement' – whether in the live-participatory or shared-on-social-media sense (or both conflated). You can see this either as being about the creation of communities or as pandering to the narcissistic vortex of Instagram. I was at a panel discussion recently where Ralph Rugoff (curator, incidentally, of one of the most selfie-friendly Venice Biennales in recent memory) berated The Weather Project because it was about people lying on the floor to take pictures of themselves in the mirrored ceiling. At the end of the conversation, a Tate curator who was sitting next to me in the audience turned and said: 'But the whole point of the work was that the ceiling was so high you couldn't make yourself out. You just saw everyone as a big group.'
PL: 'Engagement' is a notion that links current museum concerns (attendance figures, say) with social media (views, clicks, etc.), but I don't think any of us would say we love Eliasson's art.
For me, Eliasson and Tomás Saraceno – both of whom I associate with Berlin art from the early 2000s – represent the last stand of what is widely acknowledged to be 'solid' museum art. Work, in other words, that is palatable to many people, made by artists who have international reach, and whose critical engagement is tepid but not negative – even if I personally find that art super boring. Yet, I can't think of any artists who have taken their place. Since that point, there's been an absolute splintering at the middle range of 'established' artists. There are a lot of interesting emerging artists and a lot of good rediscoveries, but seemingly very little in the middle to get excited about.
Forensic Architecture
ELK: We should talk about collectives. The shortlisted artists of this year's Turner Prize – Lawrence Abu Hamdan, Helen Cammock, Oscar Murillo and Tai Shani – organized themselves into a 'collective', telling the jury that it would be problematic for the politics they engage with to be 'pitted against each other' (and in turn, challenging the premise of prize culture). We might also recall the 2015 Turner Prize, awarded to the ('non-artist') architecture collective Assemble, for their socially-engaged work in Liverpool's Granby Four Streets. It feels to me that the 2010s might herald new (global) shifts in collaborative ways of thinking and working: Pussy Riot's notorious performance protest Punk Prayer (2012) in Moscow's Cathedral of Christ the Saviour, the rise of Forensic Architecture (formed in 2010 at Goldsmiths, University of London), and Indonesian art collective ruangrupa chosen earlier this year to curate Documenta 15 in 2022, to name a few wildly different examples.
AS: Were the 2010s great for collectives? I feel like we note them when they come up because there are so few. That said, the collective has had a recent renaissance as curatorial model: DIS's aforementioned 2016 Berlin Biennial; the 2019 Lyon Biennale, overseen by the Palais de Tokyo curatorial team; and ruangrupa chosen for Documenta 15.
EM: Surely, the collective's popularity as a curatorial model is, excuse my cynicism, just a way of distributing blame when things don't turn out well?
PL: Maybe it's less about collectives per se and more about the sense that art started to be seen as some arbiter of forensic, legal or experiential truth: art as evidence.
EM: Which brings us back to Forensic Architecture. Heavily didactic practices like theirs probably wouldn't have been considered art at all 30 years ago, at least not by museums. Allan Sekula received astonishingly little institutional attention during his lifetime. Steyerl updates his evidentiary mode of photo-conceptualism for the internet age in a way that has maybe opened up a space for these kinds of conversations in the mainstream art world. 
AD: Steyerl completely reshaped the idea of the 'political artist' in ways that still excite me. 
AS: You could say that art which is not art – or which is more than art – has been important since relational aesthetics in the 1990s: Assemble and Forensic Architecture are certainly part of that legacy. But I feel, institutionally, we increasingly demand that art is not only art – even though there have been some significant push backs against that in the past decade. Claire Bishop's Artificial Hells (2012), which slammed the notion that all participatory art has an emancipatory politics, has got to be one of the most cited theoretical texts of the last ten years.
EM: Did you see Laura Poitras's terrible solo show, 'Astro Noise', at the Whitney Museum in 2016?
AS: That's precisely Bishop's question: what should your aesthetic criteria be when you are showing 'not art' in a museum or gallery setting? Can you straightforwardly replace aesthetic with ethical categories of judgement?
Danh Vo
PL: In terms of lasting relevance, I think the most significant artist of the 2010s has been Danh Vo. His is a kind of reference-bound, post-conceptual sculpture – that resonates with the work of artists like Ronald Jones or even Simon Starling – steeped in narrative, identity and biography, in which the object's 'meaning' is partly withheld yet still open to a hermeneutics of reference and provenance. This mode of art-making has been hugely influential and is palpable in artists like Nina Beier, Lydia Ourahmane, Christodoulos Panayiotou, Cameron Rowland or Sung Tieu. It's all in there: post-conceptual sculpture, identity, art-as-evidence, political and biographical narratives.
AS: I would add Maria Loboda to that list, too.
EM: When did he really skyrocket? Wasn't it before 2010?
PL: frieze featured him in 2015, bang in the middle of the decade. I'm increasingly interested in the really good artists, whose names you definitely recognize but who aren't celebrities, the ones who keep on working but aren't emblematic of any immediate trends: the El Anatsuis, the Roberto Cuoghis, the Thea Djordjadzes. For me, they are the artists at risk of being overlooked in years to come.
Main image: Hito Steyerl, How Not to Be Seen: A Fucking Didactic Educational .MOV File, 2013, video still. Courtesy: the artist, Andrew Kreps Gallery, New York, and Esther Schipper, Berlin