Instituto de Visión Wins the 2021 Frame Stand Prize
The Bogotá based gallery was awarded the prize for its presentation of work by Wilson Díaz
Instituto de Visión is the winner of the 2021 Frame Stand Prize, acknowledging the gallery's exceptional presentation by Wilson Díaz.
Honorable mentions have been given to Gordon Robichaux for their presentation of Otis Houston Jr. and to Microscope Gallery for their presentation of Ina Archer. 
This year's Frame Prize jury of art experts included Lumi Tan (Curator, The Kitchen), Daniel Palmer (Curator, Public Art Fund), and Kate Fowle (Director, MoMa PS1).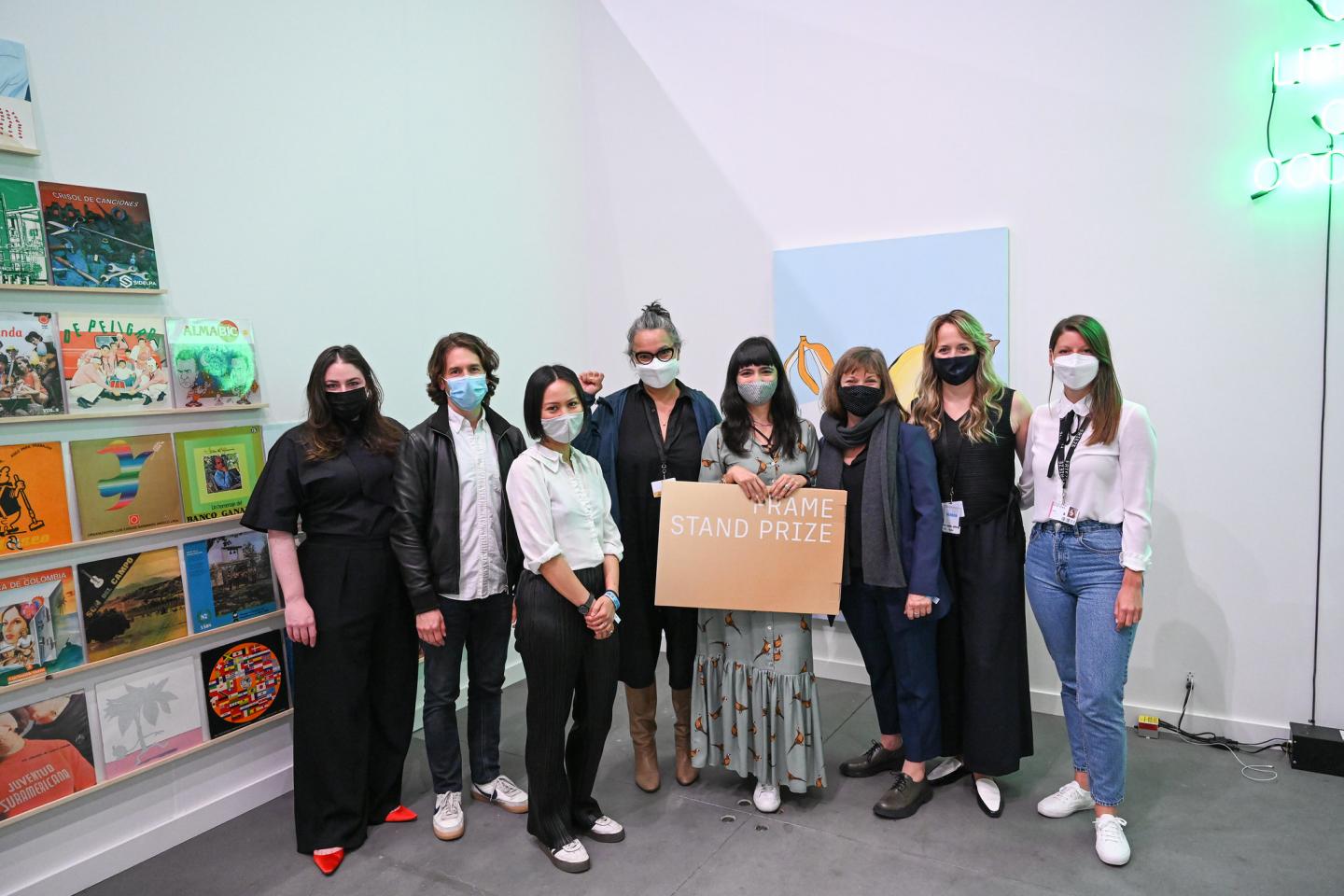 "Wilson Diaz is one of the most relevant artists in Colombia and a reference for many artists in Latin America. However, his practice is still mostly unknown outside the region despite being part of many important international exhibitions. For our gallery, it was very important to present his work in New York, and Frieze has given us an amazing platform to showcase such powerful practice. Wilson and us are thrilled to have won the Frame Stand Prize." says Omayra Alvarado-Jensen, Instituto de Visión 
The Frame section features ambitious solo shows of new work, by galleries active for 10 years or less, representing a critical arena for up-and-coming gallery programs from around the world. For Frieze New York 2021 Frame is advised by gallerists Olivia Barrett (Château Shatto, Los Angeles) and Sophie Mörner (Company Gallery, New York). 
 
Tickets
Tickets to Frieze New York are now sold out.
Join Frieze 91, our yearly membership, to get special access to the fair with a guest, or join Frieze In Depth or In Print and get priority booking for early bird tickets to our next fairs, starting with Frieze London and Masters this October.
Main image: Instituto de Vision showing Wilson Diaz. Frame Stand Prize Winner, Frieze New York 2021. Photo by Casey Kelbaugh. Courtesy of Casey Kelbaugh/Frieze.