LA's Most Influential and Exciting Artists on Frieze Viewing Room
Explore the best of LA's vibrant art scene as well as its most iconic artists and historic movements, with works by Liz Larner, Arthur Jafa, Friedrich Kunath, Betye Saar, Kehinde Wiley and more
Frieze Los Angeles is a celebration of the city and its artists, both in person at the fair and online at Frieze Viewing Room. 
Themed Exhibitions featuring LA Artists
Roberts Projects will bring together generations of artists from the city of Los Angeles. Kehinde Wiley, who is currently on show at LA's Huntington Museum, presents new painting, alongside Betye Saar, renowned for her contribution to Black Arts Movement in the 1970s. 
Suzanne Jackson, who ran the pioneering Gallery 32 in LA during the 1960s, and worked with Betye Saar and a community of artist and activist peers, will present a homecoming solo exhibition for Frieze Viewing Room (Ortuzar Projects).
Michael Rosenfeld Gallery celebrates a history of black art pioneers with landmark works by Californian figures including Charles White – also a teacher of Suzanne Jackson at the Otis Art Institute –complementing the Black American Portraits exhibition currently on view at the Los Angeles County Museum of Art (LACMA).
Radical Ceramics and Sculpture
Craft and ceramics are both strongly represented un LA's art scene, as well as this LA edition of Frieze Viewing Room. Highlights include Brian Rochefort, a mixed media sculptor who masters the art of glazed and layered ceramic works with vibrant encrusted surfaces. (Massimo De Carlo).
Sculpture on Frieze Viewing Room includes historical pieces by iconic Pop Surrealist Kenny Scharf (Jeffrey Deitch). Plus new and diverse sculptural work by celebrated LA women artists Liz Larner (Regen Projects), Kathleen Ryan (François Ghebaly), Elaine Stocki, Samara Golden (both Night Gallery) and Helen Pashgian (Lehmann Maupin).
Photography

Highlights include photographs from Catherine Wagner's 1995 'Realism and Illusion' series, rarely-seen editions originally commissioned as a suite of photography from Disney theme parks across the world, and which examine the illusory nature of built environments driven by forces within American culture (Jessica Silverman). 
LA-based artist Catherine Opie presenting her recent project exploring the American landscape (Lehmann Maupin), coinciding with the artist's inclusion in 'Black American Portraits' at LACMA.
Renowned multi-media artist Arthur Jafa shows new photographic work (Gladstone Gallery); and in the Focus LA section for emerging talents, Rodrigo Venezuela presents extraordinary performance photographs imagining the possible futures of man and machine (Luis de Jesus).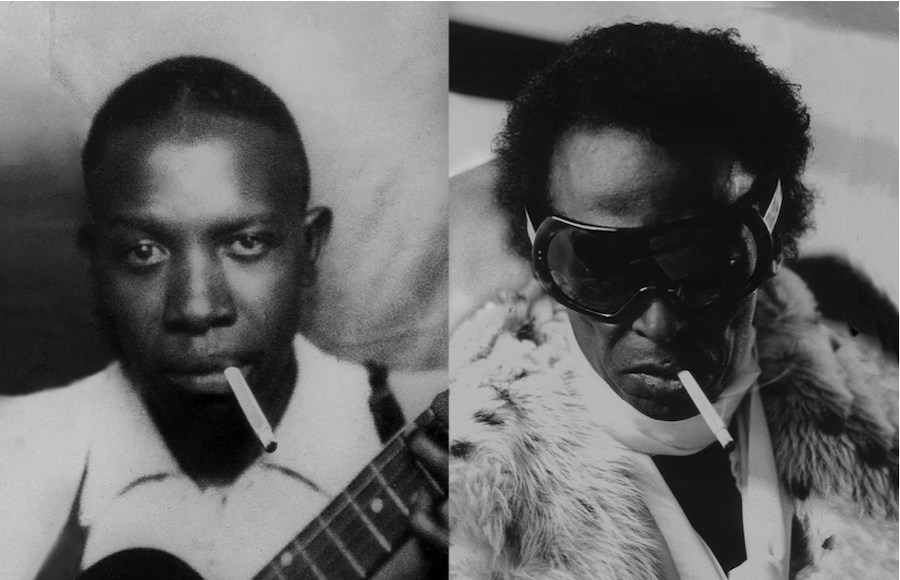 Painting & Drawing

Explore generations of LA painters on the Viewing Room, all expanding the visual and political potential of the medium. 
Some of the city's leading talents Aaron Garber-Maikovska, Mimi Lauter, and Friedrich Kunath will also present new painting with Blum & Poe; alongside Liza Lou (Lehmann Maupin) and Lari Pittman (Regen Projects). 
Solo presentations dedicated to LA painters include Michael Williams' showing the latest iterations of his signature 'Puzzle Paintings' with David Kordansky; virtuosic paintings and works on paper by Nasim Hantehzadeh, that draw on the artist's Iranian-American heritage (The Pit); and new paintings – alongside mirrored sculptures – by Mindy Shapero (Nino Mier).
Conceptual & Assemblage Projects

LA and California have long been at the vanguard of conceptual art making. The Viewing Room will host significant works by artists including the artist, filmmaker, writer and noted recluse John Boskovich, showing with David Lewis. 
Highlights from the city's newest generation of conceptual artists include Sarah Rosalena Brady, working with beading, textiles, and ceramics, space exploration, and artificial intelligence (Garden, Focus LA). 
LA Artists in Conversation
In the Focus LA section, discover dual presentations of Angeleno artists, including an intergenerational dialogue between Melvino Garretti – celebrated for his historic contribution to the Studio Watts workshop and art scene of South Central LA – together with young talent Troy Lamarr Chew II (Parker Gallery).
Patrick Martinez, whose neon pieces and abstracted landscapes reflect the surface content of the city, shows together with Jay Lynn Gomez, known for her painting, collage and sculptural works that center labor amidst the luxury of west side Los Angeles. (Charlie James Gallery)
About Frieze Viewing Room
Frieze Viewing Room is a free digital platform, connecting global audiences with Frieze's galleries and artists.  
Opening to all from February 15 – 20, the Viewing Room offers fair visitors a preview of the wealth of gallery presentations coming to Frieze Los Angeles 2022, as well as the chance for audiences around the world to experience and acquire the artwork on show.
Main image: Aaron Garber-Maikovska, Spring Loop, 2021. Courtesy of the artist and Blum & Poe