Looking and Seeing
A new book of photographer Luigi Ghirri's collective writing
It has been said that photographs show us the world we already know. In his 1979 essay, 'Kodachrome', the Italian photographer and writer, Luigi Ghirri slightly amended this statement, claiming that photographs show us the world we think we already know. In other words, we think we know it so we never really see it. We look with an absent-minded, mechanical glance, but we don't see.
This essay and 67 others are included in MACK's new collection: Luigi Ghirri: The Complete Essays 1973-1991. Born in Scandiano, Italy in 1943, Ghirri was a widely exhibited and respected pioneer of colour photography, particularly in his home country. Much of his international reputation came after his untimely death in 1992, when his tightly composed images of urban landscapes began to attract the attention they had always deserved for their unique ability to call into question the very act of looking.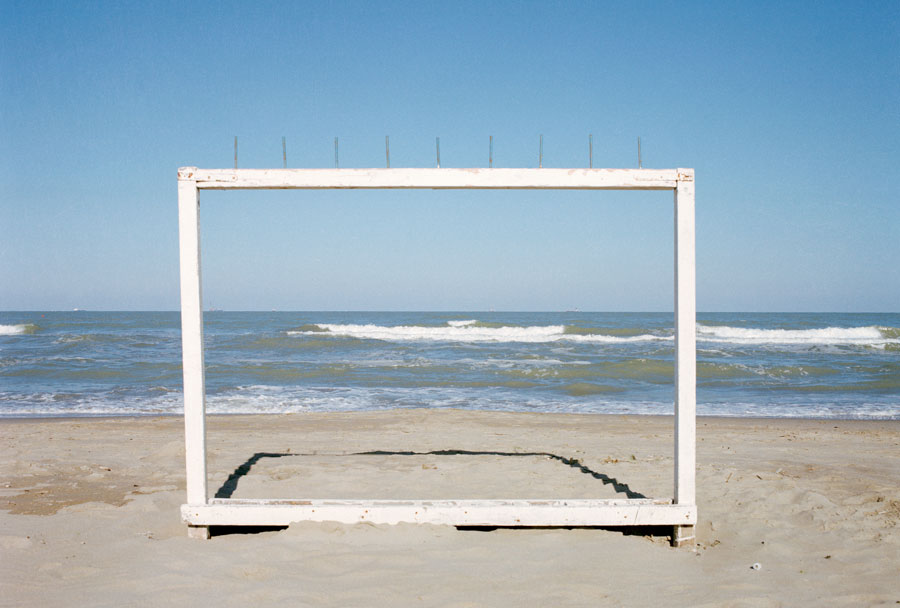 For all of his mastery behind the camera, Ghirri was also a prolific and much-published writer. Francesco Zanot points out in the book's introduction that Ghirri began writing about photography the moment he became a photographer, which is the essence of both this new volume of works as well as Ghirri's own practice. The mostly short texts are interspersed with the artist's photographs and at times it is difficult to work out whether they illustrate the texts or vice versa. Or neither. The snapshot-like photographs of modest building facades, cobbled pavements and empty corners of unremarkable rooms are deceptively simple – glanced over with that mechanical look we reserve for the things we think we already know. Ghirri's writing is fragmented and often perplexing; meaning can seem just out of reach, but it's this lack of quick resolution that grabs your attention and keeps it – and makes you return to the photographs, which take you back to the texts. And on it goes. It is easy to imagine this same kind of back and forth between looking and seeing unfolding for Ghirri as he wrote. Gathered together and presented for the first time in a single English-language volume, Ghirri's words and images inform each other in new, unexpected and perhaps unintended ways, but more importantly they reveal the artist's own process of really seeing and trying to make sense of a world he didn't pretend to already know.
Luigi Ghirri: The Complete Essays 1971–1991 is published by MACK. Read Christy Lange's feature on Luigi Ghirri in frieze, issue 143, November-December 2011. And Jörg Scheller's review of his recent show at Mai 36, Zurich, Switzerland.  
Main image: Luigi Ghirri, In Scala A, from the series 'In Scala' (1977–78). Courtesy: MACK © Luigi Ghirri 2016