Matthew Barney: 'Redoubt'
A special screening on Saturday February 15, presented in collaboration with Regen Projects
Join us at in the Paramount Theatre at Frieze Los Angeles, to see the new film by acclaimed artist and director Matthew Barney, creator of the CREMASTER Cycle and the film opera River of Fundament.
Redoubt unfolds as a series of hunts in the wilderness of Idaho's Sawtooth Mountains. The characters communicate a mythological narrative through dance, letting movement replace language as they pursue each other and their prey.
The screening will be followed by a Q&A at 8pm with Matthew Barney and Shari Frilot (Artist, Filmmaker and Curator of the New Frontier program at Sundance Film Festival).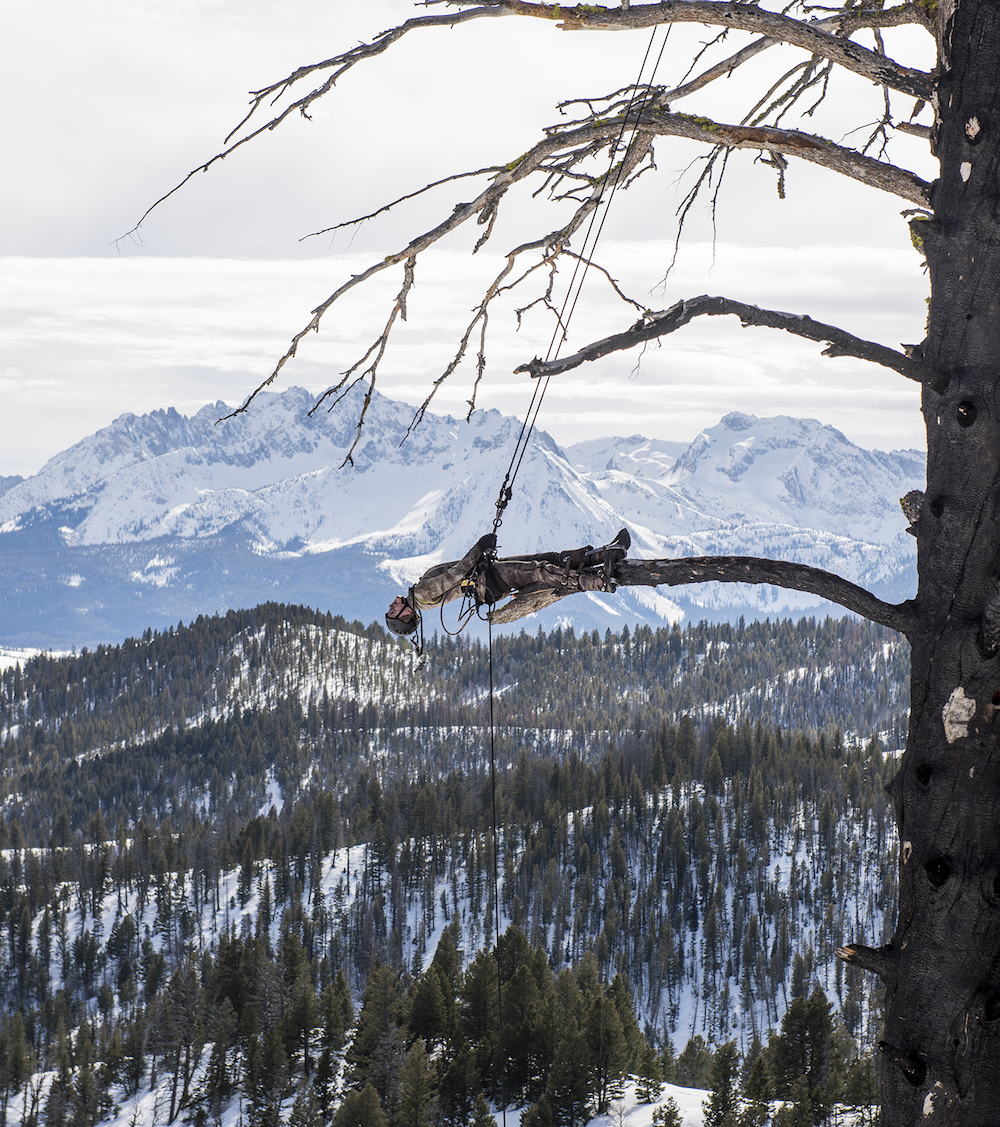 The screening takes place in the Paramount Theatre from 6pm on Saturday February 15 and forms part of the backlot Program at Frieze Los Angeles. Access is included with both Program-only and Galleries+Program tickets. Please note, capacity is limited, so arrive early to ensure a seat. 
Crititical Reception
"Critic's Pick! Breathtakingly beautiful… Matthew Barney's film is a western that reaches for the cosmic. Build[s] an emotional power that's unusual in any kind of art." Glenn Kenny, The New York Times
"The most beautiful film Barney has made." Sebastian Smee, Washington Post
"A visual equivalent of a tone poem. Has a graceful fluidity, enhanced by an aurally mesmerizing score by Jonathan Bepler, Barney's long-time collaborator… recalls the laconic, enigmatic dreaminess of Terrence Malick." Clayton Press, Forbes
"Conjures a magisterial world similarly balanced between the natural and the supernatural." Jeffrey Kastner, 4Columns
Frieze Los Angeles returns to Paramount Pictures Studios, February 14-16, 2020. 
To stay up to date with the fair's latest news, sign up to our newsletter and follow @friezeartfair on Instagram, Twitter and Facebook.