Featured in
Melbourne
From frontier town to multicultural metropolis, the second-largest Australian city embraces a grass-roots approach to culture that weaves the experience of contemporary art into everyday life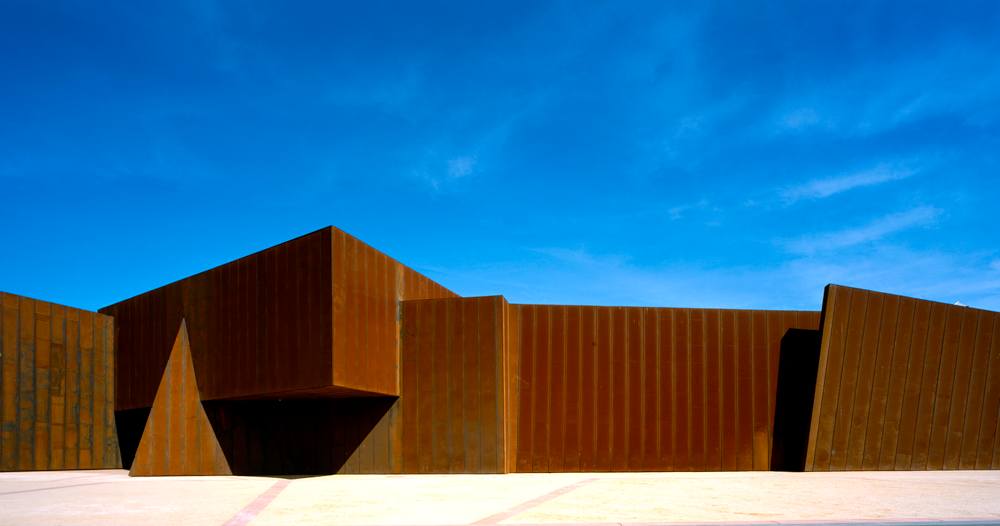 Over ten nights in November 2005 the artist Tom Nicholson posted 1,000 pairs of posters across inner-city Melbourne. The posters called people to a 'public meeting' at 2pm on Sunday 6 July 1835, the date of an encounter between the indigenous Wathaurung people and John Batman, settler and commercial property developer, who famously appropriated a vast tract of land – now known as Melbourne – from the indigenous owners in exchange for blankets, tomahawks, knives, beads, flour and clothing.
The posters bore the ghostly visage of the legendary William Buckley, an escaped British convict who lived with the Wathaurung people for 30 years before rejoining the European settlers. Buckley acted as translator and negotiator between indigenous and settler communities as the colony was established. Nicholson's project was conceived as a reflection on this moment of flag-raising colonization. Functioning as a kind of memorial, the posters had a specifically political register – calling residents to account for past injustices to indigenous peoples – at a time of conservative government denial.
On 13 February 2008, the first day of a new parliament, the newly elected Labor Prime Minister of Australia, Kevin Rudd, offered a national apology to Australia's indigenous people that focused primarily on the 'stolen generations' – Aboriginal children forcibly removed from their parents as a result of official government policies of assimilation in the first seven decades of the 20th century. While the apology didn't extend to the more widespread violent dispossession of indigenous peoples that founded and sustained colonial Australia, and refused monetary compensation, it was nonetheless an extraordinary moment of candour and sincerity, a long overdue step towards reconciliation and treaty – and still very much a work in progress.
Almost 10,000 people gathered in Melbourne's Federation Square to watch and share in the apology, broadcast live from the capital, Canberra. It was a moment of hope, signalling a cautious optimism for cultural openness and renewal after more than a decade of hostility to difference. Federation Square (designed by LAB Architecture Studio in 2003) is an assemblage of cultural institutions sited on the edge of the Yarra River at the entrance to the city centre, including the National Gallery of Victoria and the Australian Centre for the Moving Image (ACMI). As a site for public assembly the complex draws inspiration from the urban characteristics of arcades and laneways that dissect Melbourne's gridded plan. The city's architectural heritage is also reflected in the mosaic of sandstone, glass, zinc and electronic panels that reflect Melbourne's transition from colonial town to modern city to post-industrial metropolis.
Melbourne was a frontier town before the gold rush of the 1850s, which led to a boom in Neo-Classical and Victorian buildings in the second half of the 19th century. The Royal Exhibition Building, originally designed to host the 1880 Melbourne International Exhibition, stands as a relic of empire and symbol of colonial aspiration. It continues to serve the spectacle of culture and commerce as the venue for the Melbourne Art Fair. The adjacent Melbourne Museum, designed by Denton Corker Marshall in 2000, stands as an inspired contemporary 21st-century counterpoint to its colonial cousin, reflecting the hybrid character of the city's architectural and cultural heritage.
The story of contemporary Melbourne – a city of approximately 3.5 million people – is one of migration and multiculturalism: 40 percent of its inhabitants were born overseas, with 30 percent from non-English-speaking backgrounds. Australia is located in a complex position, between the cultures of Europe, Asia and indigenous Australia: at once colonial and colonizing, a part of, but apart from, its Asian neighbours. And just as surely, the aesthetic and political realities of indigenous art, and contemporary art of the Asian diaspora, have radically transformed museum collections, cultural programming and the art market.
However, in spite of an increasingly global economy, and art-world traffic, an awkward anxiety remains: that we're never quite part of things. Some, such as curator and theorist Kevin Murray, have sought to forge connections with the cultures of the south, exploring cultural, economic and philosophical relations through collaborations between artists, designers, academics and artisans. Cultural organizations such as the Australia Council and AsiaLink have established a wide network of international studios available to Australian artists, while major events such as Brisbane's Asia Pacific Triennial turn our attention to our immediate region.
Inevitably, Melbourne is geographically remote (our closest neighbours – New Zealand, East Timor and Indonesia – are four, six and seven hours by plane respectively), so that local contexts inform contemporary art practice in interesting and enduring ways. The Melbourne-based cultural theorist Nikos Papastergiadis has spoken of the ways in which artists have 'disconnected art from elevated sites of authority, bringing it closer to experiences of ordinary people and everyday life'. Melbourne is known for its grass-roots culture, for its laneways, bars and music venues, and for an almost equal number of artist-run initiatives, which have had a significant influence on the production and reception of contemporary art practice.
Art Projects, founded and developed by the artist John Nixon between 1979 and 1984, established a template for such activities. Subsequent models, such as Store 5 (run by Gary Wilson and Kerrie Poliness from 1989 to 1993) and 1st Floor Artists and Writers Space Inc. (founded and run by David Rosetzky between 1994 and 2002), continued this DIY culture and a shared sense of community. Working principally within a peer context each of these spaces prioritized dialogue and process over the finished product, encouraging the development of experimental, site-specific and critically engaged practices, which provoked and were receptive to their respective audiences and to historical moments. Ocular Lab Inc., Conical and TCB are three current spaces that have been successful in maintaining what is valuable of these models while reinventing new modes of production, debate and exchange within the contemporary context.
At the last count there were approximately 25 artist-run initiatives in the city, the presence of which has also led to artists playing a critical role as curators, small-press publishers, collaborators and activists. If the development of artist-run spaces since the 1970s and '80s has reflected a desire to reconceptualize the relationship between artists and audiences, the studio and the gallery, and the separation of art and culture from social and political life, some, such as West Space, co-founded in 1993 by Brett Jones and Sarah Stubbs, and now under the directorship of Simon Maidment, have become quasi-institutional, in long-standing receipt of government funding yet perhaps losing some of the aesthetico-political imperatives of earlier incarnations.
Just when it appears that the proliferation of artist-run galleries is too disparate, or without argument and orientation, a space will open that harnesses a new energy and outlet for discourse, such as the Carlton Hotel, in a derelict rooming house in the central business district, or the charmingly titled Hell, run by Jess Johnson and Jordan Marani in a small shed down a lane by the railway.
As gentrification disperses artists further from the city centre – from the central business district and the inner-city suburb of Fitzroy, where artists have traditionally had studios – a number of interesting new models for artists' initiatives have become apparent. Many of these are without walls, side-stepping over-inflated property prices, such as Geoff Lowe and Jacqueline Riva's A Constructed World (now based internationally), the collaborative groups DAMP and OSW, and CLUBSproject Inc. (a loosely knit collective of artists 'dedicated to the perpetually provisional'). Lily Hibberd's un magazine, founded in 2004, continues a tradition of small-press publishing and writing by artists and critics; the late Paul Taylor's Art & Text was first published in Melbourne in 1980; and the enigmatic Pataphysics, published by Leo Edelstein and Yanni Florence since the 1980s, continues as an all-too-occasional lo-fi publication in which art, science, ecology, architecture and social space collide through interviews, photography, art projects, theory and fiction.
Perhaps in response to the increasingly market-oriented nature of the art world, a number of independent and artist-run projects have morphed into the commercial world as a generation of youthful gallerists, led by Uplands and Neon Parc. The Narrows, Block Projects and Murray White have also set up shop in the last five years. These young ventures have brought a new generation of artists to the attention of audiences as well as invigorating the curatorial positioning of contemporary art practice, while also provoking renewed interest in emerging artists by established private galleries such as Anna Schwartz Gallery, Tolarno Galleries and the Sutton Gallery.
Gertrude Street, in inner-city Fitzroy, remains the epicentre of the emerging artists' community. Gertrude Contemporary Art Spaces – a gallery, project space and studio complex that hosts artists for two-year periods, with shorter stays for visiting international artists and curators – is one of three not-for-profit contemporary art spaces funded by state and federal government. The presence of artists working in the building – alongside its programme of exhibitions and projects – ensures a dynamism that has served as a platform for leading artists, curators and writers over two decades. The annual turnover of half of the studio residents has proven a surprisingly productive model, while its archive has become a significant resource for visiting curators and researchers. The Centre for Contemporary Photography, down the road in a nautilus-shaped suite of galleries designed by Sean Godsell Architects in 2005, performs a similar role – albeit non-residential, and with a focus on photography.
Other independent artists' projects operate at the edges and thresholds of art and music, and art and architecture. Philip Brophy is perhaps the exemplar here, the genial artist, filmmaker, theorist of cinesonics and maverick author/creator of genre- (and gender-) bending, bodily induced missives against mediocrity. Danius Kesminas too; the inspiration behind Slave Pianos (a collaboration with Michael Stevenson) and, more recently, Punkasila, a Javanese post-disaster rock band whose first album, Acronym Wars (2006), contained song lyrics composed entirely of acronyms of Indonesia's countless political organizations, sung by the beguiling 'Hahan' Uji Handoko Eko Saputro, whose performances lurch between Iggy Pop, Agit-prop and Javanese shadow puppetry. The artist and noise experimentalist Marco Fusinato runs a programme of weekly music performances by visual artists at the Toff in Town, which inspired the recent mega-production 'United Artists', where 14 artists' bands played back-to-back sets at the Art Deco Palais Theatre. The programme commenced with Sue and Phil Dodd's Gossip Pop, whose almost-ready-made songs lifted from the pages of celebrity magazines are a deconstructive mix of beat poetry, feminist performance, video and karaoke, such as 'L. Ron Hubbard's Frozen Sperm', a semiotic analysis of Tom Cruise and Katie Holmes.
Exchange, collaboration and argument between artists and architects are equally prevalent here, whether to encourage conflict and contextual shift, as in the collaborative works of Pat Foster and Jenny Berean, or the staging of relationships between formalist abstraction and spatial perception in the paintings, installations and architectural projects of the painter Stephen Bram. Architects such as Ashton Raggatt McDougall have created a suite of civic buildings that appropriate and reanimate contested cultural forms and debates back into the fabric of the city itself, while Cassandra Fahey has projected provocative media images as architecture into the urban arena. In more ephemeral ways, in the city laneways, officially sanctioned temporary public art projects (commissioned by the City of Melbourne) co-exist with unofficial improvisations of public space, again by artists, architects, musicians and designers.
It's not surprising that some of the best public art works in the city are motorway sound barriers, such as Denton Corker Marshall's Melbourne Gateway (1999), infrastructure projects with artist Robert Owen and Wood Marsh's Eastern Freeway (1995), with its concrete curtain walls and funky admixture of Richard Serra, Christo, Tel Aviv and The Flintstones. These take the driver from the inner-city to suburban destinations and coastal retreats without so much as a glimpse of the architectural anomie on the other side of the walls. The same architects have recently designed the Eastlink Freeway, which will include major public art projects by Emily Floyd and James Angus, and Callum Morton's model of a 1950s' hotel, at slightly reduced scale. Notwithstanding the dynamic urban redevelopment led by architects, artists and entrepreneurial others, Melbourne remains a suburban culture – an inner, urban centre, surrounded by a sprawling mortgage belt and a car culture that rivals Los Angeles in its unendingness, which architects and planners have increasingly left to market-driven developers, with infrastructure desperately failing to keep up.
Melbourne has witnessed a significant investment in cultural infrastructure over the past decade. The Australian Centre for Contemporary Art (designed by Wood Marsh in 2002) is the flagship contemporary art space, led by its Artistic Director, Juliana Engberg, whose ambitious curatorial programme, conducted with argument and flair, brings together leading international artists, alongside new commissions by local established and emerging artists.
The TarraWarra Museum of Art (designed by Alan Powell in 2003) and Heide Museum of Modern Art (whose controversial extensions by O'Connor + Houle Architecture to the legendary Heide II, a Modernist house designed by David McGlashan in 1967, opened in 2006) are two significant institutions on the suburban fringes, both of which were initially established by private philanthropy. Together with the National Gallery of Victoria, ACMI and a small number of university museums and galleries, Melbourne boasts a dynamic institutional network dedicated to contemporary art practice, though not always with the financial capacity of some of its international colleagues. Nonetheless, the local art market remains largely parochial, in that Melburnians must rely on the non-profit sector and large-scale exhibitions – such as the Biennale of Sydney and the Asia Pacific Triennial – to engage productively with international peers in the local context. But despite such isolation – and because of the need to invent and re-create a local culture and sense of community – there's never been a shortage of amazing work being made, shown and written about.
As the first exhibitions of the new year demonstrated – Emily Floyd's Temple of the Female Eunuch (2008), a sculptural/spatial choreography of Germaine Greer's canonical text, which drew inspiration from the folk-modern aesthetics and liberation politics of 1970s' women's movement activism, as a timely local rejoinder to recent international debates and re-appraisals; Ben Armstrong's glass sculptures and etchings which explore uncanny registers; David Jolly's archaeological paintings behind glass, undertaken during a year-long stay in Malaysia – a rich, critical context prevails within Melbourne's visual arts landscape, reflecting a complexity of situations, and shaping the engaging reality of a culture that has always been, and is still, in the process of being formed.
Nicola Harvey
Melbourne can be stiflingly hot in summer. When the north-westerly blows in from central Australia, the mercury climbs to over 40 degrees with an alarming regularity no number of ice packs can assuage. The temperature was at least that when I flew out of the city having done my time in Australia as so many New Zealanders do following university, over tinder-dry backyards and rain-starved farmland, indistinguishable in colour from the beaches. This was the image I left with, so attempting to conjure up Melbourne now, from the perspective of living in London, I find myself drawn to aerial shots of the city and its seemingly endless suburbs, which creep south down the Mornington Peninsula along Port Phillip Bay and north up the Hume Highway towards Sydney. Such urban sprawl is a symptom of the 'Australian dream' – the desire to own a half-acre block of land with a generic two-storey home and swimming pool. But such development, with its sparkly newness, belies Melbourne's history.
There is a public park in the northern suburbs of Melbourne, known as Royal Park. It is an enormous expanse of land, some 170 hectares, designed as an oasis of natural greenery in the heart of the city, which gives form to the suggestion that Melbourne, which was founded by the British in 1835 with the arrival of the schooner Enterprize, on land traditionally owned by the Wurundjeri people of the Kulin nation, is weighed down by layers of unarticulated memory. As the starting-point for the infamous attempt in 1860 by the explorers Robert O'Hara Burke and William John Wills to cross the expanse of Australia from Melbourne to the Gulf of Carpentaria (neither man survived the journey), the park held a place in Australia's colonial memory before it was transformed into a military camp in the early 20th century, housing first Australian soldiers and then, during World War II, US troops. After the departure of the Americans the park became the site of a notorious slum, only to be cleaned up in preparation for the 1956 Olympic Games. The tenants were moved out (mainly to state housing in the outer suburbs) and the land was literally raked over, burying the traces of its past in order for it to be reincarnated as a natural Australian bush land. The park is now, thanks to Australia's unrelenting drought, an arid space inching its way to the edge of the central business district, retaining stories just below the surface, as much of the country's landscape tends to. Nonetheless, Melbourne is, according to the Economist Intelligence Unit, one of the ten most desirable cities to live in in the world. The site is the basis for an ongoing collaboration between the artist Tom Nicholson and the writer Tony Birch. Nicholson became aware that many of the references to the park cited certain features peculiar to Victorian history, in particular a legacy of containment and dispersal. In an attempt to communicate this research Nicholson is working on a series of site-specific posters, accompanied by Birch's prose, to commemorate these moments. The project is not about merely evoking and reliving local history but also about drawing attention to the patinas of the city and the park in particular.
As much as the Royal Park is a focal point for Nicholson, the influence of the city's ever-spreading suburbs is also of consequence when discussing the work of Melbourne artists whose practices – despite being nourished by the city's thriving art world with its dedicated network of national- and state-funded museums and galleries, festivals, artist-run spaces and commercial galleries – reveal disquieting elements. This sensibility is particularly evident in the work of Bill Henson and Jan Nelson, for example, who since the 1980s have produced art that has explored the nuances of suburban society in Australia, and by a younger generation of artists including Sean Meilak, whose delicately rendered pencil drawings posit vacuous teenagers in the midst of a decaying industrial suburb, and photographer Selina Ou, whose subjects seem frozen in their everyday lives. This sense of disquiet reaches fever pitch in the work of Stuart Ringholt, whose collages are a visual purging of angst-ridden neuroses. With eyes cut out, mouths attached incorrectly and faces distorted into a pick-and-mix of obtuse orifices, Ringholt's work is evidence of subjects uncomfortable with both their context and their reflection.
The Melbourne art community is boisterous in its ambition to ingrain art into the everyday life of the city.
A London-based curator whom I spoke to recently was surprised to learn that David Noonan is originally from Melbourne, having resolutely believed that the artist was from the southern states of the USA. The Australian government and tourist industry's insistence on using indigenous iconography as the official visual culture of Australia, not to mention the high-profile international commissions for Aboriginal artists, such as the interior frescos for the opening of the Musée du quai Branly in Paris in 2006, has spawned a widespread ignorance about the spectrum of contemporary Australian art; many indigenous artists are also currently making art that resists cultural stereotypes. Brook Andrew, for example, splices together forms and iconography specific to his indigenous heritage with a pop-culture aesthetic. His elaborate mixed-media practice counters the insistence on categorizing indigenous artists, as does the work of Christian Thompson, who has parodied canonical American and Australian art figures, such as Andy Warhol, in his series 'The Gates of Tambo' (2004).
The Melbourne art community is boisterous in its ambition to ingrain art into the everyday life of the city. The municipal council has been proactive in fostering public art initiatives, and artists' projects often seem to ooze from every space of the inner city. The Laneway Commissions, established in 2001 by the city council, has invigorated the warren of lanes and alleys that criss-cross Melbourne's central grid with projects by both Australian and international artists. The biannual Next Wave Festival, designed to provide opportunities for emerging artists, similarly uses the public spaces of the central city as its natural venue. In so doing, a flourishing art precinct, centred around the blocks flanking Flinders Lane, has been created in which experimental projects by a younger generation sit alongside the works of more established artists shown in commercial spaces. Furthermore, competitions such as the Melbourne Prize for Urban Sculpture reveal an art community very much at home with an un-monumental approach to producing public works that emphasize temporality rather than permanence.
The high quality of Melbourne art schools such the Victorian College of the Arts (whose alumni include Ricky Swallow, the youngest solo artist to be shown at the Australian Pavilion, during the 2005 Venice Biennale), the Monash University of Art and Design and the Royal Melbourne Institute of Technology (the training ground for Daniel von Sturmer, one of the artists representing Australia at the 2007 Venice Biennale), have encouraged debates around the myriad discourses surrounding contemporary art for decades, a fact that is reflected in the proliferation of artist-run spaces and collectives in the city over the past 20 years or so. As Alex Rizkalla, co-founder of one such space, suggests, there was a 'need to maintain a dialogue with artists beyond the limits of one city' and their project, Ocular Lab Inc., was conceived as a 'headless collective'.1 It's an intriguing idea, forgoing the ego in pursuit of something more nourishing and anonymous. It also brings to mind a performance by the young artist Ash Keating in June 2006, titled Work in Progress. On finding a monstrous pile of vinyl lettering in a skip behind the Australian Centre for Contemporary Art, following a major solo show by an American artist, Keating amassed the bundle of letters and carried it above his head around the rich red dirt forecourt of the cavernous art space. For the young artist it was a performance highlighting the problems of waste in a country sorely affected by the effects of global warming. In a metaphorical sense it is an apt image for Melbourne – a solitary figure whose identity is hidden under a bulbous head formed out of canonical texts, taking a turn in the dry dust of the urban garden with the cityscape looming ominously above. But, as the title suggests, Melbourne's art world is still a work in progress, and I doubt its identity will stay hidden for long.
1Email correspondence with the author, 18 February 2008