Nicole Flattery's 'Nothing Special' Tackles Authorship inside Warhol's Factory
Set in 1960s New York, the author's debut novel looks at who is given a voice, as well as satirizing the concept of work as a cure for alienation 
It is the middle of the 1960s and New York City is cold and grey. Signs of disaffection are everywhere: in the trash-lined streets, the scratched doors of subway cars, the smog-choking welfare lines. People rush to work, they rush home; back and forth, back and forth. Lights click on, they click off. You cut your hair, it grows back. 'New York, Greatest City in the World – and Everything Is Wrong with It,' reads the headline of a 1965 special report in the New York Herald Tribune.
Everything is wrong indeed. Mae, the teenage social outcast protagonist of Nicole Flattery's debut novel Nothing Special (2023) is disillusioned and bored. She spends her days riding department store escalators, trying on gloves, stealing lipsticks, waiting for men to notice her. She's taken home by one – a 'businessman of sorts' named Daniel – who lies to her about his life story and leaves her in the morning. His mother, with whom he shares an apartment, recognizes her malaise and gives her the address of a midtown shrink who might be able to give her something to make it all go away. After a physical examination, his professional opinion is that Mae should just get a job. He tells her of an opportunity for 'good, discreet, creative' girls at Andy Warhol's Factory.
In Nothing Special, Flattery joins a line of writers who satirize the prescription of work as a cure for the social ills of alienation, depression and hopelessness. 'You're a modern girl, you want to make your own money, your own way', the shrink tells Mae, and she 'energetically' agrees. In Leonard Bernstein's 1961 musical West Side Story, medical men are similarly obsessed with honest work as a solution to deprivation. 'This boy don't need a couch, he needs a useful career,' the Jets sing in gleeful parody of a juvenile justice system that plays cop, shrink and boss all at once. Mae's new role as a typist in the Factory initially fills her with a sense of purpose. She transcribes hours of voice recordings of Warhol's superstars, with the texts eventually making up a book, presumably based on a: A novel (1968), which followed 24 hours in the life of Warhol superstar Robert 'Ondine' Olivo, and was ostensibly constructed directly from recordings transcribed by unknown young women and teenage girls working for Warhol.
As she listens to hours of recorded conversations, an outsize set of headphones clamped over her ears, Mae feels like she has been rescued from 'a slow descent down the void.' She is powerful, a voyeur; she makes 'their private words public.' In Mary Gaitskill's 'Secretary' from the short story collection Bad Behaviour (1988), the titular character contorts and contracts her being 'until the abstractions of achievement and production found expression in the typing of the letters.' For Gaitskill's secretary, 'boring' secretarial work provides access to secrecy, sexual intimacy and danger.
Mae too is excited, not only by the sound on the tapes – developing a parasocial attachment to Ondine – but in her potential to be useful, into which she sublimates all of her energies. 'It was possible that I could kill the person I had been by doing the right work, by producing', she thinks, walking home after a trial shift. She looks down at her hands, working, blurring, typing, and 'thinks about what they could produce that would separate me from thousands of other girls.'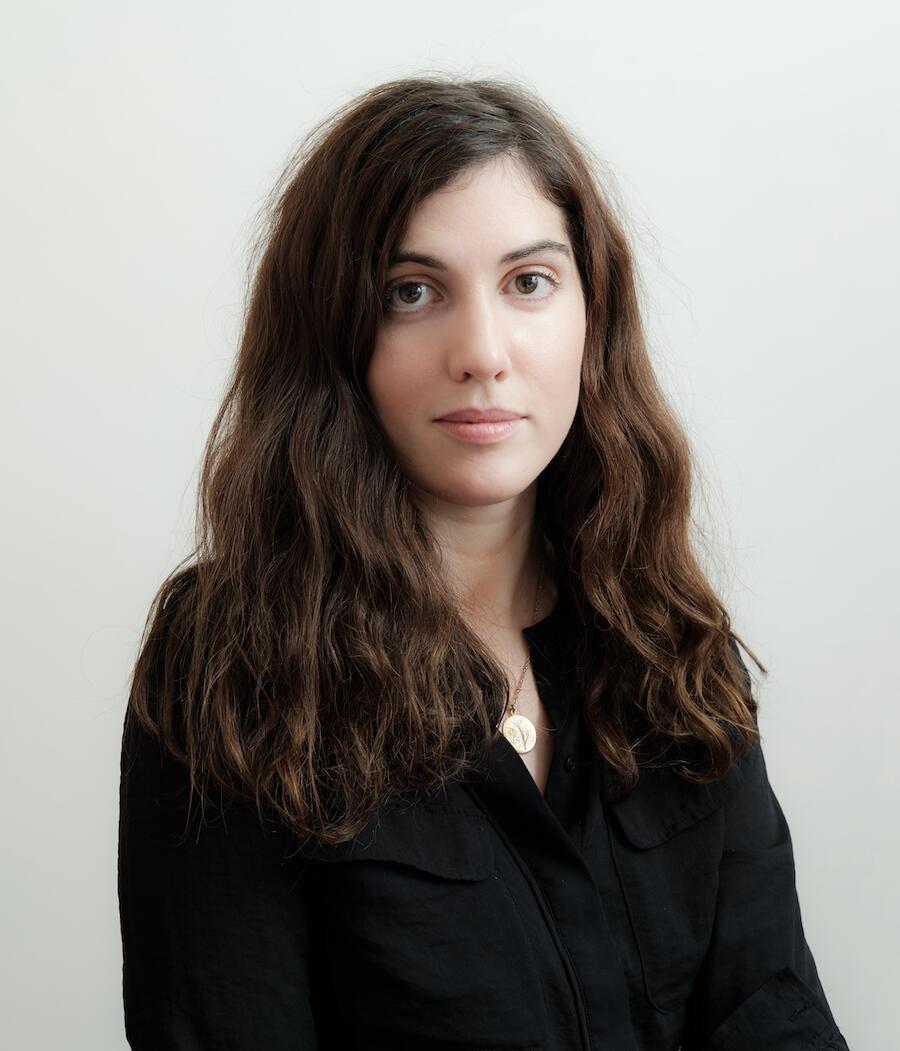 But work is just another drug that eventually begins to wear off. Flattery deftly skewers the notion that hard work is a social good, and instead presents it – like success, fame or ambition – as a malign force, causing her characters to forget themselves and their communities. 'Desperate, lost people find their way to [Warhol], looking for some sort of salvation, and Andy sort of sits back like a deaf-mute with very little to offer,' Truman Capote commented of the Factory crowd to Jean Stein in Edie: American Girl (1982). Mae too seeks salvation with Warhol, and her discovery of it in her work is an illusion which is savagely fleeting. The novel is set predominantly in 1967, the same year that Edie Sedgwick was hospitalized for severe burns during filming for Ciao! Manhattan (1972), and one year before Warhol was shot by one-time collaborator Valerie Solanas. Listening to the tapes, Mae is perturbed by Ondine's pleas for the recording to be switched off. She wonders if what she's doing is exploitative. She cuts off her parents and becomes estranged from her colleagues; her world has shrunk to a workplace which is collapsing around her feet. 
There is an element of tragedy in Nothing Special. Mae, who at first believes so utterly that her work makes her special and significant, ultimately finds her efforts are neither rewarding nor rewarded. 'Queens is full of these little girls, just pick one out, drag her here', Ondine says of the secretaries on one of the tapes Mae listens to. Warhol's a, which was written by a team of typists, is remembered in the historical record as a work littered with accidental errors by anonymous women which Warhol, the sole artistic voice, chose to leave in himself. But Flattery refuses the image of the secretary as a mindless pink-collar bureaucrat. In her blend of fact and fiction, she grants Mae and the 'little girls' final agency. They leave their marks on the pages: punctuating the text creatively, changing words around and adding personal in-jokes. The legend, propagated by Warhol's biographers, that one of the secretaries' mothers disposed of or destroyed a tape, is reimagined by Flattery as a personal act of retribution by one of the secretaries themselves. In fiction then, the workers do get a little absolution. 'We were there', they remind the reader, 'we were alive, we were real'.
Nicole Flattery's Nothing Special is available now from Bloomsbury in the UK
Main image: Portrait of Andy Warhol, 1968. Courtesy: Wikimedia Commons