Nora Lawrence's Top Five Works from Frieze Viewing Room
The Artistic Director and Chief Curator of Storm King Art Center chooses her favourite pieces from the Frieze New York edition, including historic sculpture by Melvin Edwards and new painting by Veronika Pausova
Yu Ji
Flesh in Stone – Rema Rema 2112, 2021
concrete, iron armature, soap
Presented by Sadie Coles HQ, Booth D2
I did a studio visit with Yu Ji recently, and was so impressed with the rigor and breadth of her sculpture, created both indoors and out.  I love that this work is part of a larger series of bodily forms. 
Katherine Bradford
Night Tree, 2021
Acrylic on canvas
Presented by Canada, C1
I love the palette and sense of mystery within this beautiful painting by Katherine Bradford. 
Sam Moyer
Ester, 2021
marble, acrylic on plaster-coated canvas mounted to MDF
$ 125,000
Presented by Sean Kelly, B18
Sam Moyer's abstractions always entice me—she has an intuitive sense of composition, and is a gifted colorist.  The matches she creates between fabric and stone are careful and beautiful. 
Veronika Pausova
Garden, 2022
Oil on canvas
$ 15,000
Presented by Simone Subal Gallery, C7
This painting is so alluring, while also feeling quite unknowable. I love the contrast between the printed painting style at the top and the beautiful arabesque within the buds at bottom. 
Lynda Benglis
Double Albatross, 2014
handmade paper over chicken wire, coal tempera, encaustic wax with india ink, acrylic
$ 200,000
Presented by Xavier Hufkens, A7
Looking at this gorgeous stretched paper work by Lynda Benglis brings me immediately to thoughts of the process of its making—the stretching, the bending, the painting. Benglis is one of our most important living artists, and is someone for whom making art is a constant, natural, and necessary endeavor.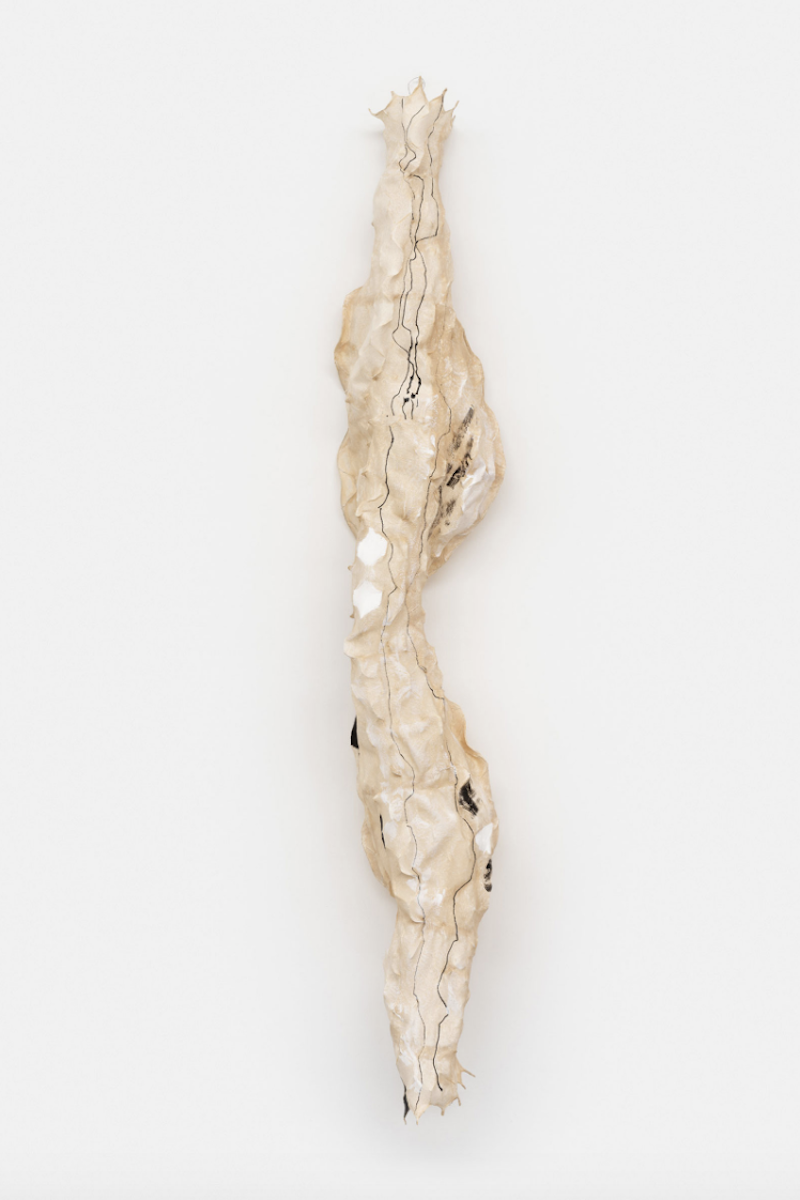 Melvin Edwards
Mozambique, ca. 1974.
Welded steel and powder coating
Presented by Alexander Gray Associates, B10
This bright and bold composition by Melvin Edwards is a gorgeous example of his accomplished body of work, functioning as a drawing in space.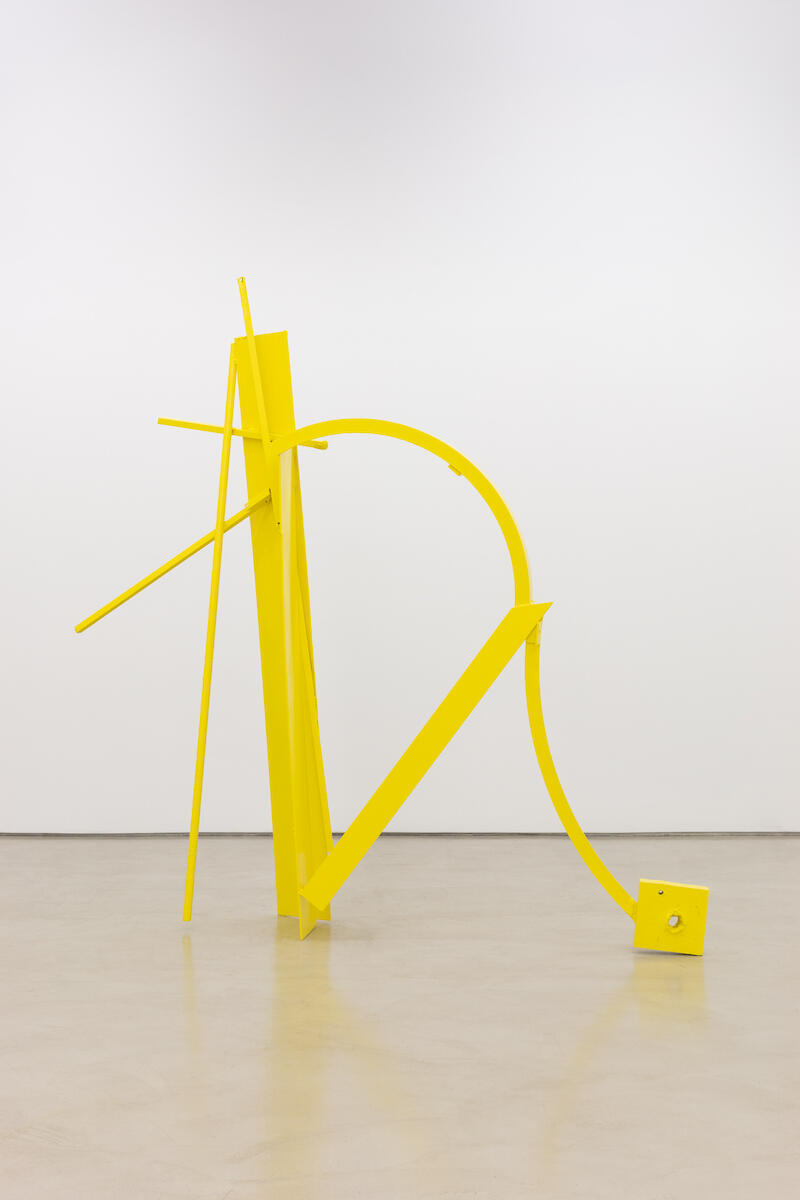 Nora Lawrence is the Artistic Director and Chief Curator of Storm King Art Center. She is currently co-curating a 2023 site-specific commission with Martin Puryear and led Storm King's commission of Sarah Sze's permanent site-specific sculpture, which opened in 2021. Lawrence has developed nearly 20 exhibitions, working with artists including Lynda Benglis, Mark Dion, Rashid Johnson, and Wangechi Mutu. She established Storm King's annual Outlooks program, which invites one artist to realize a temporary site-specific work. Artists include Brandon Ndife, Virginia Overton, Heather Hart, and Elaine Cameron-Weir, among others. Lawrence also co-founded the Shandaken: Storm King residency at Storm King.
About Frieze Viewing Room
Frieze Viewing Room is a free digital platform bringing Frieze New York's galleries, artworks and programming to online audiences across the globe. From Friday, May 13, 11am EST until May 22, 6pm EST, visitors to the Frieze Viewing Room will be able to...
Preview all gallery presentations ahead of the official opening
Search artworks by artist, price, date and more
Chat with galleries
Explore new immersive 3D rooms
Frieze New York 2023
For updates on Frieze New York, follow @friezeofficial on Instagram, Twitter and Facebook and sign up to the Frieze newsletter to be the first to know when early bird tickets go on sale.
Main image: detail, portrait of Nora Lawrence by Allison Michael Orenstein