Radicalism Revisited: An Interview with Art Historian Reiko Tomii
A new show at the Japan Society in New York reflects a career's research into the emergence of the Japanese avant-garde
Reiko Tomii, an independent art historian and curator, has spent her career researching the transnational development of postwar Japanese art. Advocating for a notion of multiple modernisms, she has contributed to pivotal shows including 'Global Conceptualism' (Queens Museum of Art, 1999), 'Century City' (Tate Modern, 2001), and 'Art, Anti-Art, Non-Art' (Getty Research Institute, 2007). Her unparalleled work on the emergence of gendai bijutsu (contemporary art) in Japan has taken regional practices as its starting point. Rather than thinking about artistic influence as trickling down from art-world centres, she looks at how Japanese artists asserted their autonomy, assimilating and appropriating from their marginalized contexts. At the opening of her exhibition 'Radicalism in the Wilderness: Japanese Artists in the Global 1960s', based on her 2016 award-winning book Radicalism in the Wilderness: International Contemporaneity and 1960s Art in Japan, Tomii talked about the decentralization of the art world and whether what we deem peripheral can ever change.  
Cleo Roberts  In your book, you note that after World War II, particularly from the 1970s on, there was a 'diversity of vanguard practices' emerging in Japan. This coincides with the American Occupation. How did this affect the trajectory of contemporary art? 
Reiko Tomii Certain knowledges and interactions are always important but my historical framework is multiple modernisms; each locale develops its own modernism. Somewhere there is a centre; historically speaking, that was in the West – I don't disagree with that. The point, however, is that there is development in each location, be it Japan, India or Africa. In a way, each place has its own conditions, they work out their modernism and follow their own logic. 
After the war, the American Occupation of Japan and the beginning of a more democratic society certainly encouraged changes in art. Until 1964, the movement of Japanese citizens was extremely regulated, but European artist and critics, as well as some Americans, were bringing in new ideas. Information was present but it didn't necessarily translate immediately into influence and impact. Influence in the postwar period is a misleading word: it negates local agency and the distortion that takes place when something happening elsewhere is adapted and appropriated. For example, in 1951, very few artists got gestural abstraction, people preferred abstraction from Europe. Works of [Jackson] Pollock and his peers were presented in Tokyo with no fanfare but people understood French artists such as Jacques Despierre, Bernard Lorjou, Édouard Pignon and Claude Venard. The fact that their names are perhaps unfamiliar today outside their home country indicates their unstable place in world art history. 
CR  How does your curation address this question of multiple modernisms and plurality? How do you successfully position Japanese postwar artists in the 21st century? 
RT I advocate bottom up scholarship and bottom up art history. Decentering is something a lot of scholars and curators work on and, in my case, I always think giving just one example of a great work as a counterpoint is not enough. In my method, I try to explain why each artist reached and arrived at a particular decision to do things in that way. This requires looking at the artist closely, understanding the local discourse, how the artists thought and how we map that into a bigger picture. If you are in a small, closed society, you might not realize how brilliant artists are or how unusual and relevant their thinking is. 
CR You describe this remoteness as the wilderness: a 'no-man's land' and a 'desolate landscape'. In contemporary Japan and with digital connectivity, do you see this wilderness and peripheral location still existing? 
RT This wilderness I speak of in the show refers, in part, to the remote locations in Japan that were cut off in the postwar period – places such as Shimo Suwa and Shionomisaki where Matsuzawa Yutaka and The Play were respectively working. Such places have now became popular, visible locations. Japan now has lots of local biennales and triennales, such as the forthcoming Setouchi Triennale, and that kind of wilderness, has become more accessible. However the wilderness still exists geopolitically thinking; I believe it still exists in our mind. I still think Eurocentricism is persuasive. We've talked about Japan being on the margin for so long, it's hard to think of it as a centre, but it's encouraging, I have started to see tremendous change in the mindset and the tone of mainstream newspaper reviews. They have dramatically changed: multiple modernisms are accepted. In the New York press, certain critics repeatedly talk about this as a theory, to the degree I get a little bored, I want people to talk about the art more! But it does mean there is progress. I welcome bad scholarship too and bad discourse, they emerge when scholarship reaches a saturation point. It is unfortunate, but on the other hand, you need the audience to accept it, you have to have a certain scale of engagement. If you can't get into a major institution – you cannot make it into the canon of art history. You also need to see the work to understand it.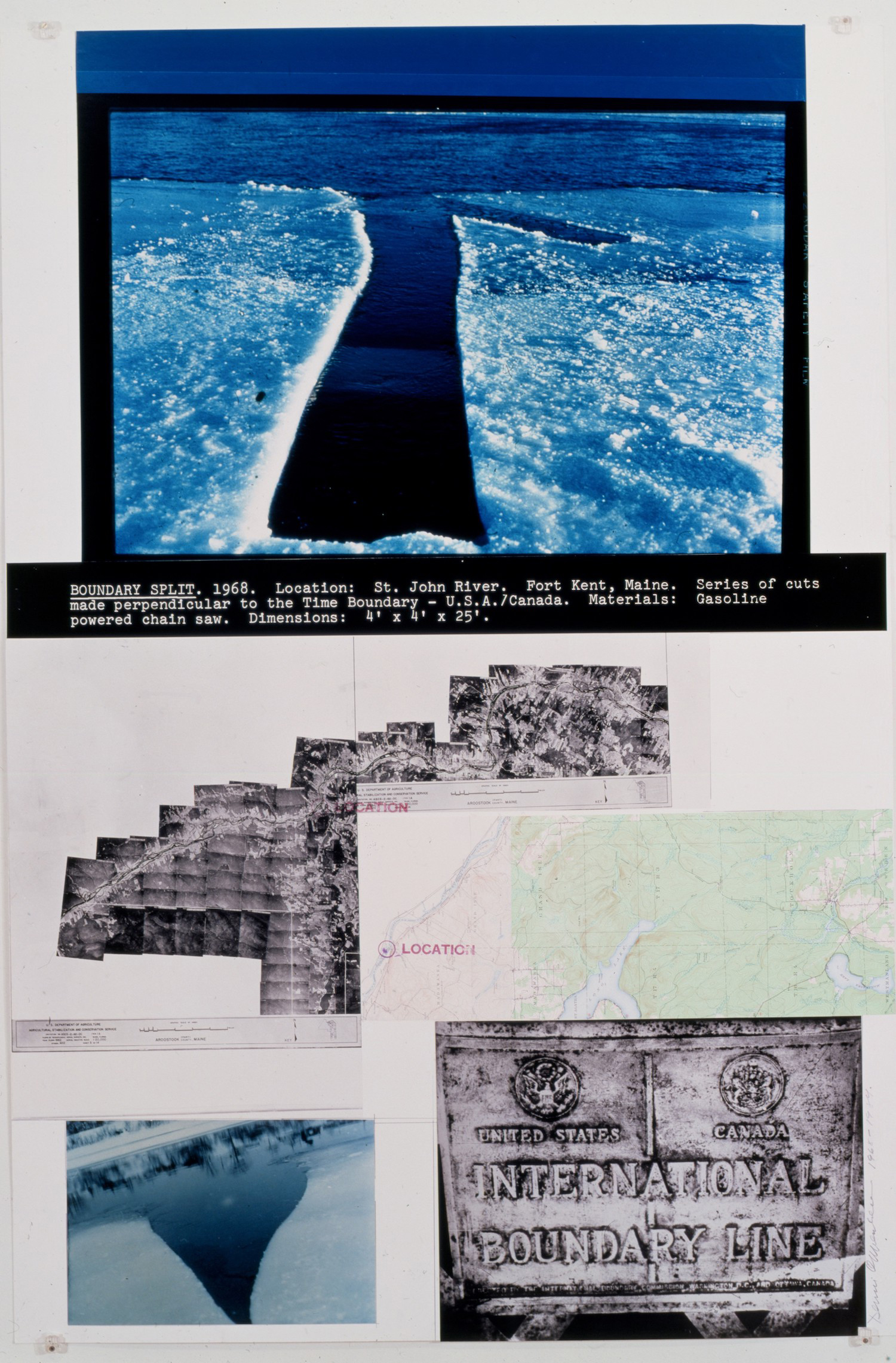 CR Related to this, in your book you talk about connecting the 'local and the global' and 'incorporating […] local study into a global narrative of postwar art.' In particular, you cite exhibitions 'Voids' at Centre Pomidou (2009) and 'Invisible' at Hayward Gallery (2012), which omitted Matsuzawa's work. Looking back on the last two years since the book's publication – has this happened? 
RT We cannot have one perspective: as I've said, each locale develops and nurtures a different practice. In Japan, the avant-garde didn't start with theory; rather, practice was the most effective model in that environment. We need to create different models. That is the biggest challenge we have right now. Ideas and theories are good things but you really have to be careful about accepting certain ideas and using these. At the moment, being based in New York, I feel outside many centres. I use this double outsidedness to my advantage; it gives me great distance and great perspective. I can see the vista of modernism as a whole as well as the vista of modernism in Japan.
'Radicalism in the Wilderness: Japanese Artists in the Global 1960s' runs at Japan Society Gallery, New York, USA, until June 9 2019. 
Main image: GUN, Event to Change the Image of Snow, 1970, compilation of documentary photographs of performance art. Courtesy: Geijutsu Seikatsu-sha; photograph: © Hanaga Mitsutoshi, Iso Toshikazu and Horikawa Michio