Roots Intact: Two Valuable Films at the 47th New Directors/New Films festival
Filmmakers RaMell Ross and Khalik Allah elide the reductive narrative wholeness usually demanded of documentaries about black subjects
In 1936, the writer James Agee and the photographer Walker Evans were dispatched for two months to Hale County, Alabama to report on the lives of impoverished white sharecroppers. The book that resulted, Let Us Now Praise Famous Men (1941) is imbued with Agee's self-flagellating vexation at the impossible task of transcribing lived experience: 'If I could do it, I'd do no writing here at all … fragments of cloth, bits of cotton, lumps of earth, records of speech, pieces of wood and iron, phials of odors, plates of food and of excrement.' The challenge Agee elucidates is one inherently baked into the broad project of non-fiction, but it's certainly exacerbated by having been an outsider parachuted in with a 60-day expiration date. Agee's anxiety lends the work a heightened honesty, front-loading the artistic limitations posed by the limited observational time and cultural outsiderness. Another limitation goes unmentioned but is hard to ignore in retrospect: African-Americans are scarcely depicted; they're incidental, if anything, in both the writer and the photographer's coverage in this region of the Black Belt.
Eighty years later, another honest attempt at representing the many facets of Hale County effectively solves Agee's logistical limitations while redressing his greatest oversight. RaMell Ross's feature film, Hale County This Morning, This Evening (2018) – which recently played at the True/False Fest in Columbia, Missouri and will close the Museum of Modern Art and the Film Society of Lincoln Center's New Directors/New Films festival in New York (which runs from 28 March – 8 April) – elliptically traces years in the lives of two African-American teenagers, Quincy Bryant and Daniel Collins. In fragmentary glimpses that feel both intimately lived-in and aesthetically experimental and avoid any traditional notions of neat resolution, Ross tackles history, birth, death and the body in imagery that's radical in its banality, transmitting images rarely received of American black communities.
Currently a fine arts professor at Brown University, Ross spent five years living and working in the community as both a General Education Development instructor and basketball coach. He initially approached Hale County through large-format still photography. An early text card in the film explains that: 'Photographing in the day to day, I began using time to figure out how we've come to be seen.' A sequence of associatively-edited images illustrates the filmmaker's precise eye and the fruits of durational attention: the camera trained on concrete as sweat drops accumulate, raindrops on the sidewalk, a man and a young boy facing a wet sky out of J.M.W. Turner with their arms stretched wide as their clothes whip in the wind, a tear on Quincy's cheek as he gets his nose pierced. Expanding his gaze outward towards the cosmos with techniques that evoke Terrence Malick, Ross strikes both at the minutely specific and the literally universal. Images of the sun and moon and the night sky frame – and through dissolves and double-exposure, often superimpose and disrupt – every beat of Quincy and Daniel's lives. And, in a single, arresting archival clip from the 1913 silent film Lime Kiln Field Day (one of the first to incorporate black actors), Ross brings in historical time, to echo and be magnified by galactic time.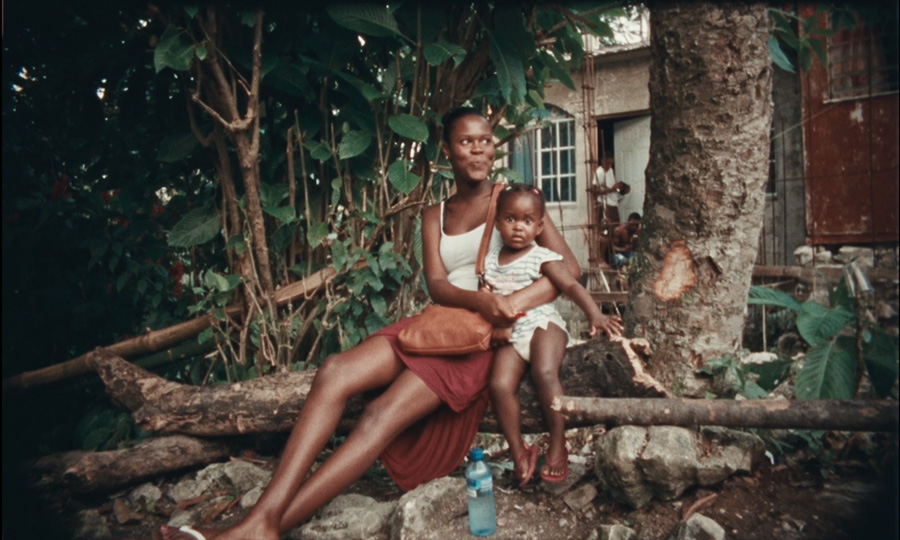 Using an audiovisual strategy even more redolent of Agee's 'lumps of earth, records of speech, pieces of wood' aspirations, Khalik Allah's Black Mother (2018) – which screened alongside Ross's film at True/False and will again at the upcoming New Directors/New Films – is a multi-formatted ode to Jamaica, the filmmaker's grandfather's country of origin. Allah began the film in earnest in 2015, but captured the material in Black Mother over the course of many trips spanning 15 years, and his lush images shuffle between Super 8, 16mm film, Hi-8 video and, less frequently, digital photography. A self-taught still photographer, Allah made his feature-length film debut with 2015's Field Niggas, shot solely at night on the corner of 125th Street and Lexington Avenue in New York's East Harlem; still images from the same locations are contained in his photography book Souls Against the Concrete (2017), published by University of Texas Press, and in a solo show currently up at Gitterman Gallery in New York. Black Mother's visuals hew closely to portraiture and street photography; its subjects, mostly unidentified strangers in the streets, are rarely held on screen for longer than a mere few seconds. The only continuous characters are those of his grandfather, who passes by in grainy glimpses, and an anonymous woman whose naked body is used as the film's structuring device, the developmental stages of her pregnancy announcing chapter breaks. Audio and video tracks are utterly asynchronous: acapella songs, hypnotically chanted prayers, snippets of interviews, and entire overheard conversations surge through the film, often treated with a reverb effect borrowed from dub music, mixing and remixing people and places and time. Allah's eye doesn't shy away from the political aftermath of colonization, nor waiver at the sights and sounds of prostitution, tending to all with the same even gaze. Black Mother is a spiritual project, collapsing the beautiful and the profane.
James Agee's hand-wringing introduction to Let Us Now Praise Famous Men eventually ventures 'A piece of the body torn out by the roots might be more to the point'. By eliding the reductive narrative wholeness usually demanded of documentaries about black subjects, and through durational commitment to the places and people, Hale County This Morning, This Evening and Black Mother manage to wrap their arms around the messy hugeness of lives and locations, showing what's possible when people are instead presented with roots intact.
The 47th New Directors/New Films festival, presented by the Film Society of Lincoln Center and the Museum of Modern Art in New York runs from 28 March – 8 April.
Main image: RaMell Ross, Hale County This Morning, This Evening, 2018, film still. Courtesy: RaMell Ross and IDIOM Film & Louverture Films