Sheffield Doc/Fest Builds Empathy from the Rubble of Prevailing Injustices
From clitoris avatars to deep fakes, the non-fiction moving image festival presents a novel use of cutting-edge technology    
For 26 years, truth-seekers and tellers from around the world have flocked annually to South Yorkshire for Sheffield Doc/Fest, a non-fiction moving image festival showcasing documentary film, augmented reality, 360-degree virtual reality, facial recognition software, interactive games and even perfumery. This year's edition leads with conversations around cutting-edge technology – from biotech artist Charlotte Jarvis's 'female sperm' to 'storyteller from the future' Karen Palmer's immersive film about AI and unconscious bias. Cinemas and galleries present illuminating narratives spanning the refugee experience to environmental crisis, platforming LGBTQ+ voices and feminist discourse.  
In 'Subconscious Sensibilities' at Site Gallery, I am immediately drawn to Clit Moi (2019), a clitoris avatar writhing on a line of touchscreen tablets on the wall. The interface guides me through a game in which the objective is to bring the animated clitoris to orgasm. It wriggles and coos as I draw different strokes on the screen. As the primary organ of female sexual pleasure, the clitoris was erased from many medical textbooks in the last century, including Gray's Anatomy in 1947. The people behind Clit Moi – eight students from the Université du Québec à Montréal – made the work in response to a 2014 study that estimated only 62 percent of heterosexual women in the US reach orgasm during sex with a new partner, compared to 85 percent of men.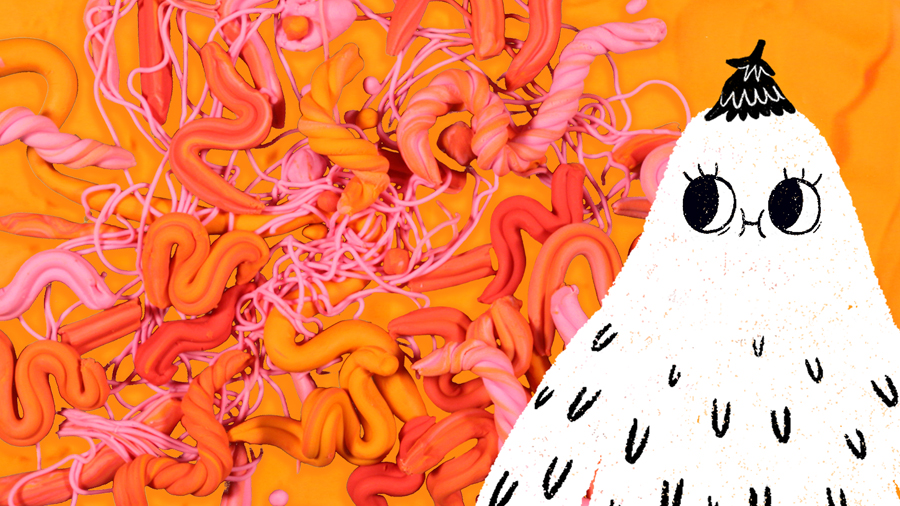 As I stroke the animated clitoris, I see a semicircle of exhibits where people play with gender expression through clothing, engage with digital art through VR and create personalized perfume. In the centre of the arc stand six black monoliths, described by their co-creators Bill Posters and Daniel Howe as a '21st-century stone circle'. Inspired by the Cambridge Analytica data scandal, Spectre (2019) presents alarmingly realistic 'deep fakes' of Marina Abramović, Kim Kardashian, Donald Trump and Mark Zuckerberg in a simulated scenario exploring the ways the personal data we unwittingly offer is used against us. 'Spectre showed me that whoever controls the data, controls the future,' the sinister likeness of Mark Zuckerberg tells me. First, I enter some personal data, before Spectre reveals the assumptions corporations make about me. I then shift from the influenced to the influencer as I am encouraged to think like a manipulative algorithm. Eventually I find my way out of the eerie game Spectre is playing with me, but not without a final question: would I like to delete my data? This is the chilling 'mwahaha' moment: I click 'delete' – and Spectre tells me I can't because my data is in the world forever.
At Hallam Performance Lab, I don goggles and headphones to enter a VR cinema. The Curse of Palm Oil (2018), by Contrast VR and 101 East, positions you in the centre of a deforested plain as Dendi Johari, an activist from the Orang Asli tribe in Malaysia, explains the threats that palm oil production poses to his everyday life. Palm oil can be found in over 50 percent of supermarket products and this spectacular VR documentary means you can't look away from its decimating effects on wildlife and a population of over 200,000 Orang Asli people.
The experience of VR became emotionally overwhelming when I was dropped into Roger Ross Williams's Traveling While Black (2016). 'Once the headset goes on, there are no external distractions. In the same way, we can't escape our blackness or the reality of being black in America, I didn't want people to be able to escape the experience they have while watching', Williams told Forbes about his project. For much of the documentary, you are positioned in a booth at Ben's Chili Bowl, a restaurant still in operation today that was listed in The Negro Motorist Green Book (1937). Written as a travel guide by Victor Hugo Green, the book endeavoured to keep black people safe by suggesting places they could get shelter, food, and petrol without risking their lives. 
The film transports you back to the time of The Green Book, an era of enforced racial segregation and widespread discrimination. It was a dangerous time to be black and, particularly in the US, it is still a dangerous time to be black. While Ben's Chili Bowl owner Virginia Ali tells us about her deep fear for black men today, Samaria Rice, mother of Tamir Rice, the unarmed 12-year-old who was shot by police in Cleveland in 2014, looks into our eyes and tells us of her pain. Chiming in with the festival as a whole, Traveling While Black is a powerful project that uses new technology to build empathy from the rubble of prevailing injustices. 
Main image: Roger Ross Williams, Travelling While Black, 2016, film still. Courtesy: Sheffield Doc Fest