Featured in
In The Studio: Sterling Ruby
In Los Angeles, artists are found in every district, Sterling Ruby's is Vernon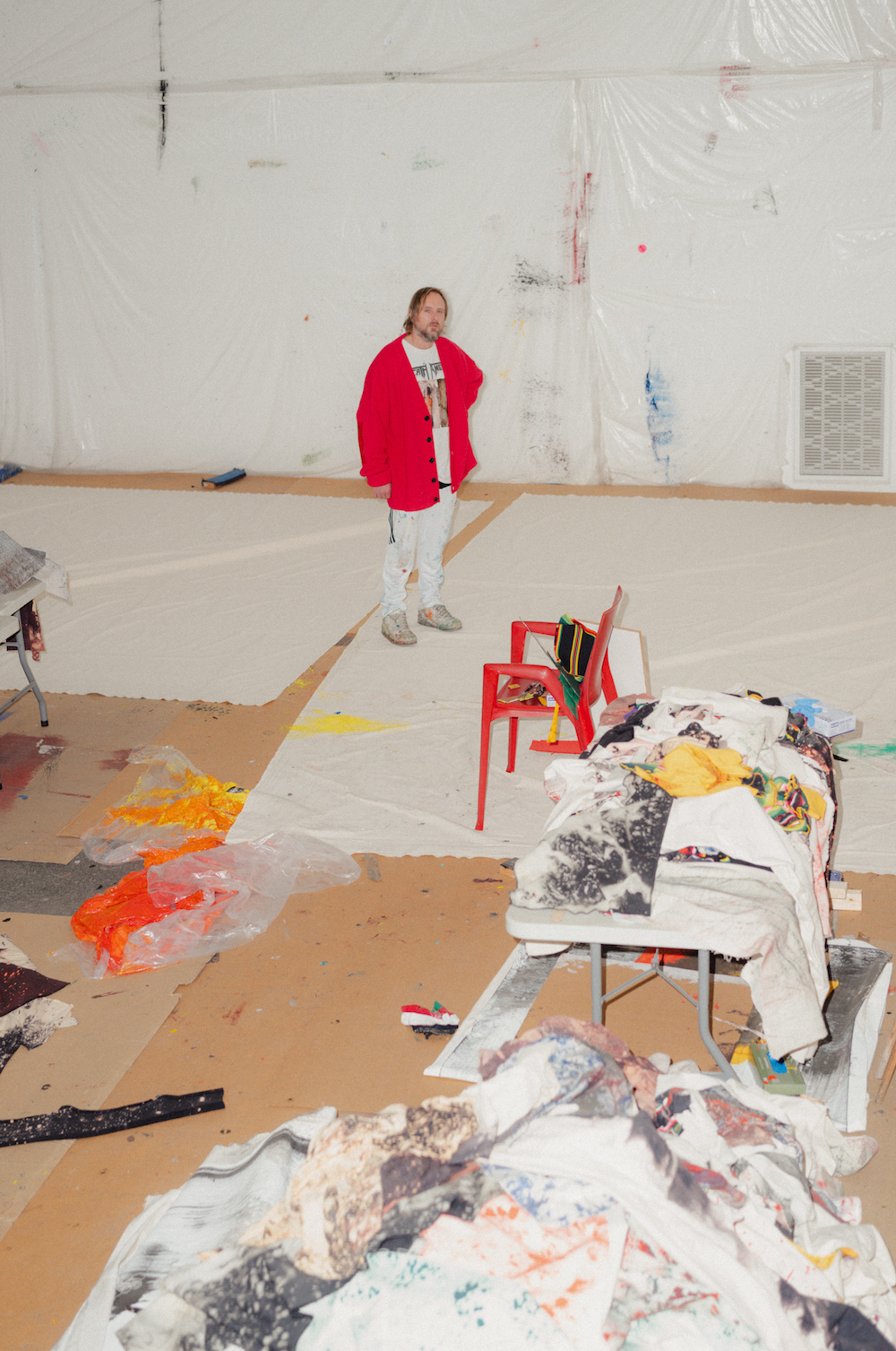 Sterling Ruby
Vernon
Since his first shows after graduate school at the Art Center College of Design in Pasadena in the early 2000s, Sterling Ruby has enjoyed a rapid ascent, becoming one of the most visible and discussed artists of his generation. His profuse, energetic production, which takes place in several large reclaimed industrial spaces in Vernon, includes painting, collage, sculpture, textiles, ceramics and even clothing.
Ruby's style is hard to categorize: his work is full of contrast and paradox, ricocheting between sensual beauty and a sometimes violent disruption of conventional forms. 'Basin Theology', for example, a series of ceramics currently displayed at New York's Museum of Arts and Design, resemble epically oversized ashtrays, filled with ruins; the New York Times's Roberta Smith called them 'life-affirming'.
As well as presenting a new sculpture in the Desert X Biennial in the Coachella Valley, Ruby's exhibition 'DAMNATION' opens alongside Frieze Los Angeles at Sprüth Magers on Wilshire. The show centres on a new video work, the result of five years of research, taking as it subject the prison complexes of the California Department of Corrections and Rehabilitation, which Ruby films from above, as a news channel might do a warzone. Expect to be harrowed, angered: but, no doubt, energized.