Teo Yang's Top 5 Works on Frieze Viewing Room
From Louise Bourgeois to Hernan Bas, discover the favourite works of the Seoul-based designer

 
Korean designer Teo Yang shares his favourite works from Frieze Viewing Room.
LOUISE BOURGEOIS (Hauser & Wirth)
Couple, 2004
Fabric, glass, wood and stainless steel
Louise Bourgeois' works always put me in an emotional state. The artist defines art as 'my psychological healing process'. Her soft need works, something so raw and tactile, come to the viewers as art therapy. 
ROBERT RAUSCHENBERG (Thaddaeus Ropac)
Sky Marshal (Spread), 1978
Fabric, solvent transfer and metal on wood panels with objects
Vibrant but extremely composed, this unusual geometric format work, creates a deep relationship with a space, and provides so much inspiration. I'm also highly intrigued by the variety of materials and techniques in this piece, such as printmaking, drawing, photography, painting, and sculpture. 
KIM YONG-IK (Kukje Gallery)
After 20 Years #16-8, 2016
Mixed media on canvas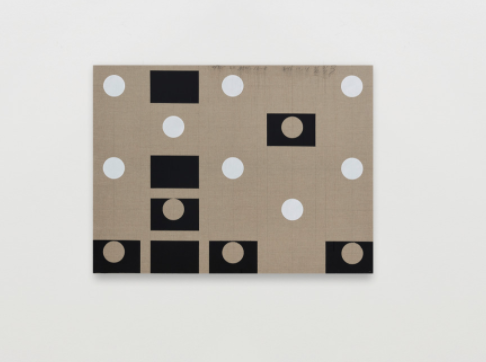 Kim Yong-Ik is the rebellious figure of the Korean art world. Over his 40-year career he has resisted categorical affiliation with dominant art movements in Korea such as Dansaekhwa. His paintings, which feature the repetition of seemingly crisp geometric circles, are always brave, determined but witty; continuously questioning the relationship between the avant-garde and society. 
GREGOR HILDEBRANDT (Perrotin)
Andress, 2021
VHS tape, acrylic, canvas
70.47" x 53.94" (179 cm x 137 cm)
Edition Unique
I have been a long time fan of Gregor Hildebrandt's work. I admire Hildebrandt use of firm, cool and hard materials to explore formless subjects, such as music and emotions. Even though his minimalistic aesthetic seems calm and quiet, you feel as if you are listening to music. On top of this, I'm so intrigued by the fact that he also runs a record label!
HERNAN BAS (Victoria Miro)
A Private Morning, 2021
Six panel folding screen on linen mounted in a birch-wood frame
This work is everything I admire from Hernan Bas: the way he invites the viewers to a special melancholy moment and takes us to his immersive and surreal world.
Register now to access the Viewing Room once it opens and start planning your journey by saving galleries in your profile.