US Vice President's Wife Karen Pence 'Excited' to Teach Art at School that Bans Gay Students
The US Second Lady has agreed to teach art at a Christian school in Virginia that bans LGBTQ+ students, teachers and parents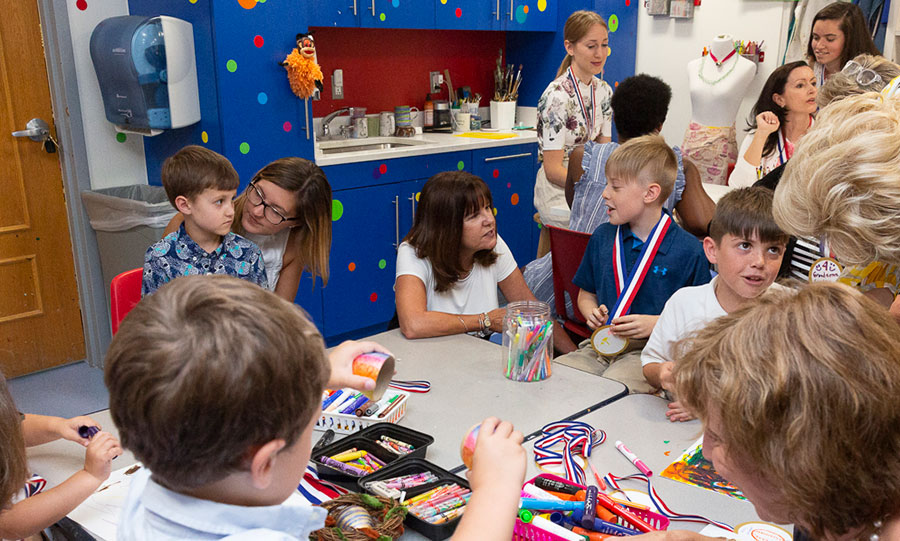 The Second Lady of the United States, Karen Pence, has come under fire for accepting a teaching role at a Virginia elementary school which has a ban on LGTBQ+ students, parents and teachers.
Karen Pence will teach art two days a week at Immanuel Christian School in Springfield, Virginia, where she previously taught for twelve years while her husband Vice President Mike Pence served in Congress.
A 'Parent Agreement', available on the school's website, states: 'I understand that the school reserves the right, within its sole discretion, to refuse admission to an applicant or to discontinue enrollment of a student if the atmosphere or conduct within a particular home, the activities of a parent or guardian, or the activities of the student are counter to, or are in opposition to, the biblical lifestyle the school teaches.'
'This includes,' the agreement continues, 'but is not limited to contumacious behavior, divisive conduct, and participating in, supporting, or condoning sexual immorality, homosexual activity or bi-sexual activity, promoting such practices, or being unable to support the moral principles of the school. (Lev. 20:13 and Romans 1:27.)'
'I acknowledge the importance of a family culture based on biblical principles and embrace biblical family values such as a healthy marriage between one man and one woman. My role as spiritual mentor to my children will be taken seriously', the document concludes.
State protection for LGBTQ+ people in Virginia is minimal, and it is legal for private employers to discriminate on the basis of sexual and gender identity.
Elsewhere in the document, which must be signed by parents of children wishing to attend the school, it asks parents not to 'propagate doctrines' that disagree with the belief that 'God created the heavens and earth and all life by direct act, and not by undirected evolutionary process'. A separate employment application document asks potential teachers to agree that 'a wife is commanded to submit to her husband'.
LGBTQ+ activists and campaigners have been quick to condemn the second lady's decision. JoDee Winterhof, senior vice-president for policy and political affairs at the Human Rights Campaign said in a statement to the Huffington Post: 'The Pences never seem to miss an opportunity to show their public service only extends to some.'
In 2017, The Washington Post reported that in 1991 Karen Pence wrote a letter to an Indiana newspaper, in which she expressed her objections to an article embracing gay and lesbian people.
In a statement, Karen Pence responded to the coverage, saying 'I am excited to be back in the classroom and doing what I love to do, which is to teach art to elementary students,' The Independent reported. She did not respond when asked by CNN whether she agreed with the school's policy.
Kara Brooks, Karen Pence's communications director, has responded to the media reports calling the coverage 'absurd'.
Karen Pence is reportedly an artist herself. She specializes in watercolours of historical buildings and homes. Her work most recently appeared in her daughter Charlotte's book Marlon Bundo's Day in the Life of the Vice President.
The second lady has used art as her policy platform. In 2017 she launched 'Art Therapy: Healing with the HeART', which aimed to raise awareness of art therapy as a mental health profession.