V&A Dundee Urged to Return £500k Gift Over Opioid Crisis Connection
The museum is facing criticism for accepting a philanthropic donation from the Sackler family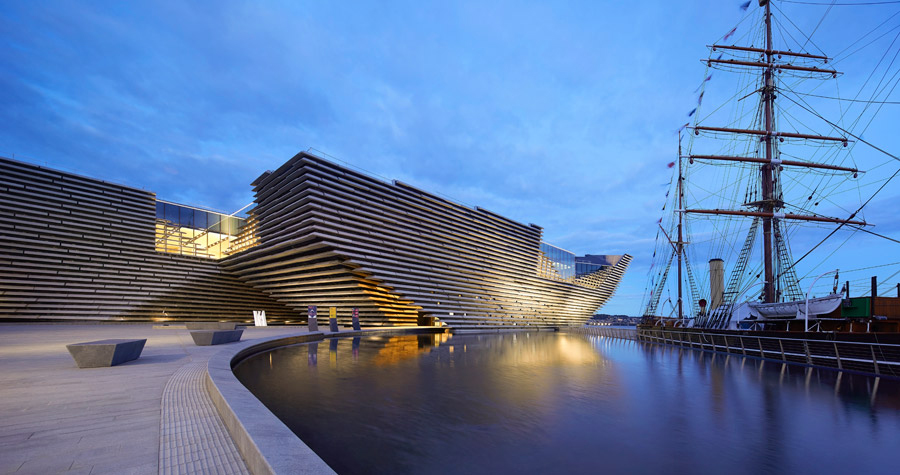 V&A Dundee is facing criticism over a GBP£500,000 philanthropic donation from the grant-making arm of the Sackler family due to the latter's ownership of Purdue Pharma, manufacturers of OxyContin, a painkiller said to be at the centre of the US opioid crisis. 
As reported by The Scotsman, the museum, which opened in September 2018 has been urged to give back the money by various politicians including Green MSP Ross Greer, who commented: 'Public and charitable bodies in Scotland who've benefited from the company's profits via the Sackler Trust should return those donations or otherwise work to ensure justice is delivered for opioid victims. The V&A and both universities can take the lead on that.' Labour MSP Monica Lennon has also spoken out against the museum, saying: 'Profiting from addiction is never ethical. Transparency around donations is really important as no city or community wants to benefit from the suffering of others." 
Some members of the Sackler family are currently in a legal battle in the US over their role in the US opioid crisis, which has caused more than 200,000 deaths. They are being accused of underplaying the addictive side effects of the drug. Photographer Nan Goldin has staged a series of protests at various US arts institutions which have accepted gifts from Purdue Pharma, including The Met and the Guggenheim. 'I want the Guggenheim and others publicly to disavow themselves from the Sacklers and refuse future funding from them, and I want them to take down the Sackler name from the museums,' the artist said. 
A spokesman for V&A Dundee said: 'V&A Dundee has received historic support from the Sackler Trust and the Dr Mortimer and Theresa Sackler Foundation for the creation of the museum, as have many other major cultural projects in the UK.' The Sackler trust has made more than GBP£60 million worth of charitable donations in the UK since 2010 according to documents filed with the Charity Commission.