The View From the Gulf
Melissa Gronlund on the best of a bad year: from activists in Jakarta, images of Mecca and labour negotiations in the UAE
What a year this was – and in a bad, bad way. I found myself empathizing profoundly with Melati Suryodarmo in her Exergie – Butter Dance (2000) where she attempts to keep her balance while dancing on sticks of butter – which I watched again during a recent studio visit. After each fall she gets up to do the same damn dance, never changing tack, always slipping again: the metaphor for keeping going during a year of terrible news is clear. The fact that the work has attracted a harvest of YouTube comments framing her as an example of what's gone wrong with 'modern' art only adds another layer to this strange work about persistence.
'Jiwa', the 2017 Jakarta Biennale, of which Suryodarmo was artistic director, included local and international artwork that felt oriented towards the local population as a matter of course rather than as a gesture, and evaded a number of biennial fatigue problems. Biennials are becoming stuck in their forms, with a familiar mix of artists making familiar biennial-type works. Systemic attempts to alter the form by institutions such as documenta don't seem to be working. I left this biennial feeling closer to an understanding of Indonesian politics, and with an odd pride in the fact that so many activists there are chosing art as their mode of expression.
Also a highlight: Ahmed Mater's brilliant timeline of the development of Mecca, installed at Alserkal Avenue, Dubai in March, which tracks the development and expansion of the city as an urban site as well as a place of worship, and situates its history alongside that of Western engagement with the Middle East. The project launched Mater's photography book Desert of Pharan: Unofficial Histories Behind The Mass Expansions of Mecca, which shows the mass construction that has been recently undertaken to facilitate hajj and umrah, whether in bunk-bed dormitories or five-star hotel rooms with a view of the Ka'aba. Particularly because, as a non-Muslim, I am barred from entering the city, Mecca exists only as an image – a slip away from human-scale engagement, on this count and others, that Mater drives home with these mass-ornament-like, wide-plan photographs.
Dubai really put its best face forward during Art Week in March, which coincides with Art Dubai and the opening of the Sharjah Biennial, and two more of my highlights come from that same period. First, Lala Rukh at Grey Noise: grey images of the shoreline that seem like they are trying to capture the rhythm of the sea. The first chinks of international exposure were reaching Rukh right before she passed away, particularly with her participation in documenta 14, and I hope they continue. Her work's threading together of minimalism, melodic sequences and musical traditions from the subcontinent, together with the role she played in feminist activism, deserve to be better known outside of Pakistan.
Again from that same week, I loved the retrospective of Vikram Divecha's work, curated by Murtaza Vali at Gallery Isabelle van den Eynde. Divecha, like Mater, treats the labour issue in the Gulf, but from the standpoint of the most human-scale of endeavours: negotiation. A long-time Dubai resident, he accomplishes collaborative or public projects by engaging with the different groups that comprise the Emirates. He conducted drawing workshops with South Asian gardeners in Sharjah to collaboratively create hedge patterns as sculptural works at a park. Here he exhibited photographs of their sketchbooks, with the split of the artist's fee to be negotiated between himself and the gardeners. For Road Markings (2017) he went out at night with the workers who were painting new roads in Dubai – an incessant activity – and asked to pour samples of their markings on grey boards. At the exhibition these thick, surprisingly sparkly pieces of marked tarmac invited almost stereotypically textbook readings about paintings – which they are – and horizontality and verticality, objecthood and representation. Bringing together a number of Divecha's projects, the exhibition felt like we were stepping into a scrubbed up version of a friendly studio visit.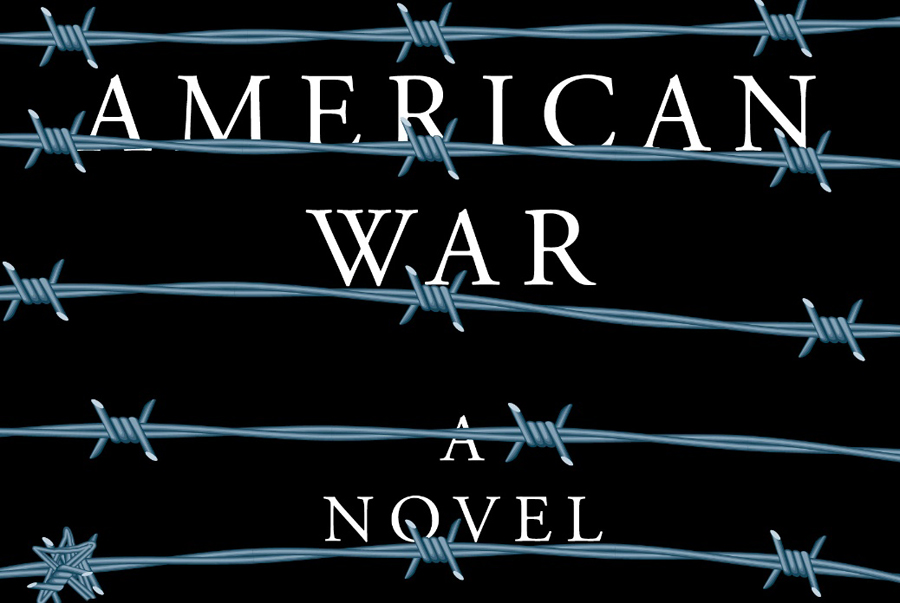 Finally, I've been reading Omar El Akkad's American War (2017) and I can't decide what I think about it. The book imagines the US in the 21st century, ravaged by climate change and civil war. A lot of the dialogue, of black Southerners, doesn't ring true, but the work addresses what elsewhere inspires a failure of imagination: a future of baking heat on shrinking land. El Akkad was raised in Doha, and I think Gulfies have a jump on this issue. The summer heat feels end-of-days, and proper winter just a memory. Sidling along buildings to catch inches of shade keeps ecological disaster pretty much forefront in your mind. Ah, 2017: I'll be glad to see the back of you.
Main image: Vikram Divecha, Surface No. 1, 2012, from the series 'Urban Epidermis', cement fibre board, epoxy primer, aggregate, bitumen paint, sand, black sand, road marking paint, rubberized paint, reflective glass particles, scrap rubber, GP resin, Glass fibre mat and waste engine oil, 122 x 244 x 8 cm. Courtesy: Gallery Isabelle van den Eynde, Dubai