Wolfgang Tillmans
Opening tomorrow, Wolfgang Tillmans's major retrospective at Tate Modern shows an artist coming full circle
'Wolfgang Tillmans: 2017', which opens tomorrow, is the artist's first solo exhibition at Tate Modern and is part of the institution's push to expand their contemporary photography collection beyond the canonical 'black and white fine print' tradition. Born in Remscheid, West Germany in 1968, Tillmans first gained attention in the early 1990s for his photographs, which documented the gay scene and club culture in London for magazines such as i-D and Spex. He went on to win the Turner Prize in 2000 – the first photographer and non-British artist to do so – and has since continued to work along an increasingly conceptual axis. The exhibition begins in 2003, a year that marked a fundamental change for Tillmans. The second Iraq war, the fall out of which is still being felt today, and its peripheral issues of religious fundamentalism, capitalism, migration and anti-globalism had a profound effect upon the artist, markedly influencing his artistic practice.
His is a practice that can be difficult to categorize as Tillmans's work often fails to fit into traditional boxes. First and foremost a photographer, his early interest in the medium's documentary capabilities have given way to a more inward-looking approach, whereby he makes photographs, causing the images to happen, rather than taking them from what is already there. In his abstract series, such as 'Paper Drop' (2001–08), 'Greifbar' (2014–15) and 'Silver' (1998–ongoing), Tillmans explores the serendipitous effects that occur when light, chemicals, dust and photographic paper are combined in unconventional ways. These works, which range in size from A5 portfolio prints to 2m wall-size prints, are evidence of Tillmans's fascination with photography's unique materials and processes, but they also represent a different form of photographic record, created but nonetheless true. As if to highlight their central significance to Tillmans's practice, these abstract works are scattered throughout the exhibition, appearing in different rooms, sometimes framed, sometimes hung with bulldog clips, alongside other seemingly unrelated works. 
In a departure from purely photographic work, Tillmans also uses newspaper and magazine clippings, postcards and pamphlets alongside his own photographs, presenting them not on the wall, but rather in custom-made table displays. The 'Truth Study Centre' (2005), in addition to being more multi-media than previous work, was also Tillman's first overtly political work. The project, which features in the exhibition, functions as a critical engagement with propaganda and the assumed veracity of visual and printed materials. Produced just two years after the invasion of Iraq, 'Truth Study Centre' was motivated by Tillmans's own desire to do more than watch from the side-lines; this pull towards activism was one he hoped would translate to viewers, inspiring further active engagement.
These days, Tillmans is discovering new creative vehicles through which to express his political and social interests. He runs an exhibition space, 'Between Bridges', which opened in London in 2006 as a showcase for young artists with a notably political edge to their work. Tillmans relocated the space to Berlin in 2014, where it continues to feature installations, talks and performances, concentrating most recently on addressing the refugee crisis in the EU. In his latest venture, Tillmans is reinvented as a songwriter and vocalist. In 2016, with help from a revolving line-up of studio musicians, he put out two techno-influenced EPs. Device Control 2016/1986 was released in September and was quickly followed in December by That's Desire/Here We Are. The latter features a synth-pop/post-punk musical style straight out of 1983, but Tillmans lyrics, particularly the Brexit and Donald Trump-inspired 'Naive Me' are all too current. The EP has also been released as a 'visual album' in which Tillmans and a cast of guest performers sing and dance (and hula-hoop) to each track. In making the albums, Tillmans wanted to remind us that amidst the need for activism and awareness, we must also leave room for living life and seeking out happiness wherever we can.
Tillmans's musical endeavours form part of his latest exhibition, as Tate Modern turns its underground chamber, 'The Tanks', into a makeshift listening room. For ten days, beginning on 3 March, Tillmans will take over the south tank for a series of music and video events designed to provide an immersive and contemplative environment for the appreciation of music and sound – not unlike the spaces created by museums and galleries for visual art.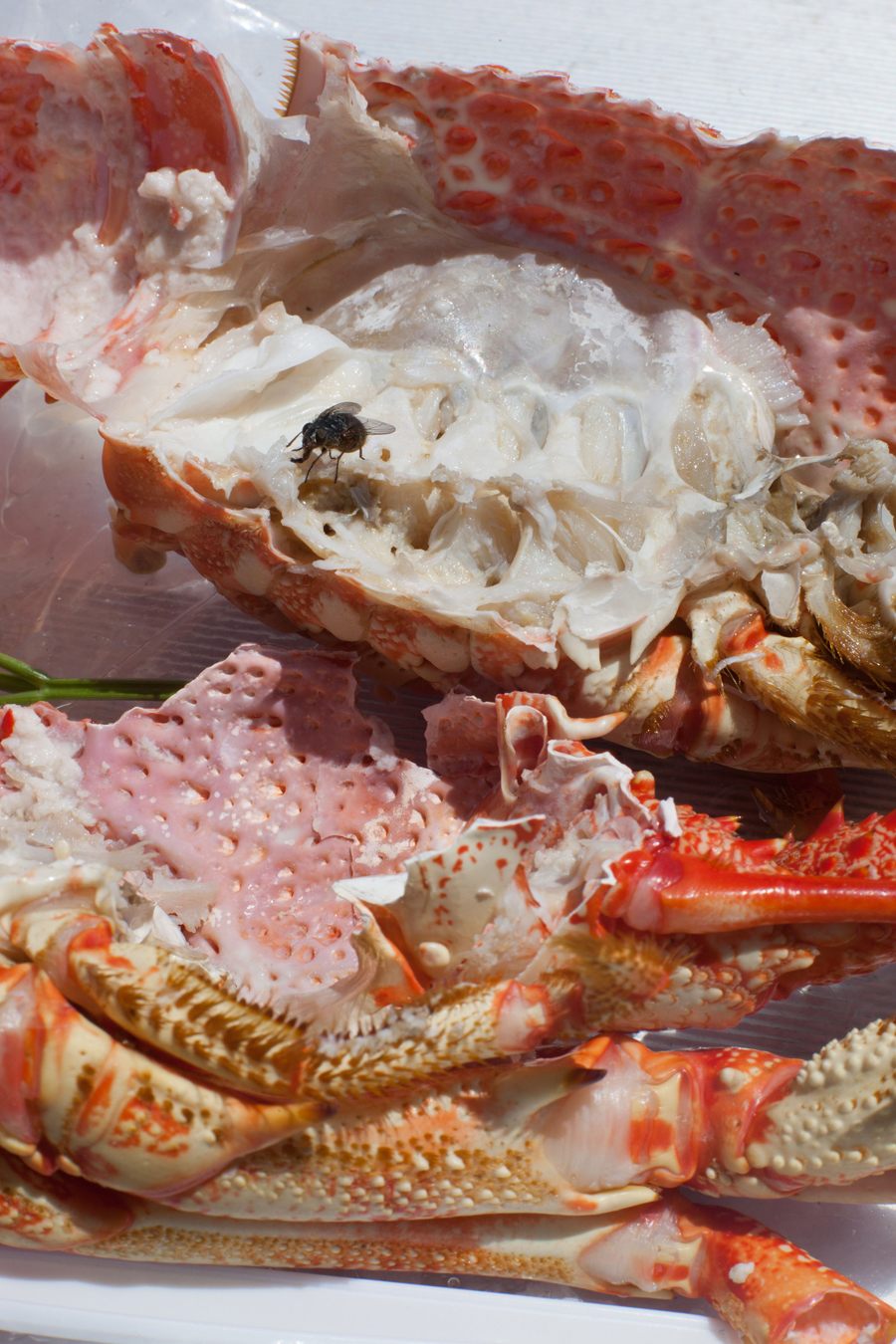 With this latest foray into music, there is a feeling of Tillmans coming full circle. It was club culture, after all, that first sparked his rise to international fame. But in those early photographs of ravers, Tillmans existed as observer, looking outward and bearing witness to the world around him. In his more recent works, however, he seems to be playing an increasingly active role. Is this just the natural evolution of contemporary artistic practice, where the artist slowly becomes the art or rather did the events of the early 2000s initiate this participatory turn in Tillmans? By starting in 2003, the Tate Modern show suggests the latter. Perhaps it was only when the world around him began to change that the artist was able to do the same.
'Wolfgang Tillmans: 2017' is on view at Tate Modern, London, 15 February-11 June. Main image: Wolfgang Tillmans, Collum, 2011. Courtesy: © Wolfgang Tillmans