Art:LIVE in Collaboration with Deutsche Bank
Watch an online programme featuring Marina Abramovic, Jessica Morgan and Annabelle Selldorf
Art:LIVE is a new broadcast and video program of accessible expert insights into recent developments in contemporary art and culture. Devised for audiences in a more distanced world, the content opens doors to inspiring spaces and important conversations, and offers exclusive access to artists, collectors, curators, and creatives in diverse fields. 
Taking the theme of 'Reflect, Refocus, Reset', this edition responds to the cautious optimism of the present moment and lessons from the recent past, and includes: an intimate talk with Marina Abramovic in her NYC loft; a tour with Jessica Morgan through the expanded Dia:Chelsea, re-opening after two years of renovation, and the new site-specific commission by Lucy Raven; a conversation with jewellery designer Delfina Delettrez and artist Nico Vascellari at their home in Rome; and a reflection by architect Annabelle Selldorf on her career and practice, following her landmark collaboration with the Frick Collection on its relocation to Marcel Breuer's former Whitney Museum. 
Art:LIVE premiered on Wednesday, May 5 to Frieze members only.
Art:LIVE 2021 Contributors:
Annabelle Selldorf
Annabelle Selldorf is the Principal of Selldorf Architects, a 60-person architectural design practice that she founded in New York City in 1988. The firm creates public and private spaces that manifest a clear and modern sensibility to enduring impact. Selldorf Architects has worked on public and private projects that range from museums and libraries to a recycling facility; and at scales from the construction of new buildings to the restoration of historic interiors and exhibition design. The firm's clients include cultural institutions such as the Frick Collection, the Smithsonian American Museum of Art, the Hispanic Society Museum & Library, Museum of Contemporary Art San Diego, The Clark Art Institute, Neue Galerie New York, and Luma Arles. In addition, the firm has created numerous galleries for David Zwirner, Hauser & Wirth, and Gladstone Gallery among others, and designed exhibitions for the Whitney Museum, Frieze Masters, Gagosian, and the Venice Biennale.
Born and raised in Cologne, Germany, Selldorf received a Bachelor's of Architecture from Pratt Institute and a Master's of Architecture from Syracuse University. She is a Fellow of the American Institute of Architects and serves on the Board of the Architectural League of New York, the World Monuments Fund, the Chinati Foundation, and the Center for Curatorial Studies at Bard College, and has taught at the Harvard Graduate School of Design. Selldorf is a member of the American Academy of Arts and Letters and the recipient of the 2016 Medal of Honor from the American Institute of Architects New York Chapter.
Delfina Delettrez
Delfina Delettrez Fendi is a designer and jeweller based in Rome, Italy. She founded her namesake label Delfina Delettrez in 2007, creating fashion jewellery and fine jewellery pieces in partnership with local goldsmiths and artisans. A fourth generation Fendi woman, Delfina has spent her life surrounded by the ingenious creative spirit of the Fendi matriarchy and the savoir-faire of the Roman ateliers.
Stemming from Delfina's passion for Italian culture and love of the natural world (seen through both a micro and macro lens), her body of work spans moments of subversive classicism, figurative Surrealism and natural iconography – evolving deeply personal collections of lyrical jewellery imbued with alchemical narratives. Reflecting on the organic relationship between a woman and the jewellery she wears, Delfina's work embraces kinetic components and static elements that suggest movement. Phantom settings create the illusion of floating precious stones, metal is worked in fluid suspensions, and unexpected combinations of colour and scale create bold dialogues between diamonds, pearls and precious stones. Encouraging asymmetry and individuality, Delfina was one of the pioneering forces behind the phenomena of the single earring, proposing unique statements designed to be worn alone or in harmonious compositions, from the celebrated anatomical series of eyes, lips and noses to elaborate one-of-a-kind cuffs. Her articulated designs subvert the codes of cocktail jewellery and engagement rings, ornamental brooches, tennis bracelets and other traditional heirlooms — provoking a sensual and witty exchange with the plastic arts, subcultural movements, and the history of jewellery itself. 
Delfina Delettrez designs are handmade in Rome by expert goldsmiths, applying both traditional goldsmithing techniques and innovative 3D printing techniques.
Nico Vascellari
Nico Vascellari lives and works in Rome. His work is constantly bridging between diverse and heterogeneous mediums, such as performance, sculpture, video art, large multimedia bodies of works mainly investigating on the relationship between nature and men. His approach aims to reach and entangle with hybrid social layers, always meaning to stimulate a dialogue between his art and a varied range of audience. 
Among his most significant solo exhibitions: MAXXI | Museo nazionale delle arti del XXI secolo, Rome (2018); Palais De Tokyo, Paris (2017); Whitworth Art Gallery, Manchester (2016); Accademia di Francia - Villa Medici, Rome (2016); Estorick Collection, London (2016); and National Gallery of Arts, Tirana (2015) amongst others. His work has been featured in the 52nd Venice Biennale (2007); Manifesta 7 (2008); 15th Quadriennale in Rome (2008); 12th Architecture Biennale in Venice (2010); Lyon Biennale (2019); October Salon, Belgrade (2021). His work has been exhibited in prestigious Institutions such as Museo del Novecento, Milan; Fondation Beyeler Basel; Riga Art Space, Riga; La Maison Rouge, Paris; MAK, Wien; Kunsthaus, Graz; Palazzo Reale, Milan; Fondazione Sandretto Re Rebaudengo, Turin and many others. His work is part of several international collections, including: Deutsche Bank, Milan; Macro - Museo d'Arte Contemporanea Roma, Rome; MAXXI | Museo nazionale delle arti del XXI secolo Rome; Museion, Bolzano; Whitworth Art Gallery, Manchester; MUSAC - Museo de Arte Contemporáneo de Castilla y León, Leon.
Marina Abramovic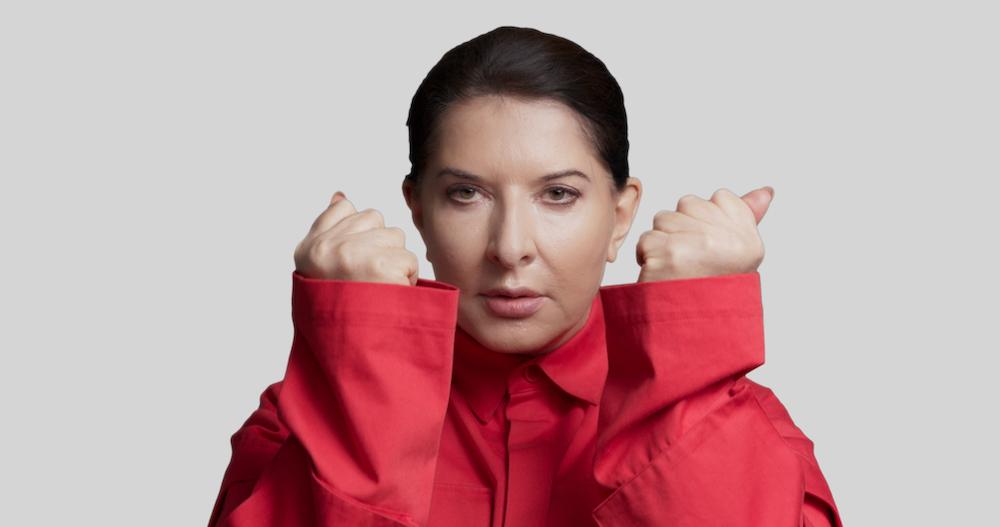 Since the beginning of her career in Belgrade during the early 1970s, Marina Abramovic has pioneered performance art, creating some of the form's most important early works. Exploring her physical and mental limits, she has withstood pain, exhaustion, and danger in her quest for emotional and spiritual transformation. Abramovic was awarded the Golden Lion for Best Artist at the 1997 Venice Biennale. In 2010, Abramovic had her first major U.S. retrospective and simultaneously performed for over 700 hours in The Artist is Present at The Museum of Modern Art in New York. Abramovic founded the Marina Abramovic Institute (MAI), a platform for immaterial and long durational work to create new possibilities for collaboration among thinkers of all fields.
Her most recent publication is Walk Through Walls: A Memoir, published by Crown Archetype in 2016. Her retrospective The Cleaner opened at Moderna Museet, Stockholm in February 2017 and has toured to seven additional European venues, ending at the Museum of Contemporary Art, Belgrade, Serbia in 2019. In September 2020 the Bayerische Staats Oper presented the world premiere of 7 Deaths of Maria Callas, which will continue to tour to other venues. In 2023 she will present the solo exhibition After Life at the Royal Academy, and become the first female artist in the institution's 250 year history to occupy the entire gallery space with her work.
Jessica Morgan
Jessica Morgan joined Dia Art Foundation as Director in January 2015 and was named Nathalie de Gunzburg Director in October 2017. At Dia, Morgan is responsible for strengthening and activating all parts of Dia's multivalent program, including its pioneering Land art projects, site-specific commissions, and collections and programming across its constellation of sites. Since assuming directorship, Morgan has led a series of initiatives reaffirming and reinvigorating the nonprofit's founding vision and principles. In 2018, Morgan announced a comprehensive, multi-year campaign, that includes the upgrade, revitalization, and ongoing stewardship of its key programmatic spaces and artist sites. 
Prior to assuming her position at Dia, Morgan was The Daskalopoulos Curator, International Art, at Tate Modern in London from 2010 to 2014, and was Curator at Tate from 2002 to 2010. In addition to her work on exhibitions, Morgan played a key role in the growth of Tate's collection—driving the development of the museum's holdings of mid-century and emerging art from North America, the Middle East, North Africa, and South Asia. Morgan was previously Chief Curator at the Institute of Contemporary Art, Boston, and a curator at the Museum of Contemporary Art, Chicago.
Morgan organized the 2020 Verbier Art Summit and served as the artistic director of the 10th Gwangju Biennale in 2014. She has published extensively in Artforum and Parkett as well as other journals and scholarly publications.
Lucy Raven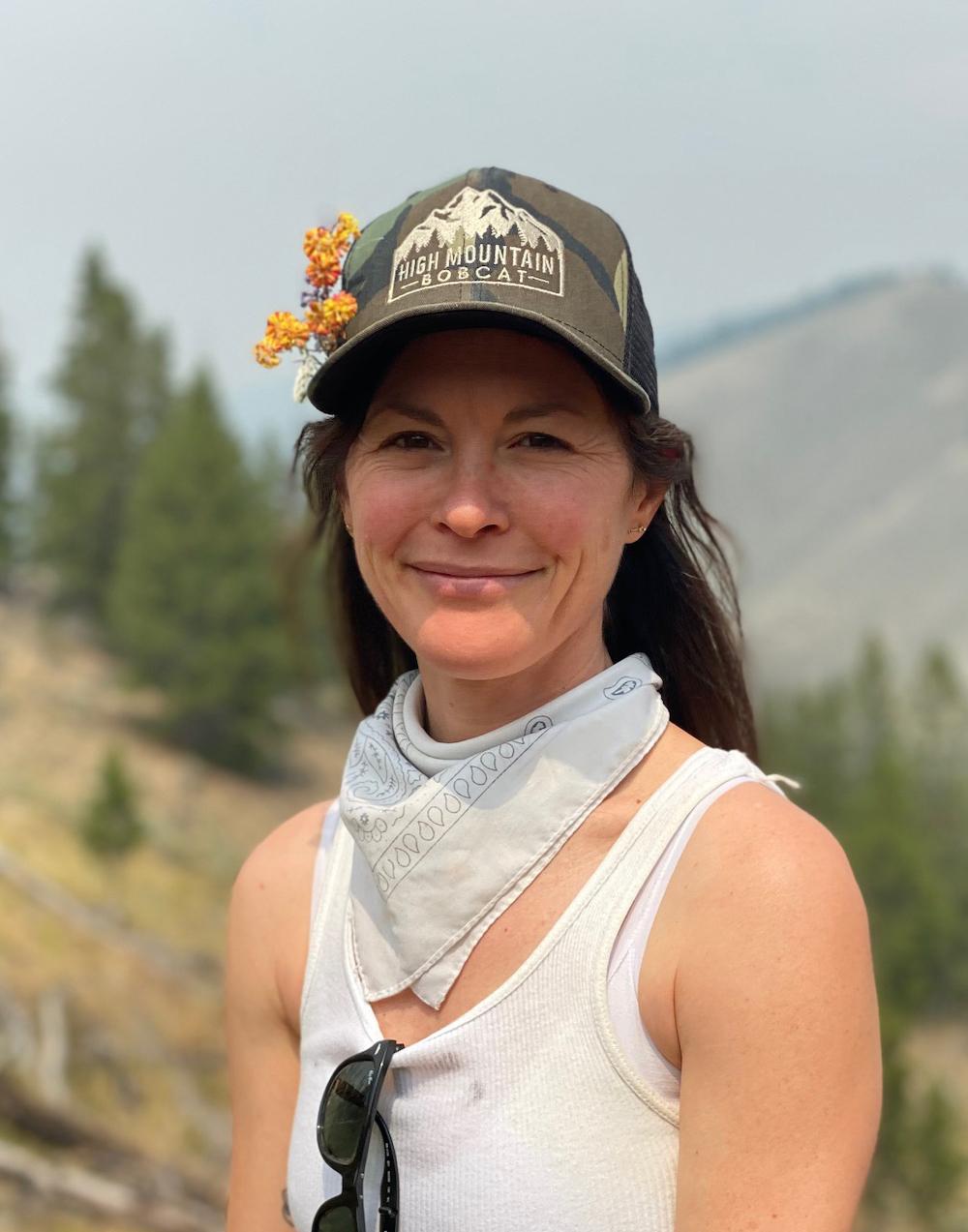 Lucy Raven was born in Tucson, Arizona, in 1977. She received a BFA in studio art and a BA in art history from the University of Arizona, Tucson, in 2000, and an MFA from Bard College's Milton Avery Graduate School of the Arts, Annandale-on-Hudson, New York, in 2008. 
Raven has been the recipient of residencies at the Hammer Museum, University of California, Los Angeles (2011–12), and Oakland Museum of California for Oakland Standard (2012); the San Francisco Bay Area component of the Artadia Award (2013); and the Berlin Prize (2018). Her work has been exhibited in solo presentations at the Nevada Museum of Art, Reno (2010); Hammer Museum (2012); Portikus, Frankfurt (2014); Yerba Buena Center for the Arts, San Francisco (2014); Centre vox de l'image contemporaine, Montreal (2015); Columbus Museum of Art (2016); and the Serpentine Gallery, London (2016–17). Select group shows include those at the SculptureCenter, New York (2007); Mass MoCA, North Adams, Massachusetts (2008–09); Wexner Center for the Arts, Ohio State University, Columbus (2010); MoMA PS1, New York (2010 and 2013); Portland Institute of Contemporary Art, Oregon (2013); the Whitney Museum of American Art, New York (2013); and the Los Angeles County Museum of Art (2018–19). Additionally, Raven's work was included in the 2012 Whitney Biennial, the 2016 Montreal Biennial, and the 2018 Dhaka Art Summit. With Vic Brooks and Evan Calder Williams, she is a founding member of the moving image research and production collective, 13BC. Raven teaches at the Cooper Union School of Art in New York.   
Watch all editions of Art:LIVE featuring guest interviews and fair round-ups here.