November Exhibitions at No.9 Cork Street
New exhibitions by i8 Gallery, DITTRICH & SCHLECHTRIEM and Allied Editions, opening 4–20 November
The new round of exhibitions at No.9 Cork Street, which will open on 4 November and continue until 20 November, features DITTRICH & SCHLECHTRIEM (Berlin, Germany), i8 Gallery (Reykjavík, Iceland) and Allied Editions.
All No.9 Cork Street exhibitions can also be browsed digitally on Frieze Viewing Room.
Allied Editions
Celebrating their 10th Anniversary, Allied Editions will exhibit limited edition artworks by international artists, with over 100 artworks on display and for sale from £100, including new editions, launched exclusively for Frieze.
Allied Editions is a unique artists' editions collective made up of seven of London's leading not-for-profit arts organisations: Camden Art Centre, Chisenhale Gallery, Institute of Contemporary Arts, Serpentine, South London Gallery, Studio Voltaire and Whitechapel Gallery. For this exhibition at No.9 Cork Street, Allied Editions will also invite back previous regional partners Brighton CCA, Focal Point Gallery, The Hepworth Wakefield and Nottingham Contemporary to join the presentation.
Artists include Marina Abramovic, David Adjaye, James Barnor, Sol Calero, Simone Fattal, Katharina Grosse, Sunil Gupta, Christina Quarles, and Wolfgang Tillmans, amongst many others.
Editions are specially commissioned and donated by the artists to support the galleries' programmes.
DITTRICH & SCHLECHTRIEM
Titled 'New-to-Nature', the three-person exhibition by DITTRICH & SCHLECHTRIEM features new work by Julian Charrière, Andreas Greiner, and Julius von Bismarck.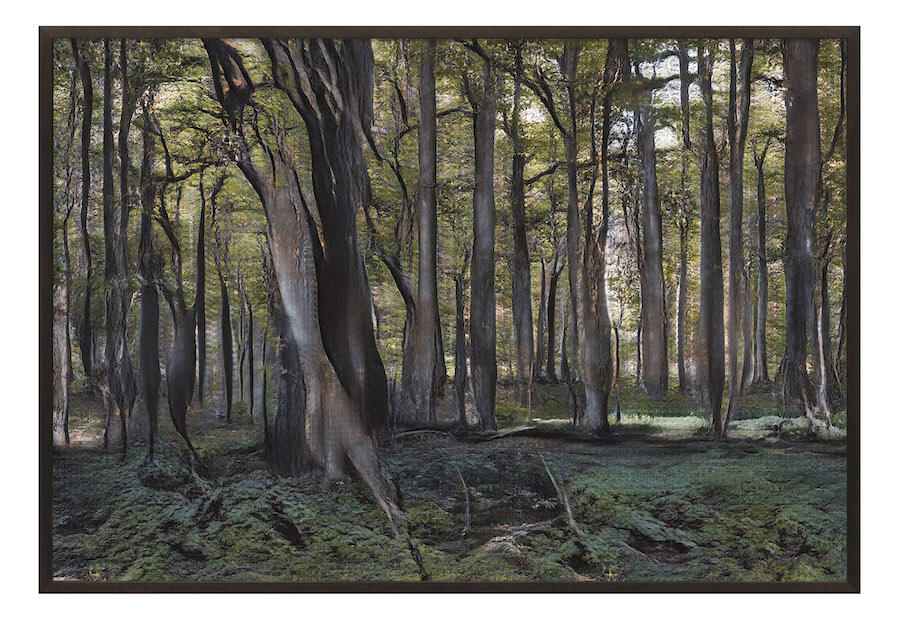 Through kinetic sculpture, staged photography, AI manipulations, and video works the three artists stake out a distinct position on nature and observation: Charrière explores post-Romantic constructions of 'nature', staging tensions between geological timescales and those relating to humankind, and Greiner infuses empathy into landscapes and organisms with outsized stature and non-human perspective, while Bismarck embraces the violence of provoking the world with his penetrating gaze.
i8 Gallery
The Reykjavík-based gallery presents an exhibition of work by Birgir Andrésson, B. Ingrid Olson and Ragna Róbertsdóttir, spanning sculpture, painting, photography, and drawing.
The three artists are united in their studies of personal perceptions, as well as in their reductive, considered approaches to form and art making. Each delve into ideas of identity, reflection, and surroundings in their work, and explore those meanings within their own artistic languages.
Main image: Ragna Róbertsdóttir, Untitled, 1989, cut lava, 90 x 60 x 60 cm, 35 1/2 x 23 1/2 x 23 1/2 in. Courtesy of the artist and i8 Gallery