Critic's Guide: Beijing
From Ink Studio to Boers-Li Gallery to the Red Brick Art Museum – the best current shows in the Chinese capital
Wang Dongling, 'Writing Chaos'
Ink Studio
17 September – 20 November
In a career spanning six decades, artist Wang Dongling has consistently redefined Chinese calligraphy and expanded its rhetoric through experimentations with scale, performance and materiality. He is known for his monumental public performances in 'mad cursive' script. This exhibition presented Wang's Chaos Script (luanshu), breaking away from the implied grid of traditional calligraphy, interweaving individual characters and entire columns into an amorphous field. With their variations in texture and rhythm, his calligraphic lines still remain tenuously tethered to the text as musical performance is to score and meter. This show compliments a parallel exhibition of his, 'Between Heaven and Heart: Wang Dongling's Calligraphy' at the Imperial Ancestral Temple of the Forbidden City in Beijing (6–14 November, 2016).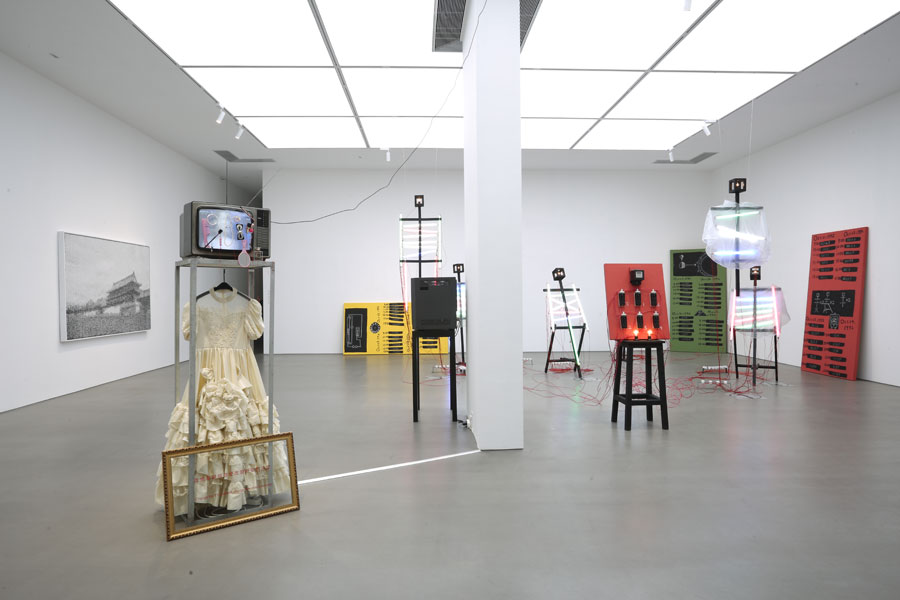 Chen Shaoxiong
Boers-Li Gallery
29 October – 4 December
This is a rare opportunity to view a wide range of works by Chen Shaoxiong spanning 30 years of his career, especially his early installations, videos, photography and works based on ink painting. Chen has recently been the subject of a major retrospective in the Shanghai Power Station and his early works were presented in the survey exhibition of the Big-tail Elephant Group – of which Chen was a member – in Times Museum in Guangzhou. This exhibition in Beijing brought together a selection of key works from his earliest site-specific and action-based installations to his video works of the 1990s that were reflections on the rising consumer culture and the initial effect of globalization on China.
Wen Pulin, 'Archive of Chinese Avant-Garde Art of the 1980s and 1990s'
Red Brick Museum
5 November, 2016 – 5 March, 2017
Wen Pulin studied art history in the early 1980s at Beijing's Central Academy of Fine Arts. In the mid 1980s, he was an active member of the independent theatre scene in Beijing, as well as a participant and director of many site-specific performances. He documented his seven performances he made for the 'China/Avant-garde Exhibition' in 1989, among many other events and exhibitions that took place in the 1980s and the 1990s. This exhibition of his personal archive, comprising thousands of photographs and video works, recaps the dynamism of artistic experiments in the '80s, a period where Chinese artists embraced the label and spirit of the 'avant-garde' to emulate in their practice.
'Permanent Abstraction: Epiphanies of a Modern Form in Escaped Totalities'
Red Brick Museum
6 November, 2016 – 19 February, 2017
Curated by Su Wei and Sonja Lau, this essay exhibition focuses on the potential of 'abstraction' as a perspective in historical narrative. Through a number of practices, positions, perspectives and events, this exhibition maps the history of modernist 'abstract' practice in China from early 1930s to the present. Arguing that abstract art was like a 'present absentee' in Chinese societal and governmentally-guided ideology, 'Permanent Abstraction' seeks to establish the fact that, although abstract art did not seem to exercise political power in China, it holds an important place in Chinese cultural and artistic history.
Fu Shan, 'Selected Calligraphy and Paintings' 
Art Museum of Beijing Fine Art Academy
2  November – 21 December
Fu Shan (1607–85) was a leading figure in the stele school of calligraphy formed in the 18th century. This school deepened the revolution in calligraphic taste with the emergence of a style of calligraphy modelled on the rough and broken epigraphs of ancient bronzes and stone artifacts. As a calligrapher and art theorist, Fu's practice spans the late Ming – early Qing divide, an period that saw a transformation in calligraphy. This exhibition presented a high quality selection of Fu Shan's 60 works, paintings as well as calligraphic works, revealing Fu's efforts in treating every stroke in his writing and painting, as an utterance of his rhetoric about the practice.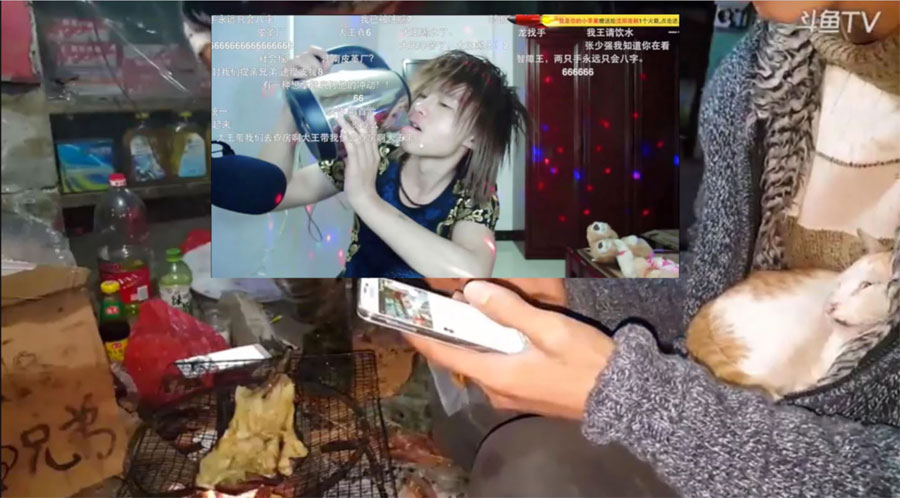 'Screen Spectacles and the Post Digital Body'
Goethe-Institut Beijing
15 October– 3 December
Since moving into a large space in Beijing's 798 Art District in 2015, the Goethe Institut has opened its doors to artists, curators, film makers, philosophers and cultural producers, providing a platform for projects, meetings, and events. Curated by artist Ma Yongfeng, 'Screen Spectacles and the Post Digital Body' is part of an ongoing video programme initiated by the Goethe Institut to present the work of one artist at a time. In this first iteration, Ma invited artist Miao Ying to present two of her latest works produced over the last two years. All focus on the internet, particularly in China –the 'chinternet' – and abroad, both in its aesthetics and underlying ideology.
Chen Shizeng, 'A Mortal is Immortal'
National Art Museum of China
11 November  – 20 December 
Chen Shizeng (1876–1923) was a Chinese painter, critic and art educator  active in the early 20th century. He was an pioneering figure in the introduction of a modernist discourse from Japan into the practice of Chinese ink wash painting, which had lasting impact on many painters of his time. He also championed traditional literati art in his own practice and writing at a time when many Chinese artists were rejecting traditional painting styles in favour of Western styles. This exhibition of more than 200 works includes Chen's paintings, calligraphy, poetry, comics, etching and theoretical writing, as well as his correspondence with contemporaneous members of the artist community – discussions which contributed to the modernization of traditional painting in China.
Main image: Wang Dongling, The Thousand Character Classic (detail), inl on paper. Courtesy: Ink Studio and the artist