Critic's Guide: Zurich
Host to Manifesta 11 and ahead of Zurich Contemporary Art Weekend, a look at the best new shows in the city
Vanessa Billy: 'all is porous
'
BolteLang
9 Jun – 13 Aug
Vanessa Billy's sculptural practice has evolved and grown in complexity since she first exhibited with BolteLang, in their inaugural show in 2008; she will have a solo exhibition at the Kunsthalle St. Gallen in September this year. Billy still grapples with the equilibrium and endurance of her materials, but her enquiries have, with time, become more pointedly political. While she also makes works with the simplest of means on paper, such as oil stains or collages, 'all is porous' features cast sculptures in bronze, bio-resin and food grade silicon.   
Vlassis Caniaris
Galerie Peter Kilchmann
11 Jun – 13 Aug
The big galleries bring out their big guns at this time of year – see 'Schwitters, Miro, Arp' at Hauser & Wirth, for example. Peter Kilchmann's spectacle is a broad span of work from the estate of a Greek artist whose themes have, regrettably, become relevant once more. Caniaris's materials fit the Arte Povera template, while his staging is akin to Edward and Nancy Kienholz's, but the timely reconsideration of his work reveal its particular vocabulary. This first showing of the artist in Switzerland raises questions of the artist's and the viewer's role in a time of increased migration, protectionism and unrest. 
Mitchell Anderson & Jon Rafman, 'Posthumous Lives'
Galerie Maria Bernheim
11 Jun – 13 Aug
The newest gallery on Limmatstrasse has, thus far, been a platform for dynamic multi-taskers on the Swiss scene. This continues with a joint presentation by Mitchell Anderson, who makes art when he's not curating the off-space Plymouth Rock. Anderson's work has recently included the tangible stuff that is moved or that people migrate with – street hawkers' wares or football stickers for example - and the meaning it carries, be it economic, religious or superstitious. Rafman, meanwhile, is an online anthropologist, as Gary Zhexi Zhang recently put it for a piece in frieze; his still lifes, for example, portray the gaming crusader through the layered detritus on their desk around a screen.
John Finneran, Adele Röder, Lucy Stein, Jessica Warboys: 'Caught in the Trees'
Galerie Gregor Staiger
8 Jun – 23 Jul
While so many artists now are engaging with the virtual and with a disembodied subjectivity, it is refreshing to find a host of works that still find room for manoeuvre working with definite, direct materiality, with an emphasis on painting. Gallery artist Lucy Stein is joined by three guests, Adel Röder of the DAS INSTITUT collective and John Finneran, both from the US, and the UK's Jessica Warboys, who has the sea as inspiration in common with Stein, both having worked on the British coast of Cornwall for extended periods in recent years.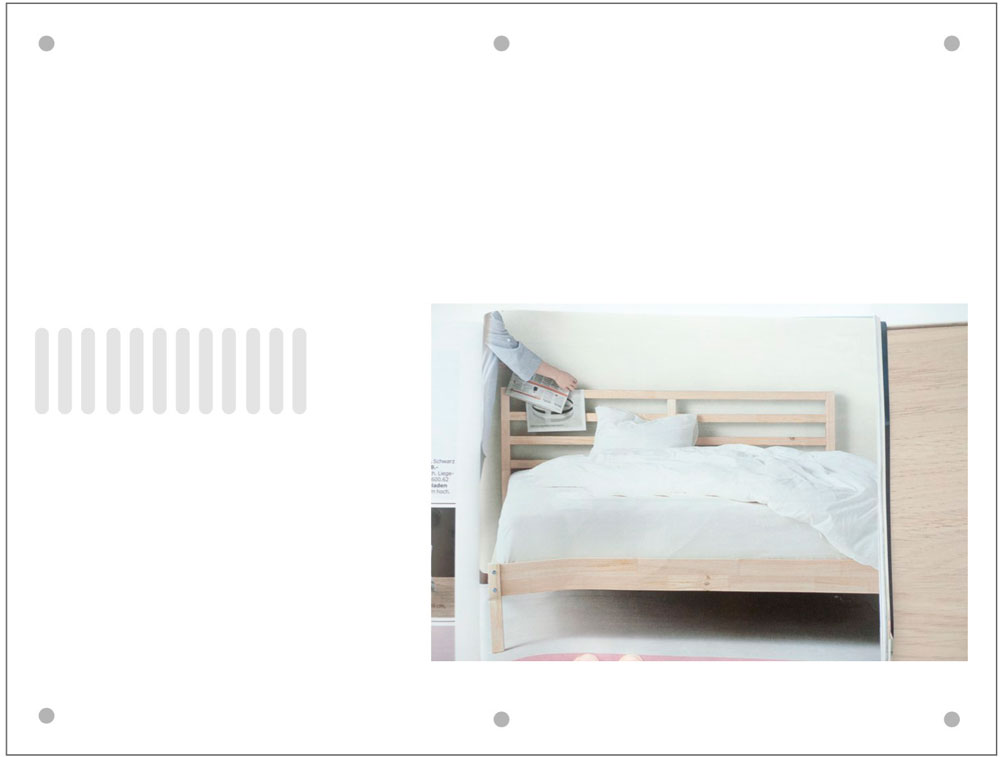 Jessica Pooch, 'Home Staging'
Kunst(Zeug)Haus, Rapperswil
22 May – 31 Jul
It's worth travelling along the lake to see Jessica Pooch's exhibition at the Kunst(Zeug)Haus (in parallel with Gabriel Kuri's solo presentation at the Alte Fabrik). The loft-like building, a former arsenal, has been tastefully and imaginatively renovated; inside exhibitions are zoned rather than separated, all of which makes a suitable backdrop for Jessica Pooch's pseudo-retail space. The transition from exhibition space to interior décor showroom is disconcerting, Pooch's insertions into its fabric even more so, a brilliant meeting of location and topic to riff on the horrors of suburban shopping.
Melodie Mousset, 'There it Should be like it is, Going Inside like This'
Barbara Seiler (Anwandstrasse 67)
May 13 – 18 Jun
Though Barbara Seiler moves into a new space inside the Löwenbräuareal with a solo presentation by Cecile B. Evans opening on the 11th June, there's still time to catch Melodie Mousset's show at Seiler's erstwhile space. The French artist has had her body scanned and organs indexed; these are reproduced in marble and bronze and the exhibition also includes floppy vessels in skin-like silicone. There is also a glimpse of a film, part of Mousset's encyclopaedic project to better know her own material, emancipating its parts while working out new kinds of relations to it.  
Manifesta 11: What People do for Money – Some Joint Ventures
Various venues
11 Jun – 18 Sep
Artist Christian Jankowski's Manifesta has a bewildering structure but at its core are collaborations between artists and other professions such as the fire service, a dog groomer and the city's sewage treatment workers. From these interactions radiate artworks, films and events in several venues, not to mention a floating platform on the lake for screenings and bathing. Jankowski's subject is the condition of labour and money; there are already heated discussions under way prior to the opening about working conditions for the exhibition's staff: let's see how the show tackles the subject.