Frank Lloyd Wright Buildings Added to UNESCO World Heritage List
New York's Guggenheim Museum is one of eight places deemed of 'profound influence, inspiration, and connection'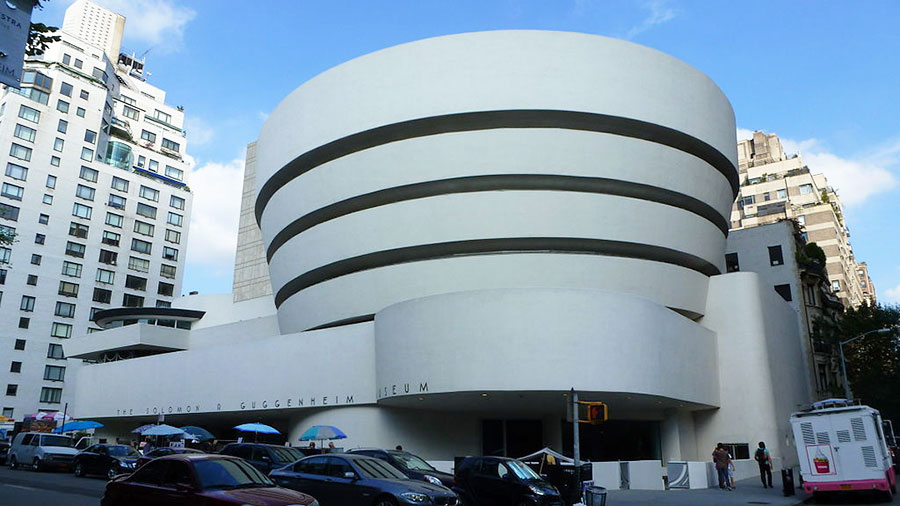 Eight buildings designed my American architect Frank Lloyd Wright have been added to the UNESCO World Heritage List. The news was announced in Baku, Azerbaijan at UNESCO's annual conference.
The new additions to the list include New York's Guggenheim Museum, the Hollyhock House in Los Angeles, the Robie House in Chicago, Taliesin in Wisconsin, Taliesin West in Arizona and the Unity Temple in Illinois, the Jacobs House in Wisconsin and Fallingwater in Pennsylvania. 
In a press release, the World Heritage Committee wrote: 'Each of these buildings offers innovative solutions to the needs for housing, worship, work or leisure', adding that 'these buildings reflect the 'organic architecture' developed by Wright, which includes an open plan, a blurring of the boundaries between exterior and interior and the unprecedented use of materials such as steel and concrete.' 
Wright, who was born in Wisconsin and died aged 91 in 1959, completed over 500 international projects throughout his career. Stuart Graff, president and CEO of the Frank Lloyd Wright Foundation referred to the eight buildings as 'places of profound influence, inspiration, and connection.' According to the foundation, the process of nominating the famed architect's work took more than 15 years as projects needed to adhere to a strict selection criteria. 
While the US withdrew from UNESCO in 2018, the US Department of State's press office released a statement commenting that 'the buildings showcase Wright's influence on the course of architecture around the world.'