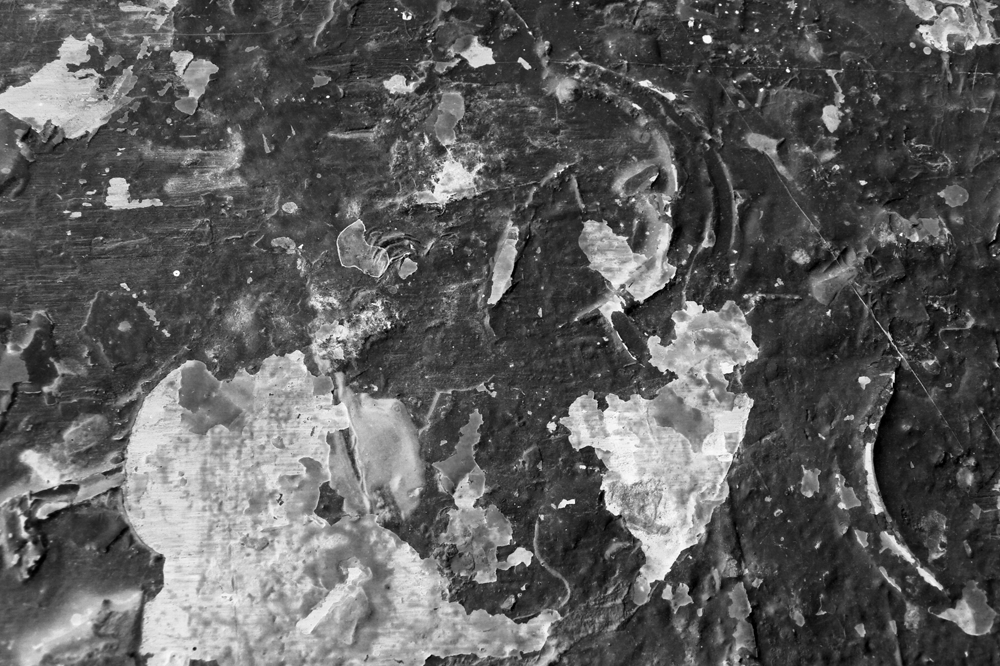 Set in the year 4022, author and architectural illustrator David Macaulay's novel Motel of the Mysteries (1979) follows an amateur archaeological team who stumble upon the buried site of a trashy motel. From their future perspective, it is taken as a royal burial site, all of its contents assumed to relate to some elaborate, sacred ritual. (One scene that sticks in my mind involves a man wearing a toilet seat around his neck, a standard-issue 'This Toilet Has Been Cleaned' strip fastening the lid to the back of his head.) For some years Paul Sietsema has been carrying out a similar – if subtler and less comedic – carefully constructed anthropology of aesthetics. His 2002 film Empire examines the contents of Clement Greenberg's 1960s New York apartment alongside a rococo Paris salon, while Figure 3 (2008) comprises a series of display shots and close-ups of pre-colonial pots and plates from the South Pacific. These quiet, ostensible documentaries reveal themselves only reluctantly: the filmed subjects of both were intricate, three-dimensional miniature reproductions that had undergone a Thomas Demand-like translation from sculptural medium to photographic one.
Sietsema's most recent 16mm film, Anticultural Positions (2010), the sole work in his exhibition at Cubitt (the last show under curator Michelle Cotton's 18-month tenure at the gallery), makes the educational style of Figure 3 explicit by presenting itself as a lecture given by the artist – delivered, quite specifically, 'at the New School, Monday, February 23, 2009, at 6pm.' Divided into eight sections, the 30-minute silent film presents Sietsema's talk as short paragraphs of subtitles on a black screen; he discusses landscape, material and the provenance of painting as being 'capable of bringing us astonishing news from the country of the non-circumscribed, from the country of the formless'. The argument is interspersed with eight segments, shot in black and white, which cut between images of various imprints and leftover marks in what seems to be the artist's own studio. The negative spaces outlined in paint, scratched wood and crumbled bits of concrete hint at the possible appearance of the absent work being described. At the same time they begin to take on organic qualities – of snow, coral and sand – as the studio becomes the ghostly 'formless terrain' the narrator is searching for in art.
Anticultural Positions was Sietsema's response to giving a talk about his work but this self-portrait is, characteristically, a conceptual feint, presenting something visually uninteresting and defined by absence. While the film takes its title from an influential talk given by Jean Dubuffet at the Arts Club of Chicago in 1951, in which he outlined his preference for the thoughtless, unintentional gestures of 'savage peoples' (as he had characterized Art Brut three years before), the actual narration of the film is lifted from Dubuffet's 1952 essay, 'Tabled Landscapes, Landscapes of the Mind, Stones of Philosophy'. The 'I' of the lecture is really a voice from nearly 60 years before; you begin to even suspect the marks and splotches, as prepared props, intentional, 'fake' mistakes.
Sietsema's film manages to create a chronological distance within itself by pasting Dubuffet's mid-century view as a commentary on the present, like an aged professor expounding charming but dated views. That charm also creates a perverse intimacy that leads us to recognize the fulfilment and failures of his words. Sietsema's studio detritus is an illustration of what Dubuffet in his essay called a 'swarm of facts', but their (possibly) unassuming creation and discovery simply left behind in the studio at the same time attest that Dubuffet's search for 'the little, the almost nothing' didn't have to be sought in an exotic elsewhere. Sietsema suggests that our contemporary sensibilities might have attained Dubuffet's stated aim, that these unintentional marks are always made, maybe even already there; we might have found the 'passion, mood and violence' Dubuffet sought, but that it too has been assimilated, rationalized and conceptualized.