What Does Jeff Koons Keep in His Glovebox?
As his collaboration with BMW on the special edition of the BMW 8 Series Gran Coupe is unveiled during Frieze Los Angeles, the renowned artist talks about power, art and driving
A Frieze Partner since 2004, last year saw BMW celebrate 50 years of cultural engagement and announce a new collaboration with artist Jeff Koons on a special artist's edition of the BMW M850i xDrive Gran Coupe. Unveiled on the occasion of Frieze Los Angeles 2022, Koons reveals more about his inspirations in the project in this special interview.
Matthew McLean Tell me, when did your collaboration with BMW begin?
Jeff Koons I met Thomas Girst, Head of BMW Cultural Engagement, at the opening of my exhibition at Berlin's Neue Nationalgalerie in 2008. I told him how much I loved the BMW Art Cars and, a year later, he approached me about a collaborating to produce an Art Car: it actually raced at Le Mans in 2010. BMW's commitment to making excellent products and their involvement in cutting-edge technologies is all relevant to my own artwork, so I was eager to work with them again. Thomas and I started talking about maybe the possibility of sometime making a special edition car and in 2017 they invited me to do just that. And that's how we ended up here today. 
MM How did you approach this seriality: did you set out to make this special edition of the 8 Series distinct from the Art Car, or on the contrary were you looking to reference it?
JK When I was developing the Art Car in 2010, I had a Plan A, a Plan B and even a Plan C. I wanted to make a car that, when it drove by, would go pop-pop-pop. I thought we could use lenticular technology to make it seem like the side of the car was actually morphing as it drove past. Unfortunately, this would have weighed down the chassis too much, so instead I created a design that used symbols of energy instead, like explosions. When BMW approached me about making a second edition, I decided to revisit my original idea – not the lenticular technology, but the dialogue about energy and power. And Matthew, one of the most important aspects of power is community power. The power between the people in the car. You know that power that the driver has? They're behind the wheel, they feel the energy of the car. I wanted someone sitting in the back seat to participate in that too. 
MM That's fascinating and quite unexpected because, for so many people, cars are associated with a particular kind of individualism, a kind of assertive masculine energy. The idea of the driver as a contemporary cowboy…
JK I agree, and to address this was a very critical part of the design of the car: dispersing power throughout the vehicle, making it democratic. In this car everybody has that special adrenaline running through their veins. I really think that, when people look at the individuals in this vehicle, they'll have a sense that they are all supercharged.
MM Thinking about this democratic quality, I wanted to ask: given your famously exacting standards and your pursuit of the mastery of materials, how was it to work with the team at BMW? Did you ever feel a resistance: moments of compromise, of surrendering control?
JK I really enjoyed working with BMW: not only are they committed to producing quality vehicles, they're also curious about new approaches, bringing in people from creative fields to reimagine what a product can be. Things automatically go to the cutting edge, because you're thinking about experience. BMW have said that they've never designated more time to any vehicle that they ever produced than this car. This vehicle takes longer to produce than any other model – just painting the exterior takes more than 300 hours – which indicates their level of commitment. We wanted to make something special because, whenever you create something, you're showing the person who will interact with it – whether it's an artwork or a car – that you care about them.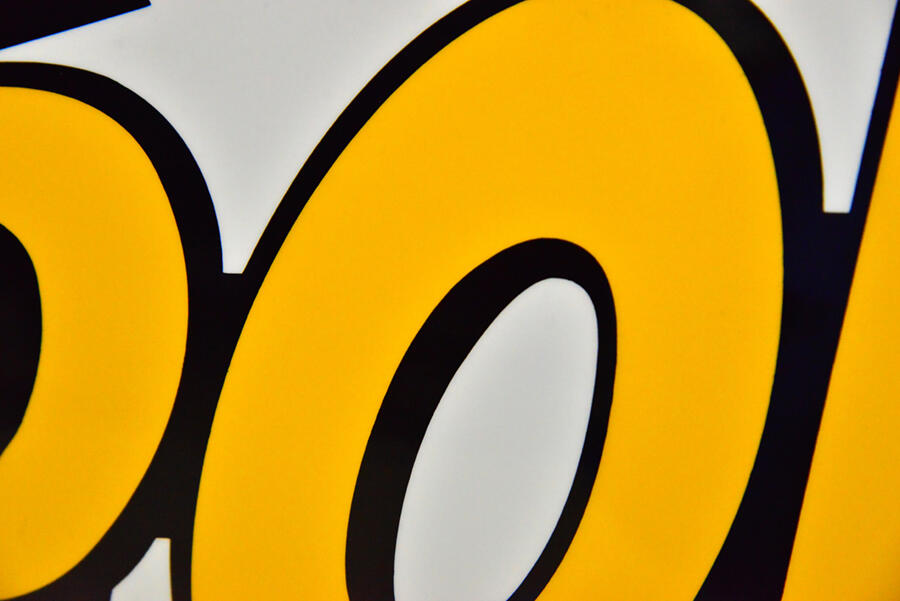 MM So, you designed a car that would impart in its users a sense of being cared for?
JK I would extend that and say it's also about the joy of being together. I could have worked with a two-door sports model, but one of the reasons that I was really excited about working on the Gran Coupe was because it's a four-door car. I have a large family, including my wife and eight children. And I like being with people. So, I designed a car which would heighten this shared experience.
JK I would say that I would hope that the car makes people feel exhilarated, that they understand the opportunities of the self and of becoming: to feel sensations and the desire to have a vaster life. Even though it can seem hard at times, it's easy in life to do the things we really want to do, if we can really just face ourselves, the things that we want to do. We so many opportunities. Every moment we have the opportunities to do the things that we would like to do. We do have the opportunity to have a vaster life.
MM Which is also perhaps another way to think about power.
JK Yes. Marcus Aurelius would state, in some form, that the most important thing that people can do is to be open to all the opportunities that they have. The greatest thing that you can really give yourself is opening yourself to all the opportunities. And that's what I try to practise in life, to be open.
MM You've spoken of the use patina in many of your works to create another, almost spiritual, dimension. Did considerations of surface and shine enter into your thinking about this car?
JK Working different forms of metallic paints in some areas of the car was very important to me. Mirrored surfaces can prompt viewers to reflect. In philosophy, I believe the most often used word is 'reflect'. The ideas that I was working with in this process are ideas about reflecting on one's place in life, what life can be; what our history is, and how we can find our way forward. I think there's a superhero quality to the car. What I mean by that is a sense that, even though life can sometimes seem hard, we just need to find the confidence to do the things we want. Often, we put the brakes on ourselves but, in reality, we have the opportunity to do whatever we want to do. And that's what I try to practise in life: to not make any judgements and to be open to everything, because everything is perfect in its own being.
MM Thinking of the ideal of perfection. how does it feel to create an artwork that, as a functioning vehicle, will be subject to wear and tear from people using it?
JK I designed a car that I always wanted for myself, a vehicle I would look forward to driving. So, in that sense, it's definitely something that should be used. Of course, I hope people perceive the car as special and look to maintain it, so it can still be enjoyed in the future. But life is about pleasure: I accept that, just as there's creation everywhere, there's destruction everywhere, too.
MM Do you remember the first car you ever drove?
JK I always worked when I was young – at a drag strip selling soft drinks, as a busboy – so that I could afford a car. My first car was a convertible Ford Fairlane. I was never that fond of convertibles, but I managed to buy it for about US$800 and it had a nice shape and a four-speed transmission. When I was living and working in Munich during the early 1990s, I had a long-term lease on a BMW. Eventually, I bought my own – a sporty, blue model that I passed on to my daughter.
MM We are circling around it, but I wanted to ask directly: how would you like this car to make people feel?
MM Do you have a favourite drive?
JK My family and I have a farm in Pennsylvania. Originally, it belonged to my grandfather, but it got sold out of the family. I bought it back about 20 years ago. We go almost every weekend and I drive a very large van that seats 11 because we have a lot of children. I enjoy the drive: I can contemplate; I can look at the world around me, at nature. And I love the intimacy. I like that enclosure with my family, experiencing all the different personalities of the family. Vehicles can be very womblike.
MM Do you keep a very tidy car? What would we find in your glovebox?
JK It's tidy. It's pretty tidy. What you'd find in the glovebox is probably a charger for a phone. And some lug-nuts that came off the original wheel-nuts. And I think you'd find some gum.
MM What's next? You also have a show opening in June at DESTE Project Space on the island of Hydra.
JK Yes. Due to COVID-19, that was postponed for a while, so I'm excited it's finally opening this summer. But I am currently busy working on a lot of new projects. In fact, although I've always enjoyed being in my studio, I'm having probably the most fun that I've ever had. I truly believe that this is a wonderful moment for the arts because we can show people a positive vision for the future and help them find more meaning in life and more respect for each other in the world that we share.
Discover more about the Jeff Koons special edition BMW 8 Series Gran coupe on the Frieze Viewing Room.