The Best Shows in Los Angeles Right Now
A guide to the city's autumn exhibitions
Katja Seib, 'Chasing Rabbits'
Château Shatto
21 September – 9 November
'I fucked up' reads an inscription on one of the paintings in Düsseldorf-born, Los Angeles-based Katja Seib's exhibition. A woman fixes her hair in a mirror, while overhead hangs a giant spider's web rendered in chunky knitted cord (a contribution by the artist's mother) fixed to the canvas. Oh – and also a black snake whispers in her ear, and may in fact be the one who fucked up, though the distinction between human subject and animal familiar is ambiguous. The painting, "Die dunkelste Stunde ist kurz vor Tagesanbruch" (The darkest hour is just before dawn) (2019), is no stranger than any other in Seib's debut exhibition at Château Shatto, in which she manifests the creature-crowded psyches of her predominantly female subjects.
Max Hooper Schneider, 'Hammer Projects'
Hammer Museum
21 September – 2 February
Los Angeles-based artist Max Hooper Schneider has his hometown museum debut at the Hammer, where his large-scale installation Transfer Station (2019) fills one of the museum's project spaces. The seething, decadent tableau is an inventory of the artist's predilections and affinities: seashells (both real and fake), heavy metal t-shirts, ring pulls, bullet casings, a jar of cheese balls, a life-size alligator, a giant Oreo cookie, fistfuls of costume jewellery and strings of beads. All are engulfed by a jungle of artificial plants, like a Victorian solarium updated for the end times.
Philip Guston, 'Resilience: Philip Guston in 1971'
Hauser & Wirth
14 September – 5 January
At the Marlborough Gallery in October 1970, Philip Guston revealed to the world the new direction that his paintings had taken over the preceding two years: a cartoony figuration jarringly at odds with the elegant abstract expressionism for which he was known. The critical response was overwhelmingly negative. Guston fled to Rome, where he stayed for months, depressed, on a residency at the American Academy. Many of the paintings he made there, and others from after he returned to the United States, are on view at Hauser & Wirth's near-perfect exhibition. Curated by Guston's daughter, Musa Mayer, the show is a deep immersion in a year of astonishing output – including the surprising and delightful 'Nixon Drawings', a series of acerbic political caricatures that add context to his contemporaneous paintings.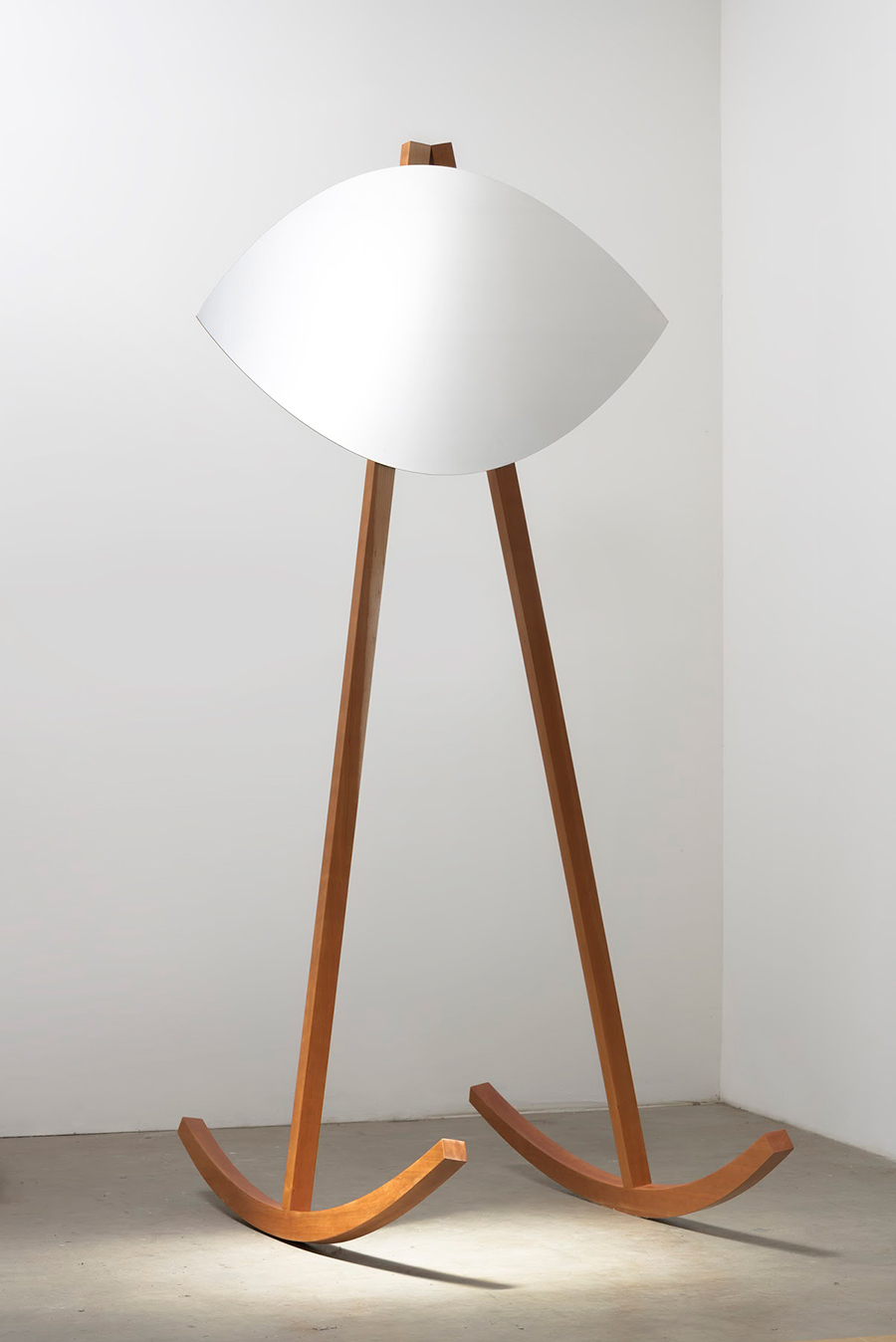 Shana Lutker, 'An Analphabet'
Vielmetter Los Angeles
20 September – 2 November
The prize for the best exhibition title of the season goes to Shana Lutker, whose stutter-inducing 'An Analphabet' draws from the artist's ongoing research into Surrealism. In 1947, Man Ray published Analphabet, a book featuring drawings based on abstracted letters of the alphabet. The word 'analphabet' actually refers to someone who does not recognize letters as letters; what if, wondered Lutker, other signs and objects could be misconstrued as letters too? Lutker's polished stainless steel and wood sculptures stretch the connections between signs, imagistic content and sounds to breaking. 
Moffat Takadiwa, 'Son of the Soil'
Nicodim Gallery
7 September – 19 October
Moffat Takadiwa lives and works in Harare, Zimbabwe, in the neighborhood of Mbare, which is known for its thriving recycling industry. While traditional art supplies are scarce due to Zimbabwe's struggling economy, discarded consumer goods from Western cities overflow the area's landfills. Takadiwa considers the intricate wall-hangings that he stitches together from old computer keys or used toothbrush heads 'post-colonial African Dada'; these abstract tapestries of waste confront Western viewers with the ugly fallout from their late-capitalist lifestyles, giving them the opportunity to buy it back, now redeemed through beauty.
Sayre Gomez, 'X-scapes'
François Ghebaly
20 September – 3 November
Ever a deft exponent of trompe l'oeil, Sayre Gomez continues to expand his reach and hone his craft in 'X-Scapes', a deadpan homage to the grimy urban landscape of Los Angeles. Most successful are the 1:1 facsimiles of doors and shop windows, their hardware, stickers and taped-up advertisements reproduced in mesmerizing detail. New to Gomez's repertoire are the sculptures of parking stanchions that stand in the gallery, their peeling yellow paint superbly rendered in more yellow paint. (Gomez is a fan of tautological perceptual puzzles.) Other new paintings, depicting cell phone towers and illuminated signage against perfect, cliche sunsets, veer rather close to the urban portraiture of Alex Israel.
Orion Martin & Alexandra Noel, 'Bolthole'
Potts
29 September – 17 November
Potts, an artist-run space in a former plumbing-parts store in Alhambra, in the San Gabriel Valley, will be missed by the L.A. art community when it ends its three-year run early next year. 'Bolthole', a two-person show by Los Angeles-based painter Orion Martin and New Yorker Alexandra Noel (stablemates at Bodega, in New York), is less a conversation between the pair than a comfortable hangout couched in mutual admiration. Noel contributes small, floor-based abstract sculptures, though the highlights for me are her tiny, ratchet-tight paintings. Her technical precision is shared by Martin, whose three large, semi-abstract painted reliefs dominate the room in terms of size, ambition and strangeness.
Main image: Orion Martin, Green glass garage, 2019, oil on panel, 61 × 173 × 3 cm. Courtesy: the artist and Potts, Los Angeles