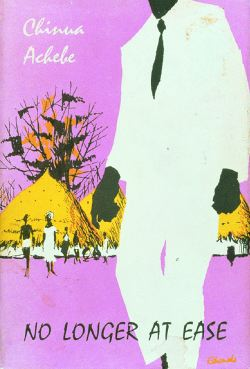 'Century City: Art and Culture in the Modern Metropolis' was the largest exhibition the Tate has ever held. It focused on nine cities during the periods in which they supposedly incubated an avant-garde: Paris (1905-1915); London (1990-2001); Bombay/Mumbai (1992-2001) after the sectarian riots; Tokyo (1967-1973) after the student riots; New York (1969-1974); post-Colonial Lagos (I955-1970); post-war Rio de Janeiro (1950-1964); post-revolutionary Moscow (1916-1930); and Vienna (1908-1918) at the end of the Austro-Hungarian Empire. The curators of the most compelling sections selected artworks which explicitly reflected certain conditions of the city in question, while others assembled artefacts to represent the cultural life of the times. Ultimately, however, much of 'Century City' failed to explore the depth of complexities involved.
Immediately after the Bolshevik Revolution, posters in Moscow's streets declared an avant-garde vision of Communism. 'The streets will be our brushes, the squares our palettes!' Vladimir Mayakovsky exclaimed in 1917. Dziga Vertov's film Man with a Movie Camera (1929) depicts the chaos of a day in the life of the metropolis using frenetic and lyrical film montage. But others sought to transform or transcend - as opposed to celebrate - the city. Aleksandr Deineka imagined it metamorphosed into an orderly Utopia in his lithograph Let's Transform Moscow into a Model Socialist City for the Proletarian State (1931) and Vladimir Tatlin dreamed that one day every comrade would own a Glider (1930), which he designed to resemble Leonardo da Vinci's flying machines.
Vienna was shown by curators Richard Calvocoressi and Keith Hartley to have been a schizophrenic place. Otto Wagner and Adolf Loos planned to bulldoze the old city and rebuild it without its baroque excesses. Behind the cool, public façade of the house Loos designed on the Michaelerplatz in 1910, lurked a private world of repressed sexuality, represented here by Sigmund Freud's couch, and paintings and works on paper by Oskar Kokoschka and Egon Schiele.
The rooms devoted to Rio de Janeiro, filled with the sounds of Bossa Nova and the clean lines and strong colours of neo-Concrete sculpture, also revealed a city threatened by the anti-urbanists. In Le Corbusier's drawings from 1920 for the Autoroute Building Project (which was never realised), an expressway on stilts meanders over the hills in total disregard of the city below.
The artists selected by Donna de Salvo to represent New York didn't have any megalomaniac aspirations to transform the city; Gordon Matta-Clark, for example, was more interested in voids, gaps and left-over spaces. His Bingo, Niagara Falls (1974), a triptych composed of the façade peeled from a house, dominated the room. The politics of space were shown to be gendered and perverse. In photographs of Vito Acconci's performance Seedbed (1972), the artist hides under a floor and masturbates; as you walked above him he would declare 'Your heel rubs against the shaft of my prick ...'.
Tokyo was presented by the curator Reiko Tomii as an impenetrable city. A room was devoted to the grainy, blurred, documentary photographs from the radical magazine Provoke which a contemporary critic described as 'pathetic, as if capturing the sight of a world struggling out of darkness'. In another gallery Nobuo Yamanaka looks out at the city with strained tunnel vision in pinhole photographs.
Lagos and Paris were hardly worth the stopover. The Lagos room, curated by Okwui Enwezor and Olu Oguibe, was simply filled with copies of novels and plays by Chinua Achebe and Wole Soyinka, photographs from family albums, a few shaky newsreels and editions of the magazines Nigeria and Drum. These were presumably meant to provide a time capsule of the era but instead made little sense of Nigeria's fight for, and celebration of, independence from British colonial rule in 1960. The exhibition catalogue declares avant-garde Paris to be the paradigm for 'Century City'. However, curator Serge Fauchereau's displays of rustic images of the Fauves and overly-familiar paintings by, amongst others, Georges Braque and Pablo Picasso - included simply because they incorporated the debris of the city into their Cubist canvases - were a disappointment.
London undoubtedly dominated the 1990s art scene. Nevertheless, to call it avant-garde when it was, on the contrary, essentially commercial seems a little forced. By including Jeremy Deller's humorous 60-hour take on the 'city symphony', Current Research (1998-ongoing), curator Emma Dexter clearly intended to reveal that scene as radical, but much of her selection destroyed this effort. Deller's piece is made up of footage of political campaigns and demonstrations interspersed with that of art openings and the Turner Prize. Dexter tried to replicate this juxtaposition elsewhere but the exhibits mostly came across as incestuous and self-referential rather than political.
A video showed Tracy Emin and Sarah Lucas talking about their 'Shop', which they opened in 1993 in Bethnal Green. All the exhibitors that have ever shown at the now defunct artist-space City Racing (1988-1998) were grouped together in a family tree. Sally Barker, the curator of a mini-museum, exhibited spoof correspondence with the artists she has approached to exhibit there. A revolving hand emerges, like an abject Lady of the Lake, from Bank's Pig Trough (2001) to inform the viewer to 'Fuck Off!'. In another context it might be the provocation it is intended to be, but as part of this exhibition it only reaffirmed the fact that a closed-off, self-congratulatory selection of artists is unlikely to have any impact on the wider world.