Critic's Guide: New York
Ahead of the spring fairs opening in the city this week, a guide to the best shows to see around town
Frank Heath
Swiss In Situ (Swiss Institute off-site space)
17 February – 19 March
A man is on a call to a phone company: 'I'm just trying to get this information to someone else'. That one line might be key to understanding the special loneliness and humour in the two video installations that make up Frank Heath's 'Blue Room'. In both, the soundtrack is a a recording of a phone call from a voice actor to a customer service provider. The same narrator describes a lost hollow nickel containing an SD memory card that, in turn, contains a video of a burning phone booth (The Hollow Coin, 2016). The guy on the phone is trying to get the coin back, explaining its connection to a Soviet spy who used the same device and, in War Pigeon (2017), the pigeons that were used as aerial photographers during World War I. History is conflated with slow shots of architecture, Wikipedia articles, a cityscape, the flaming phone booth. The calls are erratic, their logic and sequence unstable, a narrative device marked by a search for human connection.
Vija Celmins
Matthew Marks Gallery
10 February – 15 April
This is Vija Celmins's first solo exhibition in seven years, and it includes some great examples of the 78-year-old artist's recognizable style. A Painting in Six Parts (1986–87/2012–16) is a collection of six small-scale, black-and-white oil paintings of the sea based on a photograph of the Atlantic Ocean taken by the artist more than 50 years ago. The paintings and drawings of the night sky are similarly romantic and reflective in their look to nature as a subject both visual and loaded with history. Celmins's slow, considered technique is best seen in the sculptures on view: beginning with one found object, pairs or groups of stones and handheld blackboards are on view, where the found object is duplicated and the others are handmade, cast in bronze or carved in wood and painted to match the original. The identical duos do not require a telling apart, but rather, allow a space to linger on specificities. 
Dena Yago
Bodega
25 February – 2 April
The five tableaus that comprise Dena Yago's 'The Lusting Breed' are made of pressed wool felt, a material chosen for its association with femininity, but here displayed protruding the space in a far-from gentle way. Hanging from metal rods, the felt squares are cut through with scenes taken from both art history and contemporary life, which critically look at the image of women's labour, displayed as craft (hence the felt) or affective emotional work. It's a timely subject at a moment when women's rights and bodies are back to be disputed by male politicians. Yago, whose work spans different mediums, subjects, and affiliations, presents an exhibition with a political stake that uses recognition as a way of alienating the viewer from the work. These hanging objects are droopy and dark, and they tap into that uncomfortable moment when an image or a scene rings familiar, demanding the viewer look again and judge whether all is as true or normal as it seems.
Allyson Vieira
Company Gallery
28 February – 2 April
Klaus von Nichtssagend
18 February – 26 March
A sculptor whose installations often occupy the entire space of the gallery, Allyson Vieira is showing a collection of large plastic sculptures at Klaus Von Nichtssagend – all titled Vessels (2016) – arranged beneath a sheet of black construction netting. The display, 'A Pot to Piss In', is all encompassing, with the vessels organized in two long lines on the floor and the shrouding material hung too low to comfortably walk around. At Company, for an accompanying exhibition titled 'Disinherited', the construction netting reappears. Hung from ceiling to floor and hugging the walls, the material provides both a buffer and a window through which to see Vieira's melted Styrofoam, plastic, and resin wall works. Via the introduction of these physical obstacles, the artist posits a reconsideration of the relationship between the body and the work: to look is always to reassess your position.
Tommy Hartung
On Stellar Rays
26 February – 2 April
Comprising a new video, King Solomon's Mines (2016), and a group of new sculptures, Tommy Hartung's 'Jinns' is closely related to the artist's 2014 presentation at the gallery, which included The Bible (2014), a 48-minute video montage of animation, news footage, and video clips. Hartung's interest in religion and its lasting effect on nations is again present: King Solomon's Mines overlays hand-drawn animation on footage shot in the Tibesti Mountains in northern Chad, a site associated with colonialism, wars, human trafficking through Libya to Europe, and, contrastingly, tourists on safari. Hartung's videos combine history with fiction, mystical atmosphere with religious sentiment, in a way that reflects on how complexities of geopolitics are rooted in the humankind's earliest stories.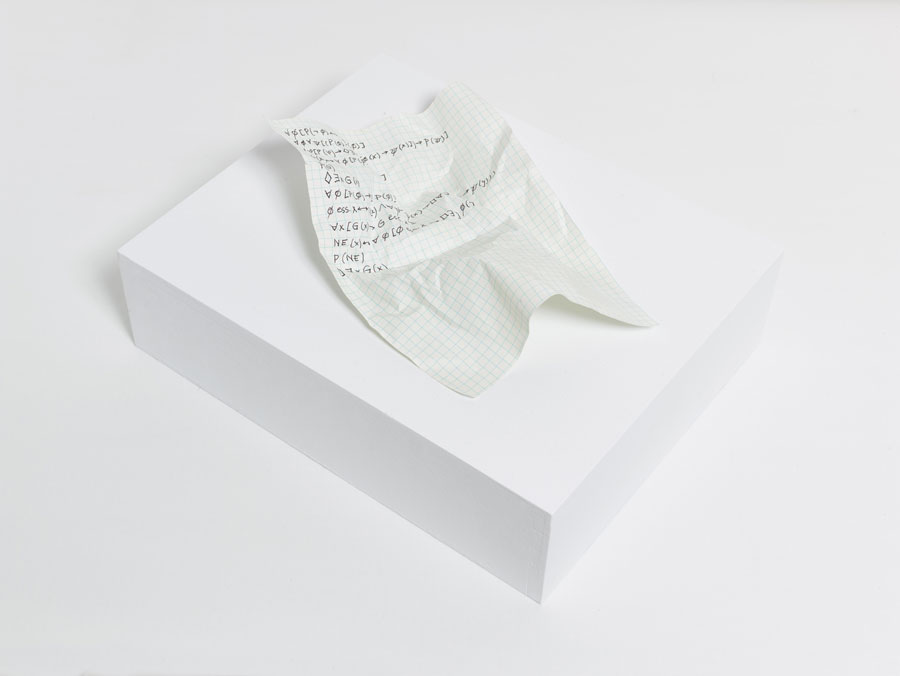 Luis Camnitzer
Alexander Gray Associates
23 February – 1 April
Luis Camnitzer's influence as an academic and writer is complemented by his artistic work, which uses traditions of conceptualism to discuss subjects such as Latin American politics (Camnitzer, a German-born Uruguyan, has lived in New York since the mid 1960s) and art education (his installation A Museum is a School – a text work reading 'A museum is a school: the artist learns to communicate, the public learns to make connections' – has been widely shown since 2009). At Alexander Gray, he presents 'Short Stories', a body of work looking at the passage of time. The collection itself is self-evident – The Time Project (2017), for instance, brings together a video of a river flowing and a series of stopped clocks – but the result is so accurately displayed, so exact, that these become imbued with meaning. Another short story is produced by five copies of the unabridged Merriam Webster dictionary, which are left open in a vitrine: the last word on each set creates a narrative that is also the title of the work: Bereaved Bird Bit Bloody-faced Bohemian (2017).
Jos De Gruyter and Harald Thys
Gavin Brown's enterprise
25 February – 30 April
Jos De Gruyter and Harald Thys met in art school in Brussels in 1987. Their first collaboration, Mime in the Videostudio (1988), is a five-minute video that finds Thys amongst the video equipment in the school's basement, playing out different characters in what amounts to a critique of the educational system but also includes the story of an ex-priest who ran the video studio and the pornography he hid amongst the supplies. Alongside a selection of films the artists made throughout their career, Videostudio forms part of 'Xanax Film Festival' at Gavin Brown's Grand Street space, where different works will be screened for the duration of the exhibition, with a different programme each day of the week. Since their art school days, De Gruyter and Thys have created a recognizable body of work spanning video and sculpture, all of which is depressing and tragic, yet funny and light-hearted. In a single exhibition, this combination is hard to digest. Accordingly, the 'Xanax Film Festival' is not light relief, but rather a complex system created in attempt to deal with the world.
Other shows in the city:
Some other shows to see, in no particular order and all around town: paintings and installations by Arte Povera artist Pier Paolo Calzolari at Marianne Boesky (until March 25). Ken Okiishi's love song to New York in his exhibition at Reena Spaulings Fine Art (until March 5), which includes a selection of his early films as well as one recording all the photos taken on the artist's iPhone between 2013–16. Simon Starling's new exhibition at Casey Kaplan, which traces three photos of immigrants arriving at Ellis Island (February 23–April 22). Three new frescos by Camille Henrot (of animals that mate for life) at the upstairs gallery at Metro Pictures, and in the back gallery at Luhring Augustine, paper works, concrete poems, and small objects by Willys de Castro. The gallery's huge Bushwick space is dedicated to works by Jeremy Moon, the first solo presentation of the late artist's work in the US.
For more shows on in New York, visit On View here.