Critic's Guide: Turin
With the opening of Artissima this week, a guide to the best shows and events across the city
'Come una falena alla fiamma' (Like a Moth to a Flame)
OGR and Fondazione Sandretto Re Rebaudengo
3 November 2017 – 14 January 2018
The Officine Grandi Riparazioni (OGR, the Large Repairs Workshops once used for train maintenance) is a new 20,000 square metre post-industrial hub for the arts liberally fuelled by the banking foundation Fondazione CRT. After years of restoration, it opened its doors in late September with concerts, guided tours, educational projects, and a site-specific installation – Procession of Reparationists (2017) by William Kentridge – in the courtyard. 'Like a Moth to a Flame', curated by Tom Eccles, Mark Rappolt and Liam Gillick, is OGR's first major exhibition. Introduced by Cerith Wyn Evans's neon In girum imus nocte et consumimur igni (2006) – an homage to the palindromic title of Guy Debord's 1978 film – the show stages and remixes the passions of Turin-based collectors and collections. Expect statues of pharaoh Thutmose and goddess Sekhmet, on loan from the city's Egyptian Museum, medieval illuminated bibles and ceramics from Palazzo Madama, as well as video installations, paintings, and photographs from Galleria d'Arte Moderna, the Castle of Rivoli and Fondazione Sandretto Re Rebaudengo (where a chapter of the exhibition is also on show), which co-organized the exhibition to celebrate its 25th anniversary.
Sanya Kantarovsky, 'Letdown'
Fondazione Sandretto Re Rebaudengo
3 November 2017 – 25 February 2018
Born in Moscow in 1982, and based in the US since his youth, Sanya Kantarovsky's response to the imposing minimalist architecture of Fondazione Sandretto Re Rebaudengo, designed by Claudio Silvestrin, is to turn one of its pristine white-cubes into a Khrushchyovka – those iconic prefab concrete apartment blocks from the Nikita Khrushchev era. In a large mural, the decaying Soviet structure is still standing, though on the verge of being destroyed by a crane: a collapsing social utopia. Along the walls, a series of new paintings seem to conjure the lives and stories of the building's imaginary inhabitants – think of Georges Perec's Life a User's Manual (1978), a novel whose characters all share the same address. The overall mood, says the artist, is 'quite dark and brutal', while the exhibition's title, 'Letdown', refers to the precise moment when milk is released by the breast: 'a magical feeling which is not available to both sexes, a simultaneity of fulfilment and disappointment.'
Anna Boghiguian, 19 September 2017 – 7 January 2018
Cécile B. Evans, 3 November 2017 – 7 January 2018
Gilberto Zorio, 2 November 2017 – 18 February 2018
Castello di Rivoli
Anna Boghiguian's first comprehensive retrospective (curated by Carolyn Christov-Bakargiev and Marianna Vecellio) at the Castle's Manica Lunga is a tour de force in imagination and manic graphic skill. The artist's powerful all-over-the-place drawings, sketches, books and collages are shown together with sculptures and large installations. Opening with Boghiguian's early notebooks and her new series of works on paper, An Incident in the Life of a Philosopher (2017), inspired by Friedrich Nietzsche and his infamous breakdown which occurred in Turin, the show closes with a parade of large cutouts, titled Promenade dans l'inconscient (A Walk in the Unconscious, 2016–17). In the Castle's project room, Cécile B. Evans (winner of Artissima's illy Prize 2016) presents Amos' World: Episode One (2017), the first chapter in a new series of video works and installations in which the inhabitants of a dystopian modernist building appear far less happy, well-behaved and conformist than Amos, its self-obsessed architect, originally envisioned. As Rivoli is also the splendid temple to Italian Arte Povera, do not miss the Gilberto Zorio retrospective, opening this week and covering more than 50 years of the artist's career.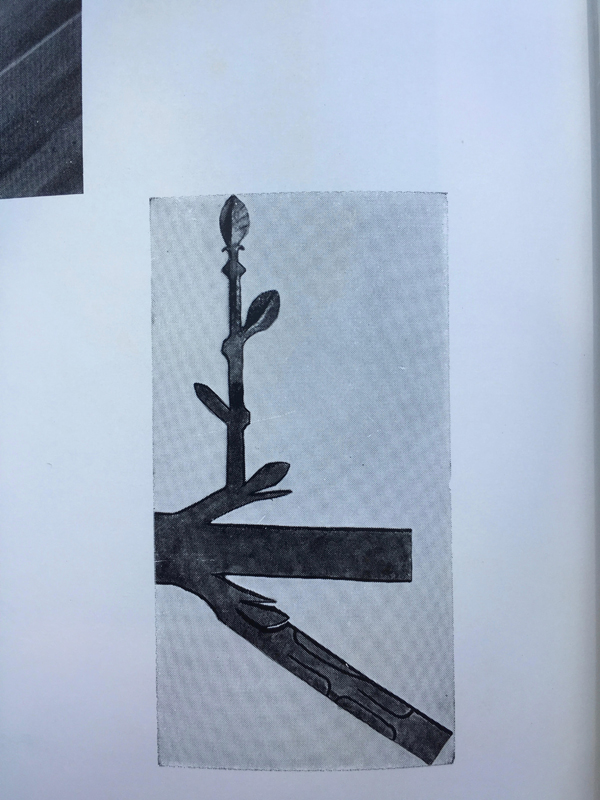 Pablo Bronstein, 'The largeness of China seen from a great distance'
Galleria Franco Noero
31 October 2017 – 3 February 2018
Martino Gamper, 'Tabula Rasa'
Museo del Risorgimento
31 October 2017 – 5 November 2017
FLAT Art Book Fair
Palazzo Cisterna
3–5 November 2017
Ettore Sottsass, 'Le pagine'
Palazzo Birago di Borgaro
3–12 November 2017
Turin's old palaces are places of wonder. At Galleria Franco Noero's central venue in Piazza Carignano, an 18th century apartment rich in boiseries, faded mirrors, stuccoes and frescoes, Pablo Bronstein echoes the Japonisme of the rooms with an ad hoc block wallpaper, with optical patterns of sloping green-tiled roofs.
Grab a free ticket to visit the nearby Museo del Risorgimento, in Palazzo Carignano, where Martino Gamper has set up a temporary installation in the Sala Codici: a long table, made of seven individual pieces in wood and linoleum, with vases, embroidered napkins, tableware, hand-blown glass, bamboo vases and, in Gamper's own words: 'Ikebana-ish' flower compositions, as if awaiting a banquet.
Around the corner, drop by Palazzo Cisterna, which hosts the first edition of FLAT, a book fair gathering artists' books, rare editions and special publications, while the exquisite books by Ettore Sottsass are on show at the adjoining Palazzo Birago, in the exhibition 'Le pagine' (Pages) curated by Elena Volpato.
Niki de Saint Phalle
Museo Ettore Fico
4 October 2017 – 14 January 2018
Uriel Orlow
Parco Arte Vivente
5 November 2017 – 17 March 2018
Niki de Saint Phalle and Italy had a long love story. Not only did the artist participate in the 1970 anticlerical 'funeral' of Nouveau Réalisme in Milan – where she 'painted' an altar with bullet holes from a 22-calibre shooting session – she also devoted two decades of intense work to her Giardino dei Tarocchi (Tarot Garden, 1979–96) near Capalbio, in Maremma. There, she recreated in steel, ceramic, mirrors and glass, the 22 Major Arcana of the tarot deck and set up a studio inside the breast of one of her voluptuous sculptures. The Museo Ettore Fico dedicates two twin exhibitions to the artist: one in its new central venue, MEF Outside, with works ranging from the late 1950s, to the first, colourful, feminist sculptures from her 'Nana' series of the early 1960s and onwards; the other venue, located in the peripheral neighbourhood of Spina 4, gathers a selection of drawings, studies and maquettes created by the artist for her infectiously joyful 'Garden'.
For another immersion in urban nature, head to PAV (Parco Arte Vivente), a public park and experimental art centre conceived by artist Piero Gilardi, where Uriel Orlow displays his enquiries on the politics of botany with 'What Plants Were Called Before They Had a Name', curated by Marco Scotini.
'Paranormal. Tony Oursler vs Gustavo Rol'
Pinacoteca Agnelli
3 November 2017 – 25 February 2018
You might not have heard of Gustavo Rol but from the 1930s until his death in 1994 Rol was a true superstar of the fabled dark side of Turin's cultural milieu. A painter and 'spiritual master', he was apparently well-versed in telepathy, clairvoyance, healing and time travel, and counted amongst his friends and acquaintances movie directors such as Fellini, as well as members of the Agnelli family, Turin's undisputed car-manufacturing aristocracy. Invited by curator Paolo Colombo to exhibit at the Pinacoteca, the Renzo Piano-designed glass bubble perched atop the Lingotto, the site of the former FIAT automobile factory, Oursler has created a new series of works ('Ex Voto', 2017) inspired by his visits to the Turinese Chiesa della Consolata. Also on display are fragments of his vast collection of paranormal ephemera and he has delved into Rol's story by harvesting objects and memorabilia from numerous local sources. 
Francesco Pedraglio
Quartz Studio
31 October – 5 November 2017
Quartz Studio, in the Vanchiglia neighbourhood, is a small not-for-profit exhibition space run by Francesca Referza and her husband Paolo. Opened in 2014, it has an impressive record of site-specific exhibitions by artists such as Allora & Calzadilla, Salvatore Arancio, Ryan Gander, Adrien Missika, Jonathan Monk and Athena Vida. This week it hosts a special event organized by gallery Norma Mangione: 'Racconto antiorario (6 Costellazioni)' (An Anti-clockwise Tale (6 Constellations)), a hypnotic 'performance on video' by London and Mexico City-based Francesco Pedraglio. Here a camera rotates anti-clockwise around a column, while a series of abstract images emerge from the dark and the artist's voiceover intertwines six possible stories. 
Main image: Sanya Kantarovsky, Komplex, 2016, oil and watercolour on canvas, 1.9 x 2.5 m. Courtesy: the artist, Marc Foxx, Los Angeles, Tanya Leighton, Berlin, Luhring Augustine, New York, Stuart Shave/Modern Art, London; photograph: Robert Glowacki