Rem Koolhaas and Wolfgang Tillmans Aim to Re-Brand the EU
In other news: a stay of execution for the NEA and NEH and the most popular exhibition of 2017
An open call for ideas to re-brand the European Union has been issued by artist Wolfgang Tillmans and architect Rem Koolhaas. 'The brief is to send us proposals for communicating the advantages of cooperation and friendship amongst people and nations,' they write, adding: 'We need messages, how the Union works and how life would be without it. And we need ideas how to challenge the organisation itself, how to make it better.'
Vocal pro-EU advocates Koolhaas and Tillmans are part of the group Eurolab which is participating in a four-day forum titled 'Act for Democracy!' taking place in Amsterdam from 31 May – 3 June: 'Eurolab is a fact-finding mission of what went well and what went wrong in the last 25 years of communicating Europe' their statement says.
'Eurolab wants to collect ideas about how cooperation and solidarity can be spoken for in a fresh and compelling way to large audiences. How can the European Union be valued by its citizens and be recognized as a force for good, rather than as a faceless bureaucracy?'
Proposals in pdf form can be sent to info@cultureforum.eu before 18 April in the form of drafts, designs, photos, poems, words, and short film scripts 'that can contribute to an improved communication campaign for Europe.'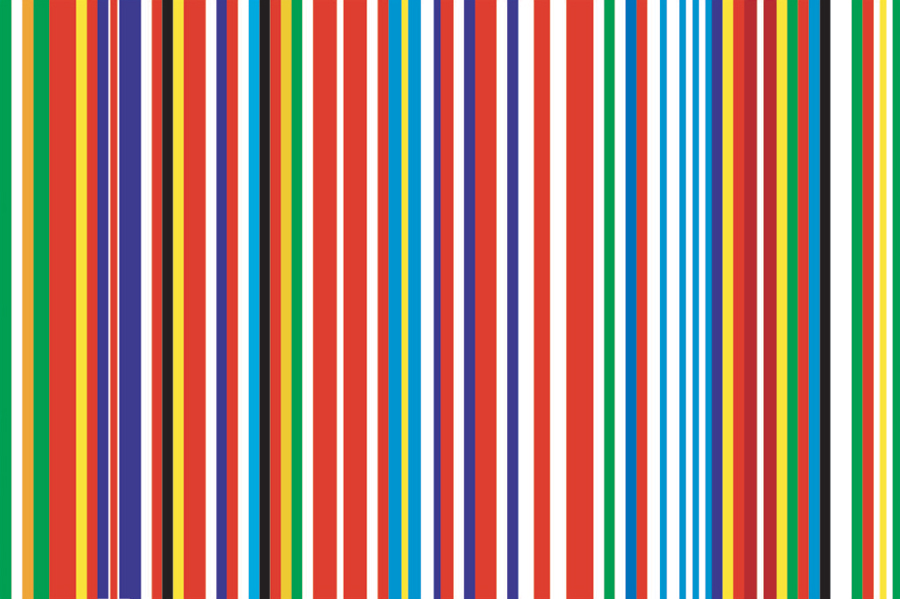 Photographer Nicholas Nixon has retired from the Massachusetts College of Art and Design following accusations of inappropriate behaviour. Renowned for his intimate black-and-white portraits that document a range of communities, the seventy-year-old Nixon has work in the collections of the Metropolitan Museum of Art, the National Gallery of Art, and the Museum of Fine Arts, Boston among others. Speaking to The Boston Globe MassArt president David Nelson said: "Nick has been widely known for a provocative teaching style in a creative art school environment that he believed was inspiring to his students,' adding: 'This investigation – which has not even begun yet – is to determine whether or not Nick made inappropriate comments in the classroom. In fairness, we hope the investigation can be completed before any conclusions are drawn.'
President Donald Trump has granted the NEA and NEH a stay of execution by signing off on the USD$1.3 trillion federal spending bill last Friday. The new bill allocates $152.8 million to both the the NEA and NEH, $3 million more than each received for the last fiscal year. While safe for now, along with the Institute of Museum and Library Services the NEA and NEH are both still in danger of being slashed in the president's 2019 budget proposal. The US Bureau of Economic Analysis and the NEA released a report that found the arts contribute $763.6 billion to the US economy, which is more than the agriculture, transportation, or warehousing industries. It also stated that the cultural sector employs $4.9 million workers across the country who earn more than $370 billion.
In UK politics: Jeremy Corbyn, has belatedly apologized for supporting an anti-capitalist mural featuring Jewish-looking bankers, which was painted in London in 2012 by the LA-based street artist Mear One (Kalen Ockerman). The apology came after accusations that Corbyn has failed to deal with a series of cases of antisemitism in the Labour party.
More than 20 British members of the Artist Pension Trust (APT), an initiative intended to provide pensions to contemporary artists, are taking legal action to remove themselves from the programme claiming it is being run ineffectively, The Guardian reports. Among them are Jeremy Deller, Douglas Gordon, Bob and Roberta Smith, David Shrigley and Richard Wright. The trust faced a backlash last July, when artists voiced their disapproval of plans to charge its members a monthly storage fee.
A former intern is suing UK-based culture magazine and media company Monocle for unpaid wages following her experience of working at the company for GBP£30 a day, and not receiving a fee for a magazine feature. Unpaid or low paid internships are common practice across the creative industries of the arts, fashion and journalism; in the UK there are at least 70,000 interns, around a third of whom are unpaid. Addressing Monocle in a long read for The Guardian she states: 'I would also like you to start paying all of your current and future interns the statutory national minimum wage – and ideally the voluntary London living wage – so people like me can be paid fairly.' She says, adding: 'But more than that, I would like you to do it so people unlike me – who can't feed, clothe and house themselves for little more than £3 an hour – can have a fair crack at joining one of the most competitive and socially exclusive industries in this country.'
In Museums News:
The Art Newspaper published its annual figures for the most popular art exhibitions of 2017, with a show of Buddhist sculpture at the Tokyo National Museum gaining the highest daily number of visitors while the four-year-old Fondation Louis Vuitton boasting the highest total number of visitors – more than 1.2 million visited its Shchukin Collection show of impressionist and modern works. Four shows at the Guggenheim Bilbao and two at the Centre Pompidou feature in the top 20, which also included shows in Brisbane, Melbourne and Rio de Janeiro.
Beijing's National Museum of China has leapfrogged into second place on the most popular museums list drawing just over 8 million visitors last year, beating the Metropolitan Museum of Art in New York, the Vatican Museums and the British Museum in London. Though pulling fewer visitors than a few years ago, the Louvre in Paris still holds top spot with 8.1 million visitors last year.
Meanwhile it's less good news for UK museums which have seen a decline in visitor numbers since 2014, new figures compiled by The Art Newspaper and by the Department for Media, Culture and Sport show.
A 'selfie museum' in Indonesia has faced a backlash on Instagram after appearing to have plagiarized well known artworks by Chris Burden and Yayoi Kusama and a popular room at the Museum of Ice Cream – another made for Instagram 'cultural experience destination' with multiple locations across the US. 'Rabbit Town has grown ever more notorious for their blatant disregard of artist's intellectual property," a representative for the Museum of Ice Cream told artnet News. 'Instagram's legal department has already been notified about this attempt to circumvent our efforts and we anticipate it being shut down very soon.'
The Centre Pompidou has announced the winning architects for its offshoot branch in Brussels. The new culture hub housed in a former Citroën garage will be transformed by a team comprising ces noAarchitecten from Brussels, Zurich-based EM2N and Sergison Bates architects from London. 'The new centre, under the name Kanal-Centre Pompidou, will bring together the 12,200 sq. m Museum of Modern and Contemporary Art, an architecture centre (CIVA Foundation) and public spaces devoted to culture, education and leisure,' a statement says. The Kanal-Centre Pompidou is due to open 2022. The Brussels-Capital region – which acquired the 16,000 sq. m Art Deco-style building in October 2015 – is the project's main funder, with the conversion expected to cost EUR€122m.
In Appointments:
The Brooklyn Museum has announced Kristen Windmuller-Luna as consulting curator of African art and Drew Sawyer as a curator of photography. They will take up their posts in April. The Hepworth Wakefield have appointed design critic and former frieze columnist, Alice Rawsthorn as the new Chair of The Hepworth Wakefield. Rawsthorn will take up the role in May 2018 when the gallery's first Chair, David Liddiment steps down after a seven year term. Andreas Rumbler, chairman of Christie's Switzerland, will join gallery Lévy Gorvy as a partner in November, to serve as the head of a new office in Zürich to be known as Lévy Gorvy and Rumbler. Kate Middleton, the Duchess of Cambridge has been announced as Royal Patron to the V&A museum in London. 'The patronage reflects Her Royal Highness's continued personal interest in the visual arts, photography and design,' a statement said.
The innaugral Riga International Biennial has announced its 99-strong artist list. Curated by Katerina Gregos, and running from 2 June – 28 October, artists include Adrián Villar Rojas, Jonas Mekas, Mark Dion, and Trevor Paglen.
Finally, in New York:
Andrea Bowers, Pope.L, Duane Linklater, Naufus Ramirez-Figueroa and Marinella Senatore will be showing work on the High Line, New York this April. High Line Art is curated by Cecilia Alemani, former curator of Frieze Projects New York.
Get our bi-weekly art world news briefing straight to your inbox by signing up here.