Featured in
Carsten Nicolai: Stool
Choose a single object of special significance from your working or living environment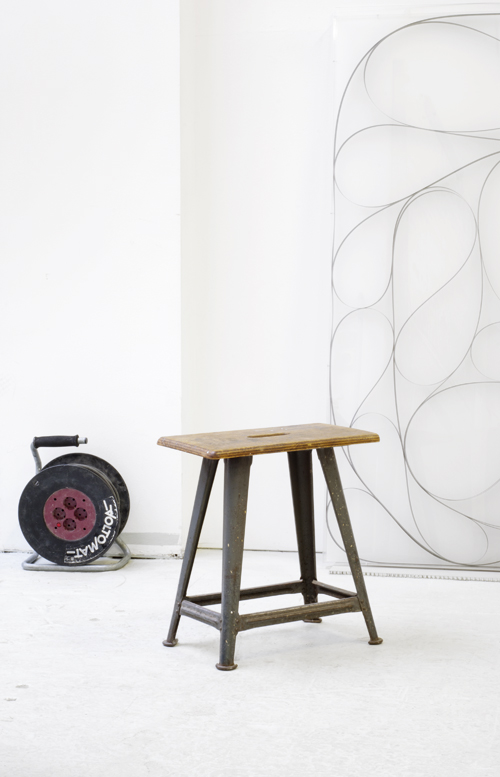 In the early 1990s, I had my studio in Chemnitz, the town where I grew up. After 1989, several nearby textile factories were abandoned. During one of my 'excursions' to one of them I found ten of these stools. At first, I thought they were just practical items, robust things made of folded sheet metal with a hole in the wooden seat so that one could pick them up.
Years later, when I visited the Bauhaus in Dessau, I saw an identical stool in a similarly used state. It had been among the original furnishings selected when the Bauhaus opened in 1925: standardized, mass-produced and relatively cheap to make. These stools came from a small metal goods manufacturer called ROWAC – Robert Wagner Chemnitz.
Because they have been with me for 20 years and are part of the history of the Bauhaus, these stools have taken on a special significance. I have them around me every day in my apartment and in my studio. They are not only part of the furniture, but also part of my biography.
Translated by Nicholas Grindell
Carsten Nicolai is an artist, composer and musician. His installation unidisplay (2012) is currently showing at Museum für Moderne Kunst in Frankfurt until 5 May; his solo exhibition observatory at IBID Projects in London runs until 20 April and his exhibition crt mgn at Galerie EIGEN + ART in Berlin is on view from 11 April until 18 May.