Critic's Guide: Mexico City
With Zona Maco opening in the city today, a guide to the best exhibitions across the Mexican capital
'Artaud 1936'
Museo Tamayo
10 February – 20 May
This two-part exhibition revolves around the nine months that the multifaceted French writer Antonin Artaud spent in Mexico in 1936 – particularly in the Sierra Tarahumara in the northwest of the country – and his short sojourn's multiple and extended aftermaths. Amended and rearranged after its first installment, the show will explore the impact that Mexico had on Artaud's work, as well as the influences that his creative practice has had on different generations of artists, filmmakers and other cultural practitioners. In a speculative way, Manuel Cirauqui's curatorial premise also incorporates documents alongside pre-Columbian artifacts that Artaud may or may not have encountered, putting them in dialogue with the work of local and international artists such as Germán Cueto, Lucio Fontana, Maria Izquierdo, José Clemente Orozco, Nancy Spero and Javier Tellez.
Melanie Smith, 'Fake and Farce: Backdrops for Seven Scenes'
Proyecto Paralelo
6 February – 24 March
This exhibition continues Melanie Smith's investigation into the politics behind proverbs and fables in 16th century Flemish painting. Last year Smith organized the show 'Obscuridades Bucólicas' at La Tallera in Cuernavaca, south of Mexico City, for which she conceived a series of tableaux vivants restaging different scenes in the paintings of Hieronymus Bosch and Pieter Brueghel the Elder's, that explored the morality of genre painting from a contemporary perspective. The seven activations of these iconic representations – which give the Paralelo show its title – were not only transferred back into painting, but also only recorded by security cameras that have now become an installation. This new exhibition expands on Smith's earlier interest in the tension between the pictorial representation and the moving image, and in the way they can both be distorted as soon as they shift cultural contexts.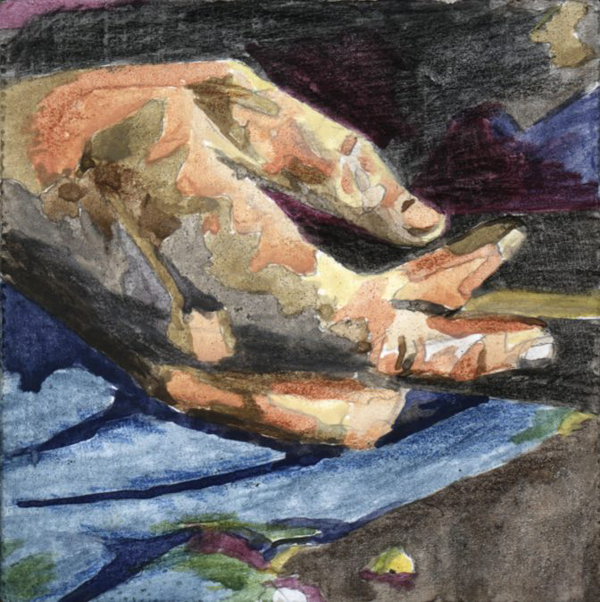 Camel Collective, 'Strong Female Lead'
Parque Galería
3 February – 24 March
In light of the recent debates in which sexism and harassment have often come hand in hand, Camel Collective's latest exhibition throws light on the gendering of labour by posing a simple question: 'Do you like movies with a strong female lead?' The collective dismantles two myths that usually play against each other: that of the resilient, rational man, and the mysterious, sensuous woman. By combining the use of real and fictitious female characters, seductive body parts, and motivation for hard work, the included sculptures, photographs and a multichannel film hope to give visibility to the female subject's invisible hands pulling the strings behind much cultural production. It remains to be seen, if this gesture 'sufficiently evokes the hidden productive and reproductive labour that goes into the machinery of society' – a question the collective pose to themselves without any pretension to provide a definitive answer.
Pablo Vargas Lugo, 'Atlas'
Museo Universitario del Chopo
6 February  – 22 July
Nodding to what has become known as the 'Stargate' sequence in Stanley Kubrick's 2001: A Space Odyssey, Pablo Vargas Lugo's Atlas (2018) pays homage to British filmmaker's 1968 film, in which early special effects and the influence of psychedelia coalesce, pointing to a historical shift in pop culture's manifestations of conscience and perception. Using this as a kind of template, Vargas Lugo projects the obsessive research he has carried out for the past ten years on anomalies in the identifying wing patterns of different butterfly species. As if reversing Kubrick's early depiction of outer space, the artist offers an amplified vision into a microcosm that dislocates hierarchies of scale, lineage and time, over an original soundtrack commissioned by composer Juan Cristobal Cerrillo.
Carlos Amorales, 'Axioms for Action (1996–2018)'
Museo Universitario de Arte Contemporáneo – MUAC
10 February – 16 September
A survey of Carlos Amorales's 22-year career, this exhibition presents itself as an interpretation of the artist's essay 'Axioms for Action' (2016–17) which is meant to be revisited with every forthcoming iteration of the show. Responding to the conceptual premises and research behind the artist's constructed persona, the show is conceived as a script and a checklist that resists attempts at retrospective reading of the work – a statement of intent that the artist shares with many of his contemporaries. This is an exhibition project that values difference over repetition, flexibility over linearity, the first version of which will bring to the fore the staged features of a practice that is greatly based on the artist's collaborative creations and its interventions in social space.
Ricardo Nicolayevsky, 'In and out of Frame'
Sala de Arte Publico Siqueiros
29 November 2017 – 1 April, 2018
This first monographic exhibition of Ricardo Nicolayevsky in his native Mexico is a chronological display of films and videos that includes his early experimental animations and visual essays shot in New York (1982–83) focusing on the urban dynamics of the city and the different characters who inhabit it. Working from a personal perspective, Nicolayevsky made a signature of his intimate portraits of friends, self-portraits, and his 'Lost Portraits: Group Portraits', as he called them, that incorporated the post-punk and queer aesthetics of the time and refer to the AIDS epidemic of the 1980s. By 1985, the artist decided to remove these visual vignettes from public view, only to retrieve them in 1999 and set them to music by his band Silent Opera. This exhibition is a unique opportunity to experience a raw and seemingly unedited compilation of two decades of work of an early representative of the LGBTTQ* community in Mexico and his multifaceted interactions with the music and visual arts scenes.
Oa4s, 'Spirit butterfly X'
Lodos
5 February – 31 March, 2018
This exhibition by the duo Oa4s (Temra Pavlović and Michael Ray-Von) is a speculative exploration of the impact that one (alien) body may have on another. It operates as a riddle in which the visitor has to immerse him or herself in the poetic narrative of a soundtrack to fully experience the effects of distillated sweet potatoes, of fluoride on the human brain, of the three-dimensional form of a virus exponentially grown, or of the convoluted traces of night drawings. Populated by the dreamy presence of butterflies and fairies, the show also operates as a fresh and optimistic metaphor of the political displacement of bodies and their social interaction when changing landscapes and territories.
ZONAMACO runs at Centro Citibanamex, Mexico City from 7–11 February.
Main image: Pablo Vargas Lugo, Atlas (detail), 2018, film still. Courtesy: the artist and Labor, Mexico City