Drew Sawyer's Five Favorite Works from Frieze New York Viewing Room 2023
The Brooklyn Museum Curator of Photography selects works by Farah Al Qasimi, Maia Ruth Lee, David Goldblatt, Carlos Villa and Jack Whitten
FARAH AL QASIMI 
Six Different Screams, 2021 
Archival inkjet print in artist's aluminum frame 
10.04" x 48.43" (25.5 cm x 123 cm) 
Edition 2/5 
$17,000
Presented by François Ghebaly
I'm a fan of Farah Al Qasimi's photographic work, which often explores gender, consumerism, taste, and power in the Gulf region through seemingly banal but visually complex images of everyday life. She's also an avid fan of horror films, which is probably more apparent in her film and video work. This series, featuring six photographs of open mouths, may relate to screams from watching a scary movie, but like so much the horror genre, also serves as a metaphor for our terrifying times.
MAIA RUTH LEE 
B.B.M Cobalt Umbra 1-43, 2023 
Ink on canvas 
59.02" x 59.02" x 0.98" (149.9 cm x 149.9 cm x 2.5 cm) 
$10-20k
Presented by Tina Kim Gallery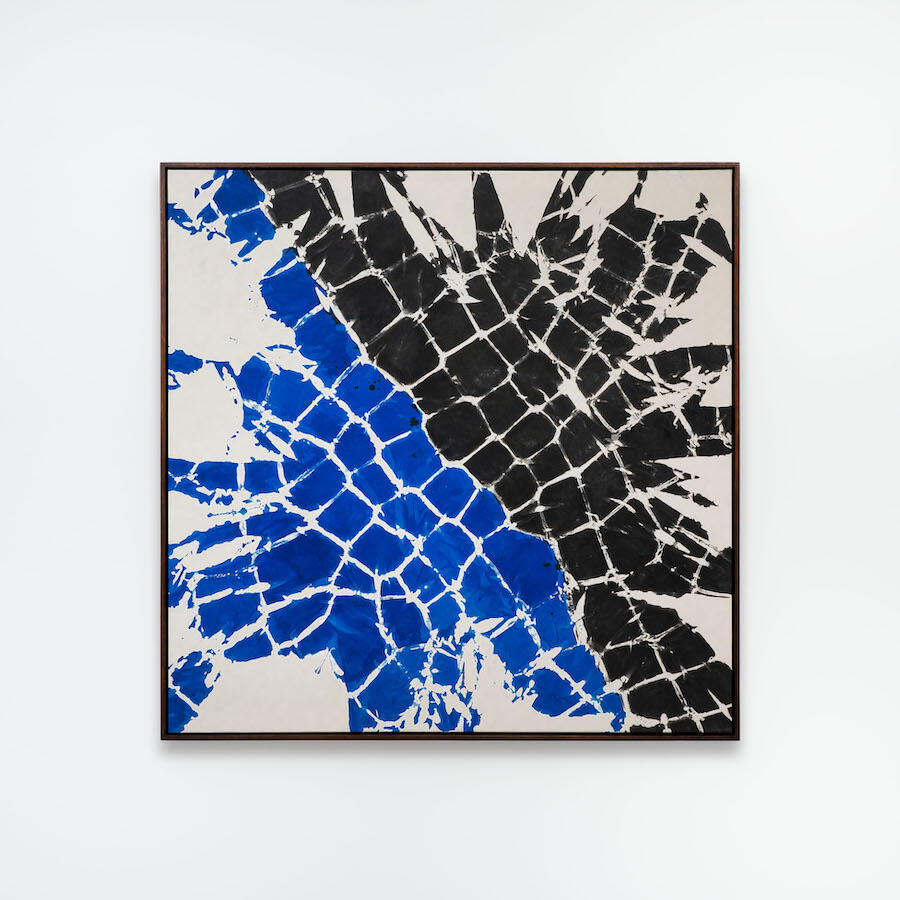 Maia Ruth Lee has become known for her "Bondage Baggage" sculpture series, based on the luggage of mostly migrant workers which she observed while growing up or visiting her parents in Nepal. I love how this painting expands upon her explorations of symbols of migration, labor, and displacement but through process. Wrapping canvas with the same ropes that she uses in the sculptures and dipping them in paint before freeing the bundle, the painting contains an index of both its bondage and its liberation.
DAVID GOLDBLATT 
'Location in the sky': the servants' quarters of Essanby house. Jeppe Street, Johannesburg, 1984 
Silver gelatin hand print 
13.78" x 11.02" (35 cm x 28 cm) 
$30,000 
Presented by Goodman Gallery
David Goldblatt had a talent for turning our attention to often overlooked details of daily life that exposed the hardship and oppression of people living under Apartheid in South Africa. Yet, he rarely did this in exploitative and sensationalist ways, as seen in this photograph of a balcony connected to servants quarters in modernist apartment building in Johannesburg. Here, he focuses on the relationship between architecture, place, and power.
JACK WHITTEN 
Xeroxed!, III, 1975 
Toner and rice paper mounted on stretched canvas 
62.2" x 81.26" x 2.99" (158 cm x 206.4 cm x 7.6 cm) 
$250-500k 
Presented by Hauser & Wirth
I've been immersed in research on artists using photocopy technology, so I was particularly drawn to this work—I mean, it's enthusiastically called Xeroxed! III, exclamation and all! Jack Whitten took toner from a photocopy machine, a technology engineered to reduce both the time and the cost associated with bureaucracy, to create this painting. While other artists around this time were using the technology to reproduce conceptual documents, Whitten explored its materiality and effects. Even though no copy machine was involved, it still looks like the remnants of a paper jam.
CARLOS VILLA 
Kite God Coat, 1979 
Rooster and pheasant tail feathers and paper pulp
87" x 109" (220.98 cm x 276.86 cm)
Presented by Silverlens
The survey of Villa's work was one of last year's standout museum shows. I was wowed by the otherworldly cape sculptures, made with canvas and feathers. This one is particularly beautiful!
About Drew Sawyer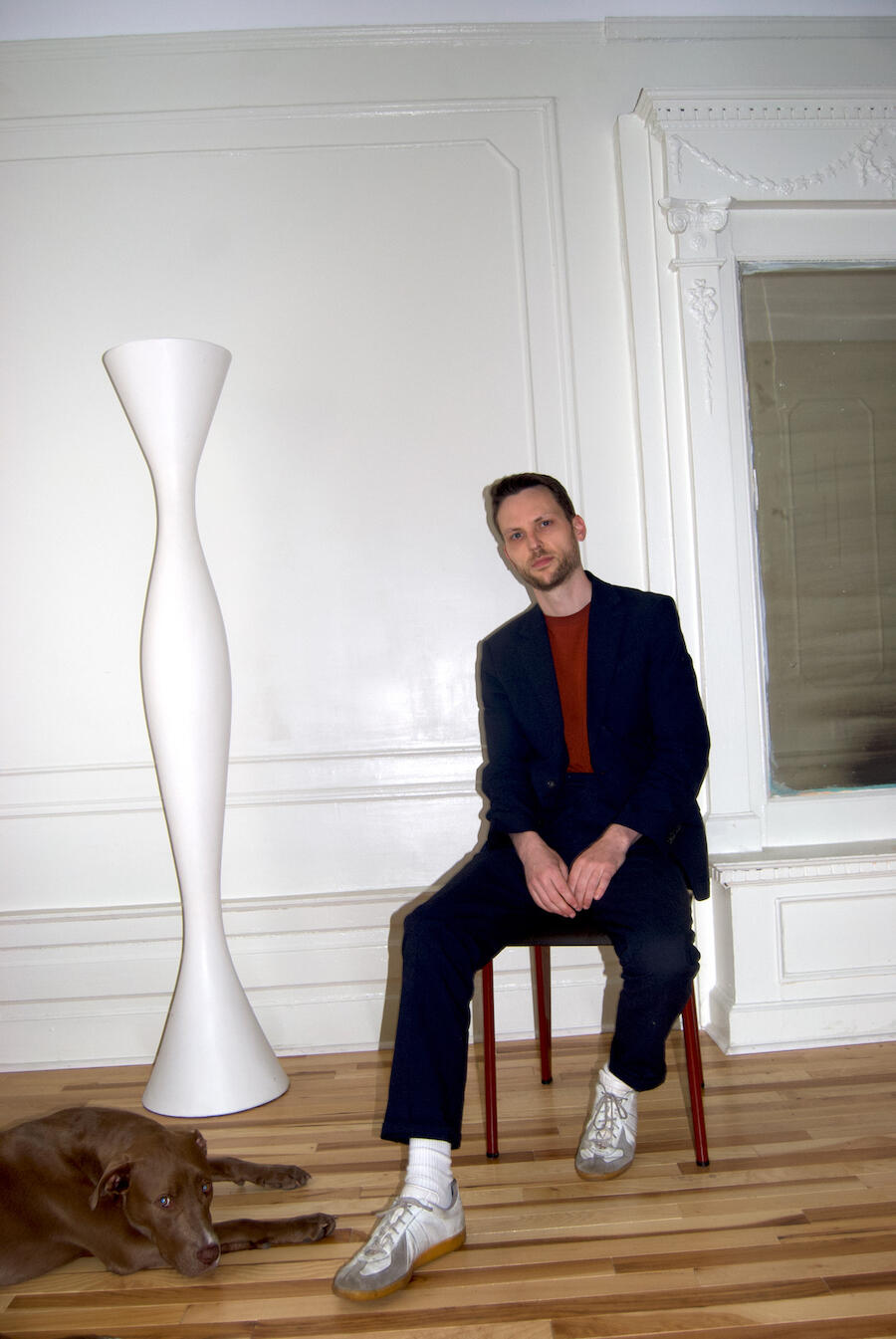 Drew Sawyer is the Phillip and Edith Leonian Curator of Photography at the Brooklyn Museum where he has curated and co-curated several shows, including Jimmy DeSana: Submission, John Edmonds: A Sidelong Glance, and Liz Johnson Artur: Dusha.  He has previously held curatorial positions at the Museum of Modern Art and the Columbus Museum of Art, where he co-organized the award-winning historical survey, Art after Stonewall, 1969-1989. Other exhibitions include Isaac Julien: Looking for Langston, Allan Sekula: Aerospace Folktales and Other Stories, and Lucy Raven: Low Relief. Sawyer holds a Ph.D. in Art History from Columbia University. 
Frieze Viewing Room is an online platform that offers a preview of gallery presentations at Frieze fairs, as well as the chance for audiences around the world to experience the fair and acquire the art on show from wherever they are.
Frieze New York returns to The Shed in Manhattan from May 17 to 21, 2023 and promises to be an unmissable event. With an unparalleled selection of galleries and artists, alongside a critically acclaimed curated program the fair is a highlight of the global art calendar.
Limited full price tickets are now on sale, buy yours now!
To keep up to date on all the latest news from Frieze, sign up to the Frieze newsletter at frieze.com, and follow @friezeofficial on Instagram, Twitter and Frieze Official on Facebook.
Main image: David Goldblatt, 'Location in the sky': the servants' quarters of Essanby house, Jeppe Street, Johannesburg, 1984, Silver gelatin hand print,13.78" x 11.02" (35 cm x 28 cm), Courtesy the Artist and Goodman Gallery