The Exhibitions to See in Milan During Miart
A guide to the best shows in the Italian city
Museo del Novecento
Marinella Pirelli (21 March – 25 August)
Renata Boero (2 April – 23 June)
Over the last few years, the Museo del Novecento has been doing focused research on the work of a number of Italian artists who had previously vanished from the radar. Curated by Lucia Aspesi and Iolanda Ratti, 'Luce Movimento' (Light Movement) is dedicated to the experimental filmmaker Marinella Pirelli, who died in 2009 at the age of 84. It features a selection of animations, kinetic films and 'expanded cinema' installations, in which the interplay of lines, colours and gazes creates a kaleidoscopic portrait of the artist. 'Kromo-Kronos' (co-curated by Ratti and Anna Daneri) focuses on the atmospheric abstract paintings of Renata Boero, ranging from her monumental 'Chromograms' (1960s–70s), based on the evolution of natural pigments, to her more recent 'Ctoniografie' works, which entrust their own completion to time and nature.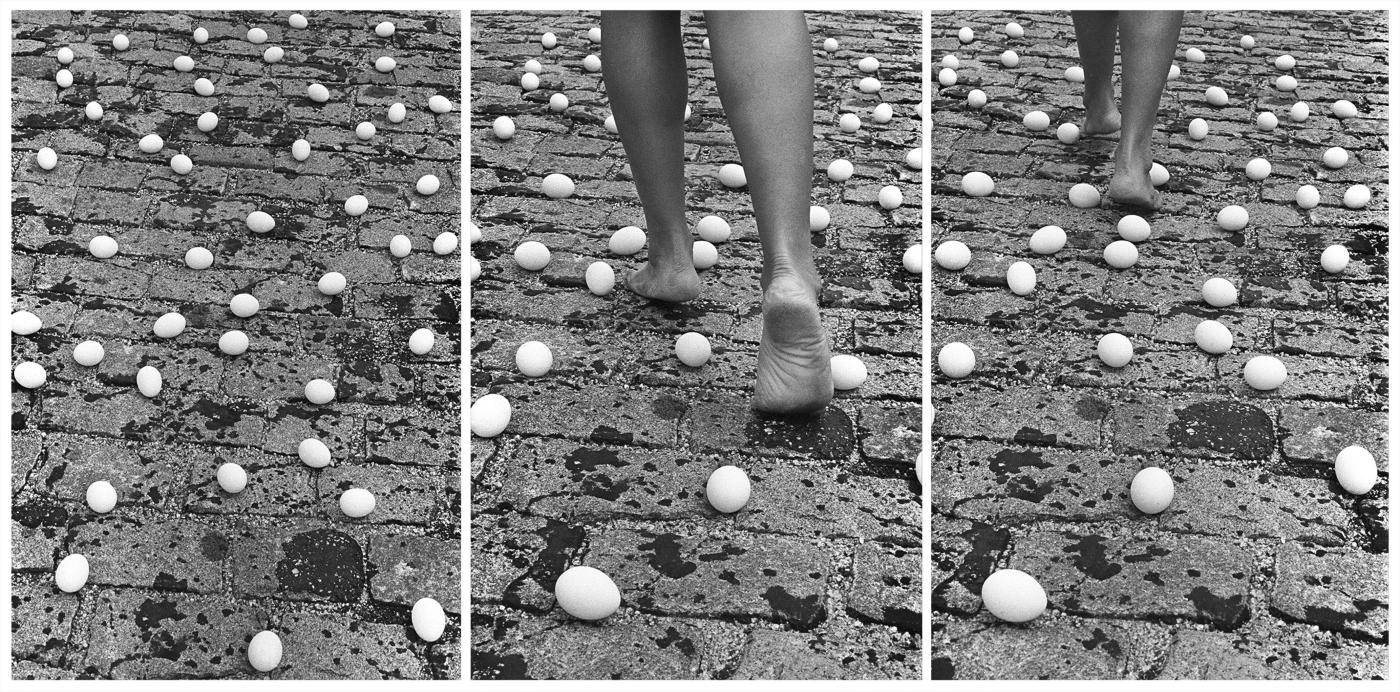 Padiglione d'Arte Contemporanea
Anna Maria Maiolino
29 March – 9 June
Anna Maria Maiolino's retrospective at Padiglione d'Arte Contemporanea, 'O Amor Se Faz Revolucionário' (Love Becomes Revolutionary), is curated by Diego Sileo and will travel to London's Whitechapel Gallery this autumn. The show opens with an impressive site-specific mural, Finóra (Until Now, 2019), from the series 'Terra Modelada' (Modelled Earth, 1994–ongoing), in which thousands of organically shaped clay rings cling to a white support. The exhibition comprises over 400 works – ranging from large abstract paintings to prints, drawings, photographs, watercolours and embroideries on paper – as well as featuring a rich archival section. A selection of Maiolino's early films, screened on the first floor, respond to the violence and censorship of the military dictatorship, which prevailed in the artist's homeland of Brazil between 1964 and 1985, through the eloquent silence of body language.
Hangar Bicocca
Sheela Gowda
4 April – 15 September
Sheela Gowda's sculptural installations celebrate the beauty of natural (and often poor) materials, as well as the manual labour required to transform them. Her powerful, formally elegant combinations reverberate with compressed energy. Hangar Bicocca pays homage to the Bangalore-based artist, who was recently awarded the 2019 Maria Lassnig Prize, with the exhibition 'Remains', curated by Nuria Enguita and Lucia Aspesi. The show culminates in two new works: the specially commissioned Tree Line (2019), in which 600 metres of a specifically manufactured natural rubber band are woven together to form a suspended carpet, and In Pursuit of (2019), comprising 15 kilometres of dark twisted ropes, made of human hair, which cover the walls of the Cube, the enclosed space at the end of the gallery.
Massimo De Carlo, Casa Corbellini-Wassermann
MCMXXXIV
8 March – 18 May
Massimo De Carlo's new Milanese headquarters at Casa Corbellini-Wasserman, designed and decorated between 1934–36 by renowned Italian architect Piero Portaluppi (also the creator of Villa Necchi, immortalized by Luca Guadagnino's 2009 movie I Am Love) is an architectural gem and a must-see. Curated by Francesco Bonami, 'MCMXXXIV' (1934), the opening group show, unites contemporary artists from the gallery's roster – George Condo, Luigi Ontani and Andra Ursuta, among others – with De Carlo's own collection of Weimar Republic ceramics and pieces by seminal sculptors of the 1930s, including Arturo Martini, Genni Weigmann Mucchi and Adolfo Wildt. The result is a triumphant celebration of refined bourgeois taste.
Fondazione Prada
Lizzie Fitch / Ryan Trecartin
6 April ­– 5 August
Whether Line (2019) is a new, large-scale multimedia installation by Lizzie Fitch and Ryan Trecartin, commissioned for Fondazione Prada's Podium, Deposito and courtyard spaces. The work is the continuation – and uncanny doppelgänger – of an extended project that began in late 2016, when the artists, who joined forces in 2000, relocated to Athens, in rural Ohio, and began shooting a feature-length movie, the sets for which were built mostly outdoors. 'We want to make the space accessible in some way to visitors. In the long term, we also have a vision of running a small residency programme on the property,' Fitch has said. The Fondazione Prada Cinema is concurrently hosting a full retrospective of the artists' movies, subdivided into three programmes, encompassing their entire filmic oeuvre, from Kitchen Girl (2001) to Mark Trade (2016).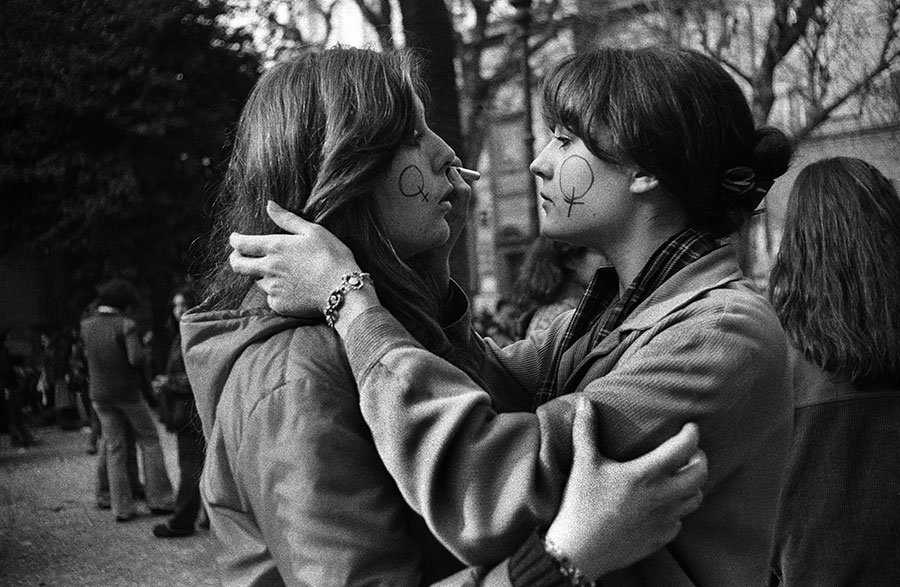 Frigoriferi Milanesi
'The Unexpected Subject 1978: Art and Feminism in Italy'
4 April ­– 26 May
In May 1978, after a decade of feminist struggle, Italy passed Law 194 – still in place, although recently under attack by the extreme right – granting women full rights to abortion. In the same year, the Venice Biennale hosted its first women-only section, 'Materializzazione del Linguaggio' (Materialization of Language), curated by artist and poet Mirella Bentivoglio. For this wide-ranging survey exhibition, curators by Raffaella Perna and Marco Scotini were granted exclusive access to a number of private collections and present rarely seen works from the 1970s by Italian artists such as Paola Agosti, Tomaso Binga, Marcella Campagnano, Lisetta Carmi, Ketty La Rocca, Paola Mattioli, Libera Mazzoleni and Anna Oberto, to name but a few.
Tile
Viola Leddi
6 March – 9 April
Tile is a small project space, located in a former chemical laboratory, which owes its name to the stark white ceramic that covers its walls and floor. It is one of the few galleries in Milan to regularly feature young, emerging Italian artists. The 26-year-old, Milan-born Viola Leddi's latest series of paintings, 'Adorabili Creature' (Adorable Creatures, 2019), plays with the representational conventions of the female nude in a primitivist style. (Open by appointment and on Saturday afternoons.)
Main image: Lucia Marcucci, Perfection, 1971, collage on board. 49 x 68 cm. Courtesy: the artist and Frittelli Arte Contemporanea, Firenze