Featured in
Jerry Saltz Gives Good Advice
The critic's folksy guide, How to Be an Artist, includes some valuable insight on the creative process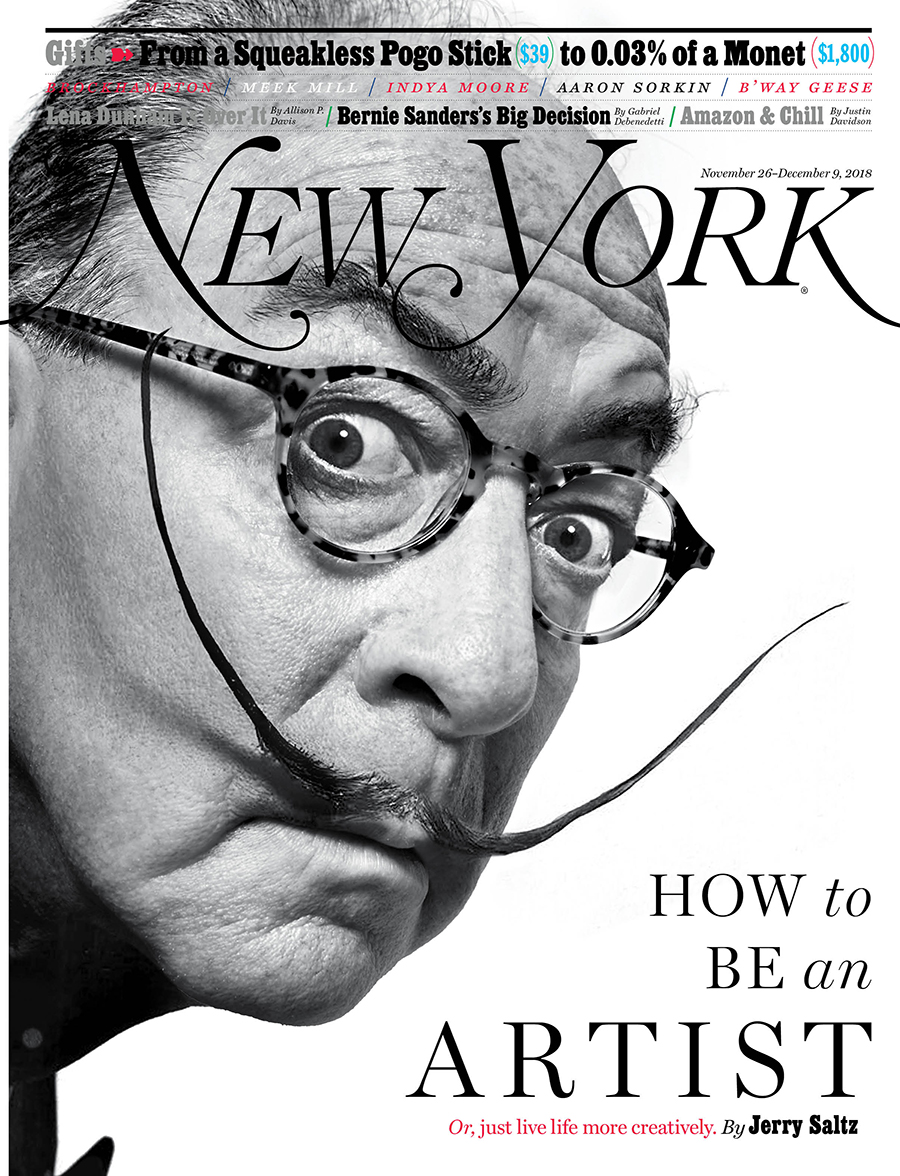 Self-help books divide between the motivational – waking your inner giant, feeding the eagle within, etc. – and the practical – starting your own wormery, disaster-prepping for dummies, knife-throwing in three easy lessons. I like these kinds of books, which often manage to be both considerate and conceited. This is because I work as a critic and critics are also in the self-help business. We strive for nuance and imagination in our writing, but a bossy 'how to' impulse hovers at our shoulders, whispering in our ears as we try to write a delicate essay analyzing so-and-so's new paintings of greasy, smartphone thumb-smears. The subtext of each glowing review is: 'Congratulations! Exactly as I would have advised.' Every dissection is just another way of saying: 'This is how I would have done it. This is what you meant to say. This is how to be an artist.'
Which, coincidentally, is the title of the latest book by New York magazine's senior art critic, Jerry Saltz. Many art writers, given the opportunity to title a book of their work, would muzzle the cocky 'how to' voice behind something gentle and vague. On Looking, let's say. Or, perhaps, something comfortingly leaden to flatter the self-serious: Dispatches from the Social: Selected Writings 2000–2020. Not Saltz. How to Be an Artist (2020) will take him right to the top of Google results for anyone searching for help with their still-life paintings. That budding Giorgio Morandi will be disappointed to find nothing from Saltz on how to stretch a canvas or what the correct proportions of oil medium to pigment should be. They will, however, discover a surprising amount of solid advice. Divided into 63 short chapters, Saltz's book begins with hints for getting started and ends with survival strategies for the art world 'snake pit'. His advice is sensible: 'start working when you wake up', 'clear the studio', 'see as much as you can'. He says the right things ('having a family is fine') and addresses issues around parenthood that women artists face. He gets gnomic: 'art is a flat-worm', 'artists are cats, art is a dog'. The artists he cites are often mid-century heroic moderns, which makes How to Be an Artist feel like it should be titled How to Be an American Artist. But, throughout, his counsel frequently rings true: 'Your artist's mind is always working, even when you think it's idling.' Yes. 'Envy […] will eat you alive as an artist.' Yup. 'You don't need graduate school.' Amen! 'Don't rely on wall text to do the work!' I've been saying that for years. 'Accept that you'll likely be poor.' Sigh. 
Saltz describes himself in the introduction to his book as 'pathologically bashful', which comes as a surprise given his pathologically self-confident public persona. The mood  is upbeat, all up-and-at-'em exhortations to 'get to work!', 'go change the world' and 'make the imagination your compass star'. I can imagine him on the motivational speaking circuit, running on stage to loud pumping music, punching the air, getting lump-in-throat as he tells them of his own journey from long-distance truck driver to 'Jerry', America's art critic. And if that sounds cynical of me, that's because I'm British and pathologically embarrassed at such emotional directness.
Saltz has not written a book for insiders, but for the novice enthusiast – something all of us have been at one time. Occasionally, he alludes to his life: his mother's suicide, giving up making art, trucking, meeting his wife (and fellow art critic) Roberta Smith, parties at New York lofts in the 1990s. In these brief sentences, his tone softens, yet how these life-defining moments join up remains unclear. I wanted more, because the best self-help books for artists, in which the most solace and encouragement can be found, are biographies. Artists' life stories teach that all careers are messy. That everyone thinks they've started too late, gets embarrassed, gets ripped off, gets nowhere. That there's always someone across the room who looks like they're doing better than everyone else but who is privately wracked with doubt, asking themselves: 'How to be an artist?' 
This article first appeared in frieze issue 211 with the headline 'The Art Critic's Art Advisory'.