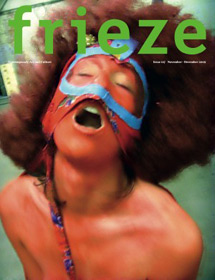 Featured in
Joseph Churchward
David Bennewith (ed.) (Clouds, Jan van Eyck Academie and Colophon, Auckland and Maastricht, 2009)
The German designer Peter Behrens wrote that, second to architecture, typography provides 'the most characteristic picture of a period and the strongest testimonial of the spiritual progress [and] development of a people'. In an essay in this book about Joseph Churchward, the little-known but prolific graphic designer who has lived in New Zealand and Samoa, Paul Elliman extends this idea, implicitly asking whether the typographer is a reflector of culture, a conscious manipulator of it, or even a critic.
Focusing on one of Churchward's fonts called Maori, Elliman describes it (in terms more usually associated with 1970s literary criticism) as 'a further example of the empire writing back'. Maori – the most clearly ethnic typeface Churchward created – is a design of astonishing beauty and ingenuity that he proposed for the numbers on the shirts of the New Zealand rugby team. It was never adopted.
Today it is much less clear how typefaces provide 'a picture of a period', as Behrens would have had it. Allusions are made twice in this book to Churchward's frustration at the fact that although he was his country's pre-eminent type designer, New Zealanders would not use his work until it was taken up abroad. His talent, work-rate and persistence meant that his designs were used first by the H. Berthold foundry and later by American digital foundries.
Fonts that he created in the 1970s in New Zealand have ended up in surprising places. Churchward Brush Italic was used for both the magazine Tate Etc., in 2007, and for a New York sightseeing bus tour company logo. While, happily, his work is disseminated widely, his control over its use is lost. It is, in fact, very hard for a designer like Churchward to reflect his culture. There are clear similarities, for example, between the font Churchward Design Lines, designed in 1970, and Lance Wyman's graphic identity for the 1968 Olympic Games in Mexico City. I
n both, pure Bauhausian type is fragmented in order to express an ethnic other. How specific that ethnicity may be, however, is open to question. These two designs were developed simultaneously on opposite sides of the world: one by an American in Mexico and the other by a Samoan-Tongan-Chinese-Scot in New Zealand. Designers may write back from the edges of the empire but the empire ultimately co-opts their difference, offering it back to international clients as one of many assembled options. Churchward 70, used for the Lonely Planet travel guide logo, is another Bauhausian typeface, with the rough edges smoothed off. Its unspecific otherness makes it perfect for a publisher selling individual experiences to a mass readership. Yet there is another layer here.
Lovingly researched and beautifully produced, this book is a picture of our times. In the age of the Apple Mac, the pencil line of the designer is more enthralling than ever, and the reproductions of Churchward's roughs are a highlight of the book, perhaps encouraging the contributors to get a little carried away with their exotic image of the designer painting away on the shores of the Pacific, rather than as an employee of corporate clients. The latter position is, after all, how he came to embody his age.
Nevertheless, this book is a beautiful artifact that rescues an important figure from semi-obscurity; it also poses some fascinating questions about the social role of the designer.