In Pictures: A History of Food Photography
From rituals and identities to fun and humour, a show at The Photographers' Gallery, London, traces the history and impact of food in photography
'People confuse me. Food doesn't,'wrote the late American chef and author Anthony Bourdain in his celebrated memoir, Kitchen Confidential: Adventures in the Culinary Underbelly (2000).Yet, in recent years, food has not only generated discourse around class, the appropriation of culture and the climate crisis, it has become all-pervasive visual content. Nothing says 2010s more than infinite, scrollable images of what you're eating or the #foodporn you wish you were. Now, a major new exhibition at The Photographers' Gallery in London, 'Feast for the Eyes: The Story of Food in Photography', is set to investigate the expansive history of food photography through works by some of the genre's most significant artists.
The show features more than 140 works in three sections – 'Still Life', 'Around the Table' and 'Playing with Food' – which trace the history and impact of food in photography, from looking at rituals and cultural identities to the ways in which it can be a source of humour, fun and irony.
Leading artists – such as Nan Goldin, Martin Parr, Ed Ruscha, Cindy Sherman, Wolfgang Tillmans and Hank Willis Thomas – experiment with the subject by questioning issues around wealth, over-consumption, poverty, gender and pleasure. Encompassing, in the words of the press release, 'fine-art and vernacular photography, commercial and scientific images, photojournalism and fashion', the works on display range from Ruscha's black and white photograph of a can of Spam, from the 1961 series 'Product Still Lifes', to Grant Cornett's Sexy Sliders, shot for the summer 2016 issue of Gather Journal.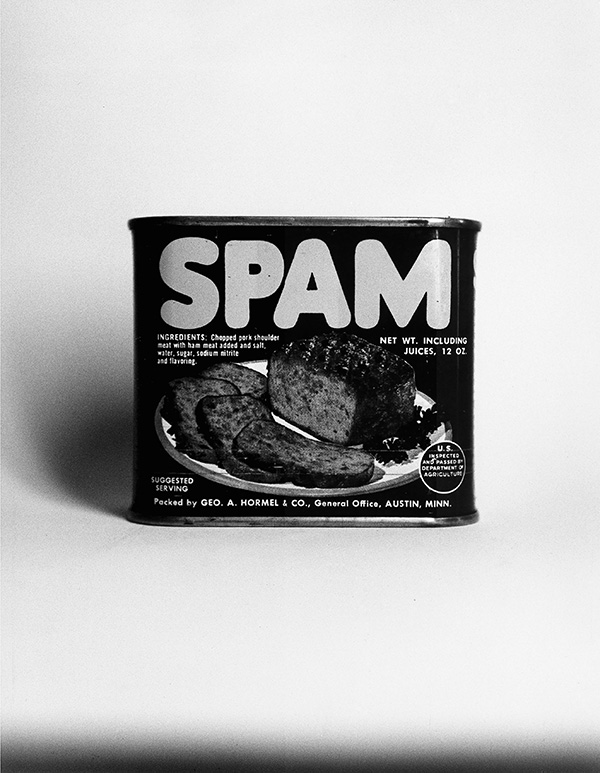 Writing in frieze issue 205, Jesse Connuck noted: 'Food sits at the vanguard of cultural exchange. The first introduction many people have to foreign cultures is through their cuisines.' Our interest in what we eat goes beyond appetite: food is a form of communication, a route to understanding how we relate and interact with one another, as well as an exercise in subjectivity.
Whether we are documenting the romance of dining and desire or the commodification of certain cuisines and trends, our production and consumption of food imagery is a means to express how we feel about the politics around us.
'Feast for the Eyes: The Story of Food in Photography', is on view at The Photographers' Gallery, London, until 9 February 2020.