Locals Protest Rachel Whiteread's Dalby Forest Sculpture, Comparing it to an 'Inner City Bus Shelter'
Yorkshire residents complain that the concrete sculpture of a 'Nissen hut' will attract excrement, vandalism and litter
Local residents are up in arms over plans for a Rachel Whiteread sculpture to land in North Yorkshire's Dalby Forest this autumn. The Turner Prize-winning artist's piece, a concrete cast of a 'Nissen Hut', is due to be placed in Dalby's former Forestry work camp site, home to several such structures.
The commission is part of the Forestry Commission's series of events marking the centenary of the end of World War I. Nissen huts were steel buildings made for soldiers in WWI and later used to house workers in the 1930s. The Commission said that the artwork intended to 'interpret and celebrate the history of the site.'
A spokesperson for the local council said the standard of the planned artwork would make it 'of national, even international, note.' But locals have complained about visitor congestion, comparing the piece to 'a bus shelter in an inner city' and not in keeping with the landscape.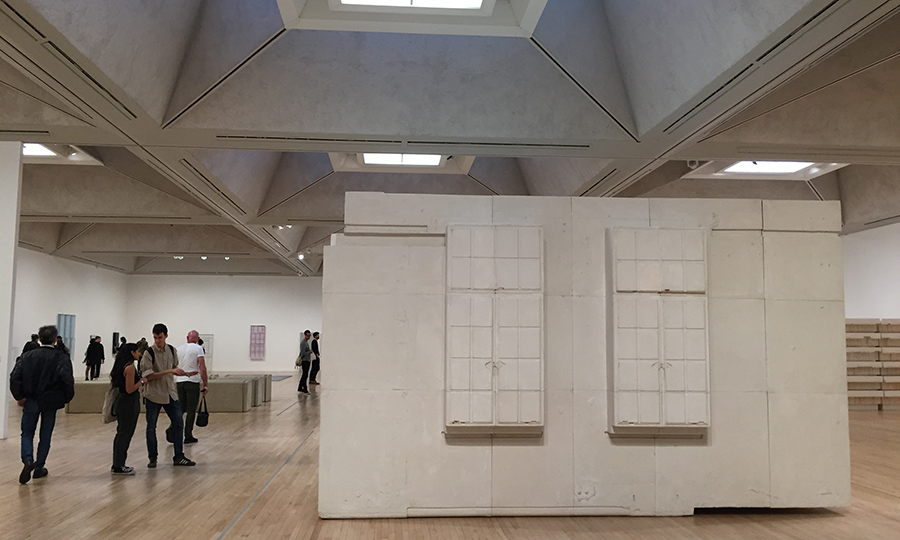 In a letter to the local authority, resident Nicky Wearmouth had the following to say about Whiteread's plans: 'I don't think that a concrete structure which regularly plays host to dog poo-bags, picnic left-overs and graffiti with an added air of eau de urine is the best way to 'interpret and celebrate' Dalby's history.'
Whiteread won the Turner Prize in 1993 for her temporary public sculpture House (1993), a full-size cast of the interior of a soon to be demolished East End terraced house. It was destroyed after less than three months by the local council. From the frieze archive, read Adrian Searle writing in 1994 on the iconic work: 'An essentially hidden, private space has, by an act of inversion, become a physical, public expression.'