May Exhibitions at No.9 Cork Street
Opening on May 6 until May 23 2022, Frieze's Mayfair gallery presents group exhibitions by Gallery Baton (Seoul) and Galerie Poggi (Paris)
Gallery Baton: Indexing the Nature: From Near and Far Away 
The group exhibition will feature selected works of 11 artists including Liam Gillick, Koh San Keum, Kim Bohie, Song Burnsoo, Bae Yoon Hwan, Hoh Woo Jung, Yuichi Hikaro, Koen van der Broek, Bin Woo Hyuk, Choi Soojung, Max Frisinger, and Sejin Kim.
This exhibition is regarded as the artists' hymn to "nature", which is the source of all inspiration and the eternal object of 'Mimesis'. Artists acknowledge that closely observing nature can have a great impact on their practice. Such a learning sometimes stays in the simple imitation stage but, as this exhibition demonstrates, it is sublimated into generating a meaningful visual form that evokes aesthetic feelings by being integrated with the artist's own specific idea and formative will.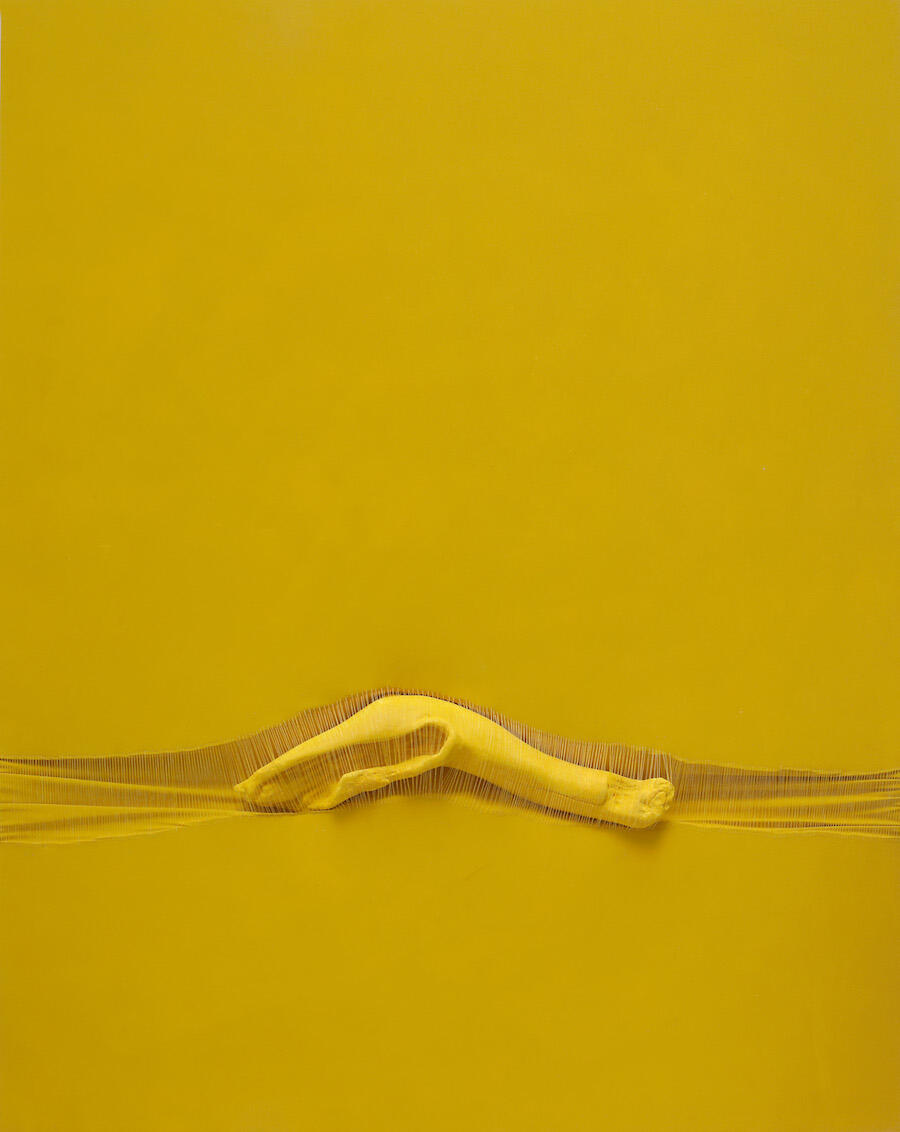 Galerie Poggi: The Territories of Abstraction 
'Territories of Abstraction' brings together works from nine artists from diverse backgrounds and career paths exploring the question of landscape and how its abstraction can help us better understand the political, sociological and cultural issues that underpin it.
At a time when the links between territory and identity, both national and individual, are particularly pressing, the gallery's artists provide varying viewpoints and historical perspectives. This includes the voice of Nikita Kadan, one of the most important contemporary Ukrainian artists, currently sheltered in Ukraine; the iconic series Fait (Aftermath) that Sophie Ristelhueber made during the Gulf War; or the speculative proposal of young upcoming duo Ittah Yoda who offers symbiosis as a possible exit strategy.
Featuring Kapwani Kiwanga, Sidival Fila, Ittah Yoda, Sophie Ristelhueber, Nikita Kadan and Vera Pagava.
To keep up to date on all the latest news from Frieze, sign up to our newsletter at frieze.com, and follow @friezeofficial on Instagram, Twitter and Frieze Official on Facebook.
Image at top of page: 
Bae Yoon Hwan, What does taming mean?, 2022, acrylic on canvas, 97 x 162 cm 
Courtesy of Gallery Baton