In Memoriam: Khadija Saye
Friends and mentors of the artist Khadija Saye pay tribute to an extraordinary talent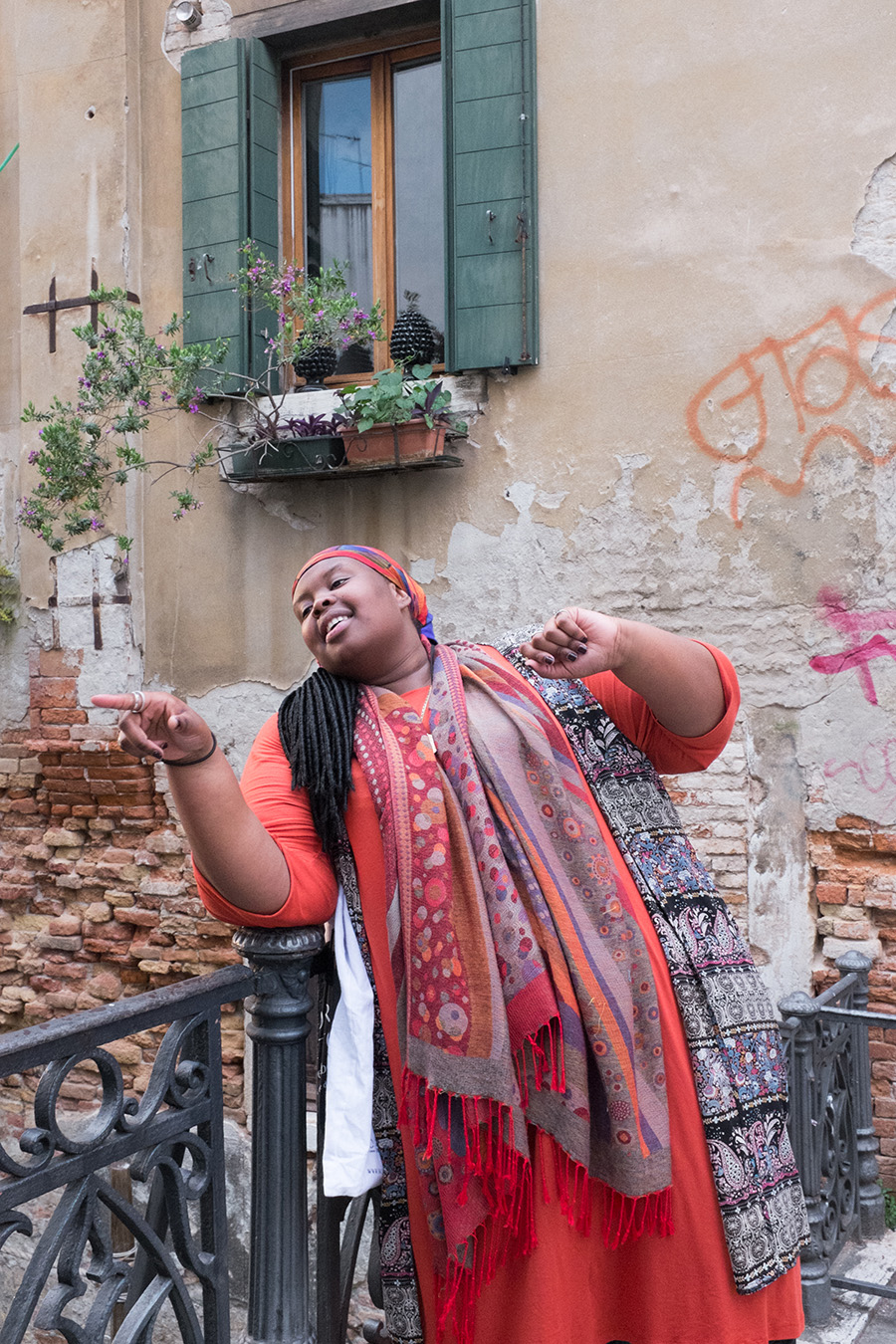 British artist Khadija Saye was a victim of the tragic Grenfell Tower fire on 14 June 2017 in West London. Saye was born in London in 1992, and graduated from the University for the Creative Arts in 2013. Her work focused on photography, exploring themes of religion and multiculturalism. Saye lived and worked on Grenfell's 20th floor, with her mother (a subject of her work, and another victim of the devastating blaze). Her series of wet plate collodion tintypes 'Dwelling: in this space we breathe' (2017) is currently being shown in the Diaspora Pavilion as part of the 2017 Venice Biennale, and London's Tate Britain has put her silk-screen print Sothiou (2017) on view in its memorial gallery.
Two crowdfunding campaigns have been launched in her honour: artists Dave Lewis and Nicola Green and director of London art space PEER, Ingrid Swenson, are raising funds for a Khadija Saye Memorial Fund in support of young artists; Creative Access, the non-profit aiming to place black, Asian and minority ethnic (BAME) young people in cultural organizations (and which gave Saye an internship in 2015) have launched a new internship fund in her name.
Nicola Green
Nicola Green is an artist
I met Khadija three years ago when she had just finished art college. I was a judge on the panel for the 'Discerning Eye' exhibition, at Mall Galleries, for which she had entered her work. I didn't know her at the point that I saw her work and selected it for the exhibition, but her art moved me deeply. She came to the opening night and was so excited as it was her first exhibition – she asked for my help, which I have had the privilege of being able to give her over the past three years through mentorship and support.
As well as mentoring her over those three years, she also worked in my studio for a year, and there is nobody I have seen Khadija come across who wasn't touched by her kindness, consideration and soulful response to every situation. I watched her rise from a shining light struggling to get her work into the world, to a star at the crest of a wave of international success. It is impossible to believe that such a positive force of good energy is gone from this world. I am absolutely devastated.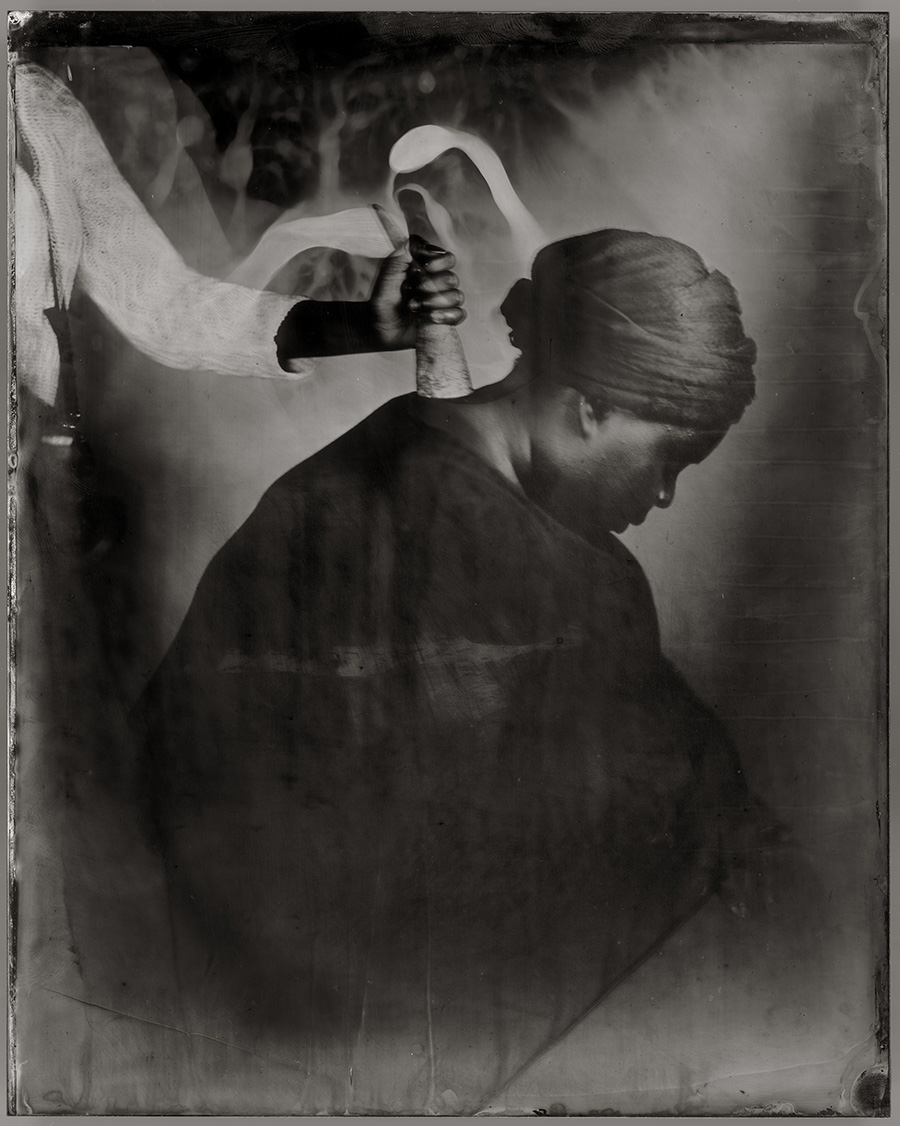 Josie Dobrin
Josie Dobrin is Chief Executive of Creative Access
Khadija was a much-loved member of the Creative Access family. Through Creative Access, she secured a role as an intern from July 2015 to March 2016 at PEER UK. She continued to work at the gallery once her internship had finished and used her experiences there as a springboard for her burgeoning career.
Khadija was an activist; she was passionate about her own heritage and believed in the power of local community. She was measured, articulate, tenacious and seized every opportunity given to her with both hands, attending conferences, masterclasses and theatre performances at every chance. She was always happy to help out, from taking photos at events, writing a blog, or acting as a buddy to other new interns starting on their journey – and always with a huge smile and good grace.
Khadija was so very excited about what the future held for her and it genuinely felt like she was on the verge of greatness. We are so pleased to have raised enough money as a community to be able to fund four part-time internships at PEER to give others from under-represented communities the same opportunity Khadija had and to inspire other young BAME students who will become part of her legacy.
Ingrid Swenson
Ingrid Swenson is director of PEER
Khadija was completely over the moon about the reception that her work was receiving in the Diaspora Pavilion at the Venice Biennale. At just 24, she was by far the youngest and least known amongst the exhibitors. To have the opportunity to show in an international context was in itself pretty incredible, but to then have international artists, curators and critics seeing her work and eager to get in touch to arrange studio visits and meetings was the stuff of dreams. Where others in her situation may have become star struck and tempted by the opportunities which that might afford, Khadija was considering how she could use this extraordinary experience to continue to make work, while also gaining a critical perspective by applying for an MA.
Having graduated with a BA in Photography from Farnham in 2013, Khadija had continued to build her portfolio focusing primarily on portraits of friends and family. But like the majority of recent graduates faced with the high cost of London living, she needed to find paid work and lived at home. In 2015 Khadija joined Creative Access and applied for a job as a Gallery Assistant at PEER. The following spring, I was asked to write a job reference for her:
Khadija is without doubt the most mature and emotionally intelligent 23-year-old that I have had the honour and pleasure of working with. She understands people in a deep and nuanced way, and is able to cope in hectic situations with grace and ease. She has worked at PEER since July 2015, during which time we have had a roller coaster of a ride with extreme highs and some stressful lows. Khadija has remained calm, efficient and an absolute pleasure to work with throughout.
In her interview at PEER, we asked her to describe a difficult situation and how she dealt with it. After a pause, Khadija described an event that had recently occurred while employed as a carer for a woman whom she had known for some time. The woman's daughter came to visit her mother one day and, on encountering Khadija flew into a racist rant and asked her to leave the premises. Instead of leaving, which most people would have done (including myself), Khadija entered into a dialogue with the daughter, showing her some of her photographic work. The daughter not only engaged with her and her work, but also offered an apology. It took immense courage even to describe such an event in an interview situation with strangers. I and the two other interviewers thanked her for her time as we choked back tears.
For those who did not have the privilege of meeting Khadija, her last group of work, 'Dwelling: in this space we breathe', will become the enduring memory that they have. At PEER, we will have the rich memory of an extraordinary individual, and also Khadija's Garden, a community space, which she enthusiastically and proudly helped to raise funds for and create.
Main Image: Khadija Saye, Sothiou, silkscreen print on paper, 2017, installation view, Tate Britain, London. Courtesy: Jealous Gallery, the Estate of Khadija Saye, Tate Britain